Apple's new OS sees huge adoption rate
Much like an iOS rollout, the new Mavericks operating system for Mac is a free upgrade, so users are downloading it in droves -- like they would a maintenance upgrade.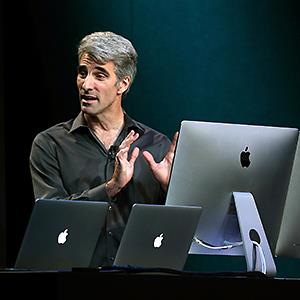 By Tim Parker

The early numbers are in and they look great for Apple's (AAPL) new operating system, OS X Mavericks. Despite a name that continues to receive mixed reviews, the OS itself is a hit.
Online advertising network Chitka compared the first 24 hours of the Mavericks launch to the first 24 hours of the OS X Mountain Lion release last year. Twenty-four hours after its release, Mavericks accounted for 5.5 percent of all North American web traffic, where Mountain Lion had only gained 1.6 percent. Further, Mountain Lion took four days to reach the same adoption level.
But critics will rightfully have an objection to these numbers. While impressive, Mavericks is a free upgrade, much like iOS, which makes people willing to download the upgrade as if it were no different than a maintenance release.

That's exactly what Apple wants.
Offering the OS for free comes at a cost to Apple. Mountain Lion didn't come with a Microsoft (MSFT)-style price tag, but $20 adds up fast. (Microsoft owns and publishes MSN Money.) In the first four days of availability, users downloaded Mountain Lion three million times. Sixty million dollars in just four days, plus the revenue earned up until the Mavericks release, is a lot to turn down. But here's why it works for Apple.

Getting the majority of users on the same OS is less messy for Apple and all of the programmers who are developing functionality for the ecosystem. There's also the angle of introducing new features designed to keep users in the ecosystem. Take iLife for example. The more digital records of your life you give to Apple, the less likely you are to leave.
And who can argue with free? When you join the Apple ecosystem, you expect your software updates to be free. Independent analyst Ben Bajarin said, "Consumers now know that an investment in Apple hardware is an investment in future software upgrades at no cost."
Finally, as much as the die-hard mac users will staunchly disagree, the end of the desktop operating system might not be as far away as once thought. Each update looks a little more like iOS. (Who needs a maps app on their laptop, anyway?) Microsoft has essentially adopted the same OS for all of its devices and Apple isn't far behind.
Disclosure: At the time of this writing, Tim Parker was long Apple.
Read more from Benzinga:
ABOUT TECHBIZ
Start investing in technology companies with help from financial writers and experts who know the industry best. Learn what to look for in a technology company to make the right investment decisions.