Bitcoin soars to new high as Silk Road reopens
With the black market website back in business, the virtual currency gets a boost.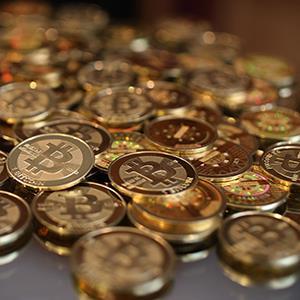 By James Ha

Silk Road, the anonymous Internet marketplace used mostly for the sale of illegal drugs, reopened its virtual doors Wednesday, just a month after it was shutdown by U.S. law enforcement.
According to the site's new administrator,  the new Silk Road improves upon the old version with more secure identity protection and additional measures to keep bitcoins -- the digital currency the site uses for transactions -- safe in the event of another shutdown.
Bitcoin jumped to a record high the same day, rising to $270 from around $100 a few weeks back. It continued to rise to $309 Thursday on Mt. Gox, a bitcoin trading platform.
Analysts say the closing of the original Silk Road boosted global awareness of bitcoin and showed investors that the digital currency is more stable and removed from online drug trading than expected.
In the past few weeks, many online vendors including Reddit and WordPress started accepting bitcoin. While many are calling the move toward bitcoin a publicity stunt, it does seem to be gaining traction, with Internet giants like Baidu (BIDU) starting to accept bitcoin on select services.
Bitcoin has also seen a huge surge in traffic in BTC China, a primary bitcoin trading platform in China, making it the world's largest Bitcoin exchange.
Senate hearings focused on bitcoin are expected to be held this month, and Sen. Tom Carper, the chairman of the Senate Homeland Security and Government Affairs Committee, displayed a more accepting attitude toward the upstart currency:
"Rather than play whack-a-mole with the latest website, currency or other method criminals are using in an effort to evade the law," he said, "we need to develop thoughtful, nimble and sensible federal policies that protect the public without stifling innovation and economic growth. Our committee intends to have that conversation -- among others -- at our hearing this month on virtual currency."
Read more from Benzinga
ABOUT TECHBIZ
Start investing in technology companies with help from financial writers and experts who know the industry best. Learn what to look for in a technology company to make the right investment decisions.