Google getting serious about a game console
After purchasing controller company Green Throttle Games, the tech giant appears closer to entering the gaming market.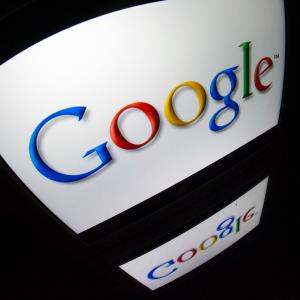 By
Dave Thier, Forbes contributor
If we were looking for more proof about search giant
Google's
(
GOOG
) designs on the living room, this is it. The BBC reports that Google has acquired controller company
Green Throttle Games
for an undisclosed amount.
A quick look at one of their products proves that the company is making things designed for sitting on a couch. Google hasn't bought this company for use with its phones.
We've heard a lot of rumors about Google's set-top box in the past, enough to believe with reasonable certainty that it exists and we'll see it sometime. The specs are what we wonder about now -- considering that the company already has Chromecast, I think that whatever it makes has to be a little more than a box with an Internet connection. Local computing would be a reasonable addition, and there's no better use for that than gaming.
Expect a little more than what we currently play on
Samsung
(
SSNLF
) devices, but I'd still expect something far short of the sort of muscle we see in PCs and normal consoles. Google has some money to play with, however, and its proven itself more than willing to spend some of it to break into new markets.
There is serious interest from all major tech companies in the gaming space at this point. Both Google and
Apple
(
AAPL
) unwittingly found themselves major players in the global games industry when their respective mobile stores turned into essential arcades, and now they, along with
Amazon
(
AMZN
), are taking that role a little more seriously.
When those big three companies decide that a set-top box is a natural extension of their other businesses, gaming is only a natural addition.
Microsoft
(
MSFT
) and
Sony
(
SNE
) are safe for now -- none of these consoles are likely to come out swinging at the core market of either the PS4 or the Xbox One. (Microsoft owns and publishes MSN Money.) Things can change, however. The necessary hardware to make great looking games gets cheaper every day, the cloud gets more flexible every day and the gaming tastes of the general public are already shifting. In two or three years, the technology in these new consoles and the average gamer may just meet in the middle.
Remember, people thought it was ridiculous that both the makers of the Walkman and Windows somehow decided to get into video games -- but here we are. There's no reason a giant tech company with a giant stack of cash can't mix things up again.
More on Forbes

DATA PROVIDERS
Copyright © 2014 Microsoft. All rights reserved.
Fundamental company data and historical chart data provided by Morningstar Inc. Real-time index quotes and delayed quotes supplied by Morningstar Inc. Quotes delayed by up to 15 minutes, except where indicated otherwise. Fund summary, fund performance and dividend data provided by Morningstar Inc. Analyst recommendations provided by Zacks Investment Research. StockScouter data provided by Verus Analytics. IPO data provided by Hoover's Inc. Index membership data provided by Morningstar Inc.
ABOUT TECHBIZ
Start investing in technology companies with help from financial writers and experts who know the industry best. Learn what to look for in a technology company to make the right investment decisions.