Instagram challenges reigning social messaging apps
A new feature that allows users to send photos, videos and messages to private groups is a clear shot at Snapchat and other rivals.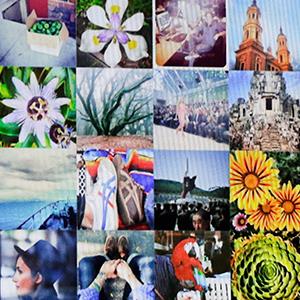 By Bruce Kennedy

Instagram, the social photo-sharing network purchased last year by Facebook (FB) for $1 billion, has unveiled a new app that allows its 150 million users to send pictures, videos and written messages to a select group of people.
With the new Instagram Direct feature, users can also chat privately about their selected photos and videos.
"This is important because Instagram is a two-way street," Memeburn quotes Instagram CEO Kevin Systrom saying at Thursday's press conference.
The app, available for iOS and Android, is being seen as a direct challenge to other message-sharing services such as Snapchat – which made headlines earlier this year when it walked away from Facebook's $3 billion acquisition offer.
There are also concerns that Instagram Direct might end up being exploited by spammers, brand advertisers and people sending "inappropriate" pictures.
But some industry analysts see Instagram Direct as part of a logical progression for Instagram.
Last week, ahead of the announcement, Techcrunch writer Josh Constine offered up a list of reasons why, if done right, "private photo sharing could be a huge win for Instagram."
The new service, he said, could "re-engage tuned-out users" while boxing out rivals like Snapchat. The new bells and whistles offered by Instagram Direct might also assist the outfit's growth.

On the down side, there is the possibility Instagram Direct could lose its fizz once the novelty wears off, becoming, as Constine puts it, "a rarely used extra communication channel we're loathe to check."
"But I don't think those are big enough concerns to dissuade Instagram," he added.
And Jack Kent, a senior analyst at the information firm IHS, tells the BBC that Facebook is probably not concerned, for the moment, about Instagram Direct making a profit.
"When you look at Facebook's wider strategy with new services and features, the first goal isn't necessarily monetization," he said. "It's building on maintaining scale. With these new features, it's about maintaining and growing the audience."
Read more from Benzinga:
DATA PROVIDERS
Copyright © 2014 Microsoft. All rights reserved.
Fundamental company data and historical chart data provided by Morningstar Inc. Real-time index quotes and delayed quotes supplied by Morningstar Inc. Quotes delayed by up to 15 minutes, except where indicated otherwise. Fund summary, fund performance and dividend data provided by Morningstar Inc. Analyst recommendations provided by Zacks Investment Research. StockScouter data provided by Verus Analytics. IPO data provided by Hoover's Inc. Index membership data provided by Morningstar Inc.
ABOUT TECHBIZ
Start investing in technology companies with help from financial writers and experts who know the industry best. Learn what to look for in a technology company to make the right investment decisions.