Is Apple wasting its time with the iWatch?
Based on what we've seen so far from other prominent manufacturers, a smartwatch may not be worth the company's time.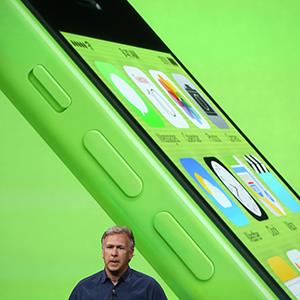 There's no doubt tech companies believe wearable devices are a big part of the future of personal computing.
Just ask
Google
(
GOOG
), who's spent untold research and development dollars on Glass, or
Intel
(
INTC
) with its big investment in rival
Recon Instruments
, the Canadian outfit that brought the world's first Heads-Up Display to market.
Motorola
just patented a gaze-tracking and mood-detecting armband, and
Nikon
(
NINOY
) is rumored to be mulling a head-mounted camera.
Then, of course, there's the smartwatch. The clever gizmo that plainclothes detective Dick Tracy first showed off in the newspaper comics section nearly 70 years ago has now become a reality. Aside from
Kickstarter
success story Pebble,
Sony
's (
SNE
) SmartWatch also made its debut (with a second-generation version coming down the pike), and
Samsung
's (
SSNLF
) Galaxy Gear watch is currently in critics' hands.
But all along, it's been
Apple
's (
AAPL
) wrist-worn offering for which everyone is waiting with bated breath -- or at least, since the company filed a patent for a touchscreen wristband. Unfortunately, based on what we've seen thus far from other prominent manufacturers -- coupled with tepid sales projections -- we're left wondering if the iWatch is even worth Apple's time.
As previously mentioned, the reviews for the Galaxy Gear watch are in. And they're not good.
This $300 companion piece for the newly announced Galaxy Note 3 and Note 10.1 tablet -- available on
Sprint
(
S
) and
AT&T
(
T
) networks -- is getting ripped for being all style, little substance. "The next big thing is not here," said ABC News. Wired gave it a four out of 10.
Perhaps the harshest comments about the Galaxy Gear watch came from The New York Times, which called it "a human-interface train wreck. All of it. The software design, user guide, English translations, and design
consistency...Nobody​
will buy this watch, and nobody should."
It's not a giant leap to predict that Gear's critical reception may not bode well for Apple. Unless Cupertino has something dramatically different up its sleeve with respect to functionality and features, the iWatch is likely to get skewered just the same.
One particular sticking point from reviewers about Samsung's wearable product came from its limited compatibility with only Samsung-branded devices, and, given Apple's proprietary nature, the iWatch is going to be very iOS-specific.
But the nail in the coffin (or, in this case, crib) for the iWatch could be recent data gathered about its consumer demand. A team of researchers, led by senior analyst Gene Munster at investment firm Piper Jaffray, polled 799 U.S. customers about their likelihood of buying an iWatch with a $350 price tag.
About 12 percent of respondents showed interest. However, assuming most of them wouldn't actually follow through with a purchase when it became available, Munster arrived with a more conservative estimate that put iWatches on the wrists of a mere 2-4% of consumers worldwide. As a revenue booster, Apple would be looking at just a 1% increase in its bottom line.
After more than a few ho-hum entries in its recent product lines, the iWatch simply doesn't seem to be the game changer Apple needs in development right now.  
More from Minyanville
ABOUT TECHBIZ
Start investing in technology companies with help from financial writers and experts who know the industry best. Learn what to look for in a technology company to make the right investment decisions.