Molycorp looks poised to rebound
With inventories low, the tech companies that need a reliable supply of rare metals are likely to be calling on this US miner.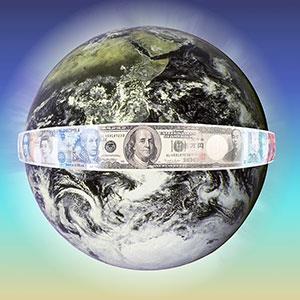 By David Cross, StreetAuthority
Entrepreneurs have a saying: "When everyone is digging for gold, we want to sell the shovels."


So what's the one element that all technology depends on? 

Technological advancement is impossible without certain materials -- so-called rare-earth metals. Comprising 17 different elements -- with names like names like yttrium, neodymium, promethium and dysprosium -- rare earths are vital to a huge array of high-tech products and clean-energy initiatives like hybrid engines.
China controls 95% of the world's supply, creating a virtual monopoly on these resources. Since 2009, China has attempted to curb exports, prompting Russia to announce a $1 billion investment into the sector by 2018 to cut Chinese dependence.

Although China controls the vast majority of these metals, the United States has a stake in the field through a small $1.2 billion company --
Molycorp
(
MCP
).
Molycorp has 26 locations spread across 11 countries. Its downstream operation ties it to the prices of rare earths, but that could prove to be a boon if rumors about China planning to buy these metals to build a national stockpile are true. The speculation on Molycorp has caused shares to rise nearly 12% since those reports surfaced last week.
Demand outstrips supply
As of 2012, global demand for rare earths was around 145,000 metric tons, but supply was limited to just 113,000 -- worldwide demand is forecast to rise 7.6% by 2015, up to 180,000 metric tons.
Companies reliant on these materials have held reduced inventories, but as demand picks up, the  companies will need to replenish their supplies and will look to Molycorp. As a business with a high barrier to entry, Molycorp has few competitors outside of China. The closest may be the 
Lynas
 (
LYSDY
), of Australia, a $794 million miner that trades as a penny stock.
Molycorp missed earnings expectations last month, but MCP has rebounded almost to its original price level after a 19% drop. Considering that earnings are expected to increase 93% to profitability in 2014, it may be time to officially say the bottom has passed and acknowledge that this stock is in value territory.
The company has enough cash on hand to survive hard times: $264 million, compared with current liabilities of just $181 million. Molycorp is looking for a revolving line of credit as well to the tune of $125 million to help pay ongoing capital expenditures related to the company's deposit in Mountain Pass, Calif. Molycorp has an operational capacity of 15,000 metric tons per year and is working toward a goal of 19,050.
More than 15 million shares of stock were purchased in the past six months by insiders -- a classic sign of strength for prospective investors. The high short float of 33% should be taken into consideration but may provide an opportunity for a short squeeze should the rare earths market rise faster than predicted during the second half of this year.

Risks to consider: The Russian investment plan should cause rare earth prices to drop but help Molycorp manufacture in greater supply. Management will need to be effective at controlling cash costs and improving efficiency. 
Actions to take: From a technical standpoint, the stock has had a multiple bottom around $5, which is seen as a buy signal. At just above $7, this stock has plenty of room to run as investors begin to take notice of this forgotten sector.
Daniel Cross does not personally hold positions in any securities mentioned in this article.
StreetAuthority LLC does not hold positions in any securities mentioned in this article.
More from StreetAuthority
DATA PROVIDERS
Copyright © 2014 Microsoft. All rights reserved.
Fundamental company data and historical chart data provided by Morningstar Inc. Real-time index quotes and delayed quotes supplied by Morningstar Inc. Quotes delayed by up to 15 minutes, except where indicated otherwise. Fund summary, fund performance and dividend data provided by Morningstar Inc. Analyst recommendations provided by Zacks Investment Research. StockScouter data provided by Verus Analytics. IPO data provided by Hoover's Inc. Index membership data provided by Morningstar Inc.
ABOUT TECHBIZ
Start investing in technology companies with help from financial writers and experts who know the industry best. Learn what to look for in a technology company to make the right investment decisions.