Pot smoking goes high tech
Some marijuana users are turning to high-priced vaporizers as the drug's legalization rolls on.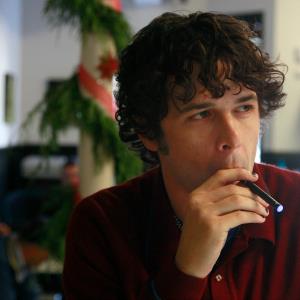 By Debra Borchardt
NEW YORK (TheStreet) -- Throw away that stinky old pipe or bong. Today's discerning pot smoker uses a vaporizer to smoke.

Vaporizers are bigger than electronic cigarettes because of the chamber that consumers need to deposit their loose leafy product. Most vaporizers look like a high tech cigar.

The units use high heat on loose tobacco or herbs creating a vapor instead of smoke. The heat releases the desired chemicals, like cannabinoids in marijuana, but isn't hot enough to burn the product and cause it to catch on fire resulting in smoke and ash.
Many marijuana smokers prefer this method as they get more of the THC they want without damaging their throats and lungs. This can be pretty important if you are spending lots of money for premium pot.

Seibo Shen, CEO of VaporExhale said smoking out of pipes is "the equivalent of drinking fine wine in a red plastic cup." His product doesn't come cheap: It retails for $500, but he has a backlog of orders.
Shen's company has a narrow focus on just this product, whereas other vaporizer makers sell it as a part of their e-cigarette line.
Shen says e-cigarettes are made by two different companies in China and the only difference between all the products available is the marketing and branding. His product is manufactured and sourced in the United States with his own unique design that cools the vapor with a water component. Shen was inspired by the water pipes or bongs of his youth.

However, another company out of California, Thermo-Essence Technologies, claims it has the best of the best American-made vaporizers. American pride lives on in vaporizer entrepreneurship.
VaporExhale's target customer is in his late 20s to early 30s, has no kids and can afford an expensive smoking device. An additional beauty, of course, is that without smoke, there is no tell-tale pot smell.
Vapor Corp. (VPCOD), the leading electronic cigarette company, sells a liquid vaporizer that uses a nicotine solution and retails between $19.95 and $79.95, alongside a dry herb vaporizer for $129.95. Kevin Frija, the company's CEO, acknowledges that his vaporizer product, called VaporX, is popular with potheads. But he insists that "99 percent of the customers use it for the nicotine solution." 
It's so popular that Frija has plans for expansion of the line. "We have a store-in-store authorized dealer concept for our Vaporizer VaporX brand," he says.
It may not be long before smokers say let's get vaped instead of baked as smoking goes high tech.
More from TheStreet
DATA PROVIDERS
Copyright © 2014 Microsoft. All rights reserved.
Fundamental company data and historical chart data provided by Morningstar Inc. Real-time index quotes and delayed quotes supplied by Morningstar Inc. Quotes delayed by up to 15 minutes, except where indicated otherwise. Fund summary, fund performance and dividend data provided by Morningstar Inc. Analyst recommendations provided by Zacks Investment Research. StockScouter data provided by Verus Analytics. IPO data provided by Hoover's Inc. Index membership data provided by Morningstar Inc.
ABOUT TECHBIZ
Start investing in technology companies with help from financial writers and experts who know the industry best. Learn what to look for in a technology company to make the right investment decisions.