Proof of Facebook's massive international reach
Any company that has 71 percent of a large, developed country's Internet users interacting with its product is what Carl Icahn would call a no-brainer.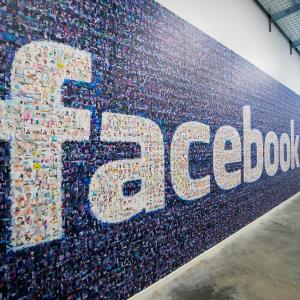 By Tim Parker

If you're wondering why Facebook (FB) went from the stock that everybody loved to hate to the most celebrated social media success story of 2013, you might take a look at its mobile metrics.
Remember the days of the haters hurling the "Facebook has failed to figure out mobile monetization" line? The naysayers were right -- at the time. But that's no longer the case.
How much of the stock's recent move has backing from the company's balance sheets is debatable, but some recent statistics show just how important mobile is to Facebook and how it represents a real shot at long-term longevity -- something that can be hard to come by when your company was born on a fad.
Take a look at its growth rates in countries outside of the United States:
Germany
19 million daily active users (DAU) with 43 percent of German Internet users on Facebook.

13 million mobile monthly active users (MAU), or 27 percent of all mobile users.
Spain
12 million daily active users, or 58 percent of all Internet users in the country.

67 percent of monthly users return daily.

13 million people access Facebook's mobile platform monthly, or 32 percent of all mobile phone users.
France
18 million DAUs. 63 percent of French internet users are on Facebook.

11 million mobile users access the platform daily and 17 million monthly representing 33 percent of all French mobile users.
Italy
17 million DAUs and 21 million monthly users.

71 percent of Italian Internet users are on Facebook and 74 percent return daily.

There are 10 million mobile DAUs and 16 million monthly.

32 percent of Italian mobile users access Facebook's mobile platform.
What does it all mean?
Any company that has 71 percent of a large country's Internet users interacting with its product is what Carl Icahn would call a no-brainer -- at least from a "keep this stock on your watch list" perspective.
The stock may be overvalued at these levels (although plenty of investors disagree with that thesis) and there's the fear that Facebook might be losing its cool among teens (again, that fear may be overblown).

But the reach of the company is massive, especially among the demographic that is most likely to respond to the Facebook's monetization efforts.

At the time of this writing, Tim Parker had no position in Facebook.
More from Benzinga:
DATA PROVIDERS
Copyright © 2014 Microsoft. All rights reserved.
Fundamental company data and historical chart data provided by Morningstar Inc. Real-time index quotes and delayed quotes supplied by Morningstar Inc. Quotes delayed by up to 15 minutes, except where indicated otherwise. Fund summary, fund performance and dividend data provided by Morningstar Inc. Analyst recommendations provided by Zacks Investment Research. StockScouter data provided by Verus Analytics. IPO data provided by Hoover's Inc. Index membership data provided by Morningstar Inc.
ABOUT TECHBIZ
Start investing in technology companies with help from financial writers and experts who know the industry best. Learn what to look for in a technology company to make the right investment decisions.
RECENT POSTS
Would you pay $700 for Sony's new Walkman?
Hand-carved from an aluminum block, the 128-gigabyte ZX1 resurrects the iconic portable music player -- minus the cassettes -- for premium buyers in search of high-quality audio.