Silicon Valley perks grow more lavish
With catered lunches and unlimited days off growing so commonplace they've lost 'perk' status, tech companies are finding more creative ways to lure top talent.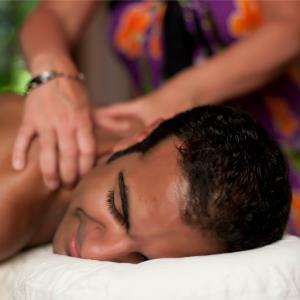 By Cadie Thompson, CNBC
A talent drought in Silicon Valley has tech companies big and small thinking outside the box when it comes to company perks.
From free weekly massages and wine tastings to latte art classes, companies' perk programs are constantly evolving to keep current employees happy and entice new talent.
"We are in the best recruiting situation since the last dotcom era," said Kathy Ullrich, founder of the recruiting firm Kathryn Ullrich Associates. "Employers are having to make the job look sexy compared to other companies out there."
But making a company look "sexy" isn't as easy as it used to be.
Things like sign-on bonuses, 100 percent health insurance coverage, unlimited days off and catered lunches have become so common in Silicon Valley that those aren't really considered "perks" anymore, but instead are regarded as standard benefits, Silicon Valley recruiters said.
So companies are having to get creative.
For example, employees at ThousandEyes, an IT performance management firm, get free massages every two weeks and can take free classes in how to make espressos and latte art, said the company's CEO Mahit Lad. The company also takes an annual trip together, he added. This year the company is taking the employees to Lake Tahoe.
Eventbrite
, an online ticketing service, solicits feedback from employees to develop some of its perks, said Emily Couey, the head of human resources at the company.
One of the company's most recent added perks is a program where a new video arcade game is set up in the office each month, which was the idea of an employee.
The firm recently moved into a new building and also used employee feedback to help design what it would look like.
The new building has a library, a roof deck, a stadium-seating auditorium, a mother's room, a nap room and a Zen room, where employees can get a massage or get acupuncture treatment, Couey said.
The start-up Tagged also has a Zen room where employees can go to take yoga or just unwind and nap. The company also has internal clubs for workers, including a wine club as well as a home-brewing club.
Perks at FitBit, a wearable device company, appropriately enough relate to health and wellness.
The company offers Zumba, kickboxing and other fitness classes on campus as well as a fitness stipend each month. It also has a day each week where the employees are encouraged to wear their gym attire to work so that they can spontaneously break out into different workout moves throughout the day.
Ullrich said she has also seen more companies offering laundry and dry cleaning services, as well as pharmacy services and even travel discounts for personal trips.
"When you go back to a recession period, candidates were just thankful because it was a job, but in this state, you have to move quickly," Ullrich said. "It's really a re-education of the employer to teach them we are in a hotter market in the tech field and candidates have options."
More from CNBC
ABOUT TECHBIZ
Start investing in technology companies with help from financial writers and experts who know the industry best. Learn what to look for in a technology company to make the right investment decisions.