Square risks losing its simplicity
The mobile payments company is betting that complexity is the price of success as it branches beyond payments with the launch of an online marketplace.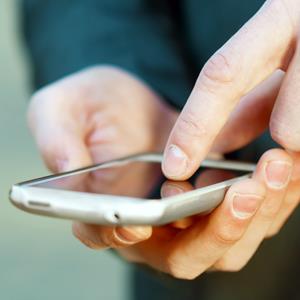 Dana Blankenhorn
There is beauty in simplicity. This is the lesson of Square, the mobile payments pioneer.
While most attention was focused on the company's dongle and ability to process transactions using wireless networks, the real beauty of the payment system was always its one-size-fits-all pricing. It's 2.75% of transaction volumes, period.
Contrast that with what banks and the payment industry's middlemen charge and you may find that attractive, especially if you're a small merchant, a new merchant, someone selling yoga classes on the beach or paintings at a fair.

But if you have experience and a track record, or if you have multiple stores, that simple deal is not so good. No matter. Square is looking for other ways to serve, and at the same time increase its take.
OK, so the idea of Square gift cards didn't take off, and the San Francisco company is dropping that idea, as Reuters reports. But maybe Square can take its small merchants online and give them a one-size-fits-all e-commerce strategy.
This is what makes Square's hiring of Gokul Rajaram, as reported by TechCrunch, so intriguing. Rajaram had been with Facebook(FB) since selling it his Chai Labs start-up in 2010, but before that he was at Google (GOOG), where he was known as the "Father of AdSense," the company's advertising technology.
Rajaram's charge appears to be to get those small merchants traction online, and if he can do it he will transform the company. That one-size-fits-all processing deal sounds smart, at first, but growing merchants are subject to being poached at any moment. Unless you can give them a compelling reason to stay, like more sales.

A bigger ballpark
Trouble is, the Square Market puts the company into a new ballpark, against companies like Amazon.com (AMZN), eBay (EBAY) and Google, which also sport logistics solutions, as well as the old Web hosting companies, including Yahoo (YHOO).
Square is coming at this through the back door, through payment processing, something rivals in that area like Visa (V), MasterCard (MA) and Discover Financial Services (DFS) might have never imagined.
That is because once you scale payment processing, it's more like banking than like any tech product, even though the processing can get very, very complicated, with debit and credit and regulations both public and private. (Full disclosure. My wife has spent her career as a programmer in that area and that's all I know about it, that it's complicated.)
Square Market sounds simple, but it may be very easy for Rajaram to get lost in the weeds here. Because e-commerce is as complicated as transaction processing, only in completely different ways. The ability to pull people down a sales funnel, to turn suspects into prospects, to qualify them, convince them, and then to have them sign on the line which is virtually dotted is no small trick.
So Square is taking a big risk.What started out easy is getting complicated. What made Square special is at risk of getting lost. But that was always going to happen. Complexity is the price of success.
More from TheStreet.com:

·         Some lessons; Averted crisis: Cramer's best blogs
·         Citigroup enters $1 billion mortgage settlement with Fannie Mae
DATA PROVIDERS
Copyright © 2014 Microsoft. All rights reserved.
Fundamental company data and historical chart data provided by Morningstar Inc. Real-time index quotes and delayed quotes supplied by Morningstar Inc. Quotes delayed by up to 15 minutes, except where indicated otherwise. Fund summary, fund performance and dividend data provided by Morningstar Inc. Analyst recommendations provided by Zacks Investment Research. StockScouter data provided by Verus Analytics. IPO data provided by Hoover's Inc. Index membership data provided by Morningstar Inc.
ABOUT TECHBIZ
Start investing in technology companies with help from financial writers and experts who know the industry best. Learn what to look for in a technology company to make the right investment decisions.