Square shakeup fuels IPO speculation
As Starbucks CEO Howard Shultz steps down from the mobile payment startup's board, a former Goldman Sachs executive takes his place. Is going public the logical next step?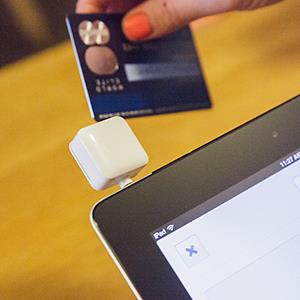 By Chris Ciaccia and Debra Borchardt
NEW YORK (TheStreet) -- Starbucks (SBUX) CEO Howard Schultz has left mobile payments company Square's board and is being replaced by former Goldman Sachs (GS) Chief Financial Officer David Viniar. That's fueling IPO speculation, especially in light of Twitter's upcoming offering, and talk of a valuation bubble in technology start-ups.

Replacing Schultz with Viniar not only adds credence to Square in the eyes of Wall Street, but it potentially means an initial public offering is likely to happen within the next year or so. Viniar, a highly respected financier, will be able to steer Square in the right direction to prepare to become a public company.

In the past, Schultz has said Square's board is a "forward thinking team," boasting the likes of financial heavyweight Larry Summers, and Mary Meeker and Roelof Botha.

"David's extraordinary financial insight and expertise will add another valuable perspective to our world-class board," said CEO Jack Dorsey in a press release. 

Outside of Viniar, Square has another Goldman Sachs connection. Sarah Friar, Square's CFO, was at Goldman for over 10 years, working in a variety of roles. 

Given Twitter's valuation (around $11 billion), and with Snapchat and Pinterest receiving a lot of attention in the tech world, the next logical step for Square as a company is to go public.

A Square spokesman could not be immediately reached for comment for this story.

Schultz joined Square's board last year, as part of an investment in the San Francisco-based Square, and a partnership between the two companies. Starbucks began selling Square's popular Square Reader in its stores, as well as allowing Starbucks customers to pay with Square's mobile payments offerings.

Square has recently been launching several new products, as it seeks to upend the payments industry. The company recently launched Square Market, a threat to eBay (EBAY) and Etsy, allowing local businesses to sell their products online without the hassle of having their own websites. The Jack Dorsey-led Square also launched Square Cash, allowing users to send money to others using only their email accounts.

The company also recently announced it was opening an office in New York, putting it closer to Wall Street bankers and advisers.

As of May, when Square launched the new Square Stand, the company was processing $15 billion in transactions on an annualized basis. Square takes a flat, 2.75 percent fee on all transactions, so that would put revenue around $400 million not assuming the company's other initiatives, including Market, Cash and others.

It's unclear what portion of that revenue Square keeps, as it has to pay out a portion of those fees to Mastercard (MA) and Visa (V), which is an investor in Square.
More from TheStreet.com
DATA PROVIDERS
Copyright © 2014 Microsoft. All rights reserved.
Fundamental company data and historical chart data provided by Morningstar Inc. Real-time index quotes and delayed quotes supplied by Morningstar Inc. Quotes delayed by up to 15 minutes, except where indicated otherwise. Fund summary, fund performance and dividend data provided by Morningstar Inc. Analyst recommendations provided by Zacks Investment Research. StockScouter data provided by Verus Analytics. IPO data provided by Hoover's Inc. Index membership data provided by Morningstar Inc.
ABOUT TECHBIZ
Start investing in technology companies with help from financial writers and experts who know the industry best. Learn what to look for in a technology company to make the right investment decisions.