This group sees Twitter hitting $44 on IPO
Clients of a London-based trading game expect shares of the social media site to nearly double on their first day of trading Thursday.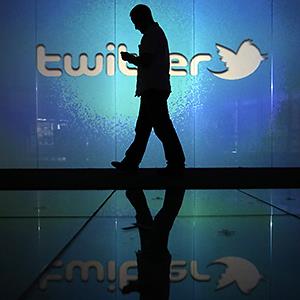 By Silvia Ascarelli, MarketWatch
Is Twitter's IPO overvalued? Not by this gray market's reckoning.
People playing a market created by London-based IG Markets are expecting a hefty pop for Twitter (TWTR) shares, come Thursday.
This market is linked to where clients expect Twitter's stock-market value to end on its first day of trading, rather than on the actual stock price. At the moment, expectations are for a market cap of about $24 billion.
Translation: $44 a share, or a 43 percent first-day jump. (Twitter says it will have 544.7 million shares outstanding, for those who want to follow along at home.)
As heady as that may seem, it's down sharply from nearly three weeks ago, when the expected market cap hit $33 billion, equal to more than $60 a share. And when Twitter jacked up the price range Monday to $23-$25 a share, from $17-$20, the impact was rather fleeting. Bets on Thursday's final number rose to $27 billion from $23 billion, before settling back at $24 billion. At $25, Twitter would have a market cap of about $13.6 billion.
"It's been stuck at this $24 billion level for about a week now, so it does seem to be a consensus among our clients," says David Jones, chief market strategist at IG Markets.
Here's how the IG market works: Investors make or lose money depending on how many "points" the price moves. In the case of Twitter, each point represents a $100 million change in the market cap. Investors can bet as little as $1 a point.
A bet of $100 per point at the current price of $24 billion (quoted as 240) would tie up $1,500 in margin requirements. If Twitter's market cap ends Thursday at $25 billion (250 in IG parlance), the 10-point move would translate into a $1,000 profit. Profits and losses are settled in cash, not shares, and the market in this one will close at the end of New York trading Thursday.
The IG Market isn't open to U.S. investors for regulatory reasons, and most of the bets on Twitter have come from the U.K. and continental Europe. But it is also open to people in Asia and Australia.
And while the gray-market interest in Twitter shares at IG is about equal to those of Facebook (FB) 18 months ago -- hundreds of trades, not tens of thousands -- it hasn't yet topped the appetite for bets on Royal Mail (ROYMF), which critics say the U.K. government sold off too cheaply. Seemingly every Brit had an opinion on that one, and shares, priced at 3.30 pounds ($5.30), soared 38 percent on their debut. They hit £5.95 earlier this week, before pulling back.

More from MarketWatch:

DATA PROVIDERS
Copyright © 2014 Microsoft. All rights reserved.
Fundamental company data and historical chart data provided by Morningstar Inc. Real-time index quotes and delayed quotes supplied by Morningstar Inc. Quotes delayed by up to 15 minutes, except where indicated otherwise. Fund summary, fund performance and dividend data provided by Morningstar Inc. Analyst recommendations provided by Zacks Investment Research. StockScouter data provided by Verus Analytics. IPO data provided by Hoover's Inc. Index membership data provided by Morningstar Inc.
ABOUT TECHBIZ
Start investing in technology companies with help from financial writers and experts who know the industry best. Learn what to look for in a technology company to make the right investment decisions.