Twitter's sexy IPO is a trap for average investors
The social media company holds no patent on its technology and doesn't produce a thing. Without users and content, it's worthless.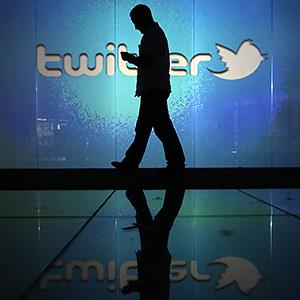 By Todd M. Schoenberger, founder of LandColt Capital LP
I'm fully expecting that dude from ABC's "The Bachelor" to show up on one of the financial news channels next week and say something like, "The most anticipated initial public offering EVAH is about to hit Wall Street." Of course, the same thing could've been said about another all-awesome IPO in the spring of last year.
All the talk these days on Wall Street is about Twitter. Traders are going on Twitter, to talk about Twitter, and debate whether an allocation is warranted in Twitter.

For those living in a cave, let me bring you up to speed: The social networking giant, Twitter, is going public. The company is expecting to sell 70 to 80 million shares at a price somewhere between $17 and $20 per share. Early indications are the company should post on the high end of the range, closer to $20, which would mean it should be able to raise between $1.4 to $1.6 billion. The offering is expected to price on Nov. 6.
Any way you slice and dice it, Twitter is the hottest IPO since Facebook (FB) went public in May 2012.

That kind of euphoria, however, typically brings a lot of naysayers to the table. For instance, Wall Street analysts will be quick to point out that Twitter has about 545 million shares outstanding. So, with an IPO price tag of $20 per share, the company will be valued at about $11 billion. Not bad considering all Twitter really does is provide a portal for people to key in 140 characters about, well, anything.
The company doesn't produce a thing. It's purely tech driven and its only business is you, the user. Without users and content, Twitter is worthless. Yet, the company has successfully inked deals with many of the planet's largest corporations, including the NFL, to advertise to its user base.
And, this is what makes Twitter soooooo vulnerable. The company doesn't have a patent on its technology; because, let's be honest, the technology isn't exactly robust and cerebral. Plus, it doesn't take a tremendous amount of intellectual effort to key in a brief sentence or upload a picture. But the limitation of 140 characters is interesting because anybody can create a competitor with a jazzy look-and-feel website (and a nifty logo) and do the exact same thing. And don't tell me you haven't thought about it (I know I have).
And this is the exact reason why Twitter doesn't regulate against its "fake" users. Yes, believe it or not, some people like to create false Twitter accounts and make themselves even more anonymous while posting flip comments about people, places or things. The most recent confirmation about a fake user was Jofi Joseph from the Obama Administration who liked to post uncivilized comments about his colleagues. Ouch!

But guess what, Twitter doesn't care. It needs eyeballs to survive, so if you have someone writing something salacious, then so be it. I'm not breaking any news here, but eyeballs equal ad revenue.
So when calling the family broker and submitting an indication of interest for some shares of TWTR, just remember to remain cautious. Without the patent protection, anybody with a computer and a creative streak can quickly launch a competitor. I'll keep you posted if I decide to create my own site. Of course, I'll be sure to announce it on Twitter.
More from CNBC:
ABOUT TECHBIZ
Start investing in technology companies with help from financial writers and experts who know the industry best. Learn what to look for in a technology company to make the right investment decisions.