What ever happened to Apple's iTV?
The late Steve Jobs said he had cracked the TV code, but a full-fledged iTV has yet to hit the market. Analysts first expect a set-top box or modest Apple TV upgrade.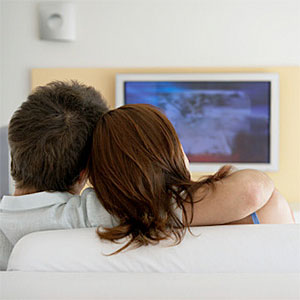 By Tim Parker

Remember all of the hype when the late Steve Jobs told everybody that he had cracked the TV code? Looking back, simply cracking the code isn't enough to bring a product to market.
The individual tinkerer all the way up to the largest company in the world has found that to be true. The fact is that most inventions never see the commercial light of day.
But what's the hold up? Some new comments about Apple's (AAPL) much rumored iTV were published in a research note Tuesday. Ming-Chi Kuo said that before the debut of the iTV, consumers will see a set-top box.
"We expect Apple to launch a new version of the Apple TV with an A7 processor in 2014, and we forecast 2014 shipments to total 8.2mn units. Shipment growth will be limited unless Apple is able to integrate more TV content, services and its App Store, in our view."
In his note, he went on to say that he believes a full-fledged TV won't reach the market until mid-2015 or 2016 at the earliest.
Piper Jaffray analyst Gene Munster believes the iTV will become reality sometime in 2014, although many analysts believe 2014 will be the year of wearable computing like the also heavily rumored iWatch.
The issues that surround a TV haven't changed for Apple. First, there's licensing. The TV industry is facing mounting pressure to change its model but it still has a healthy viewership giving it enough muscle to fight off companies like Apple, at least for now.
Second, while a TV that does everything people love about Apple devices would be somewhat of a draw, people have already found that on their macs, iPads and iPhones. Competing against yourself is never a sound strategy.
Finally, the Apple TV isn't known for its innovative new features that turned the TV experience upside down. Sales are slumping -- not that they were ever outsized anyway.
The refresh of the current model with a lightening-fast A7 processor would indicate a device that can do more -- much like a set-top box.
Maybe the answer lies in using its name and cash pile to do something that rivals Netflix (NFLX). Instead of trying to negotiate for everybody else's content, it partners with a studio to produce original content or set out to make its own. The latter seems unlikely, but if any company has the resources to take on such an endeavor, it would be Apple.
At the time of this writing, Tim Parker was long Apple.
Read more from Benzinga:
ABOUT TECHBIZ
Start investing in technology companies with help from financial writers and experts who know the industry best. Learn what to look for in a technology company to make the right investment decisions.