Why hiring veterans pays off for tech companies
It's more than just returning a debt of gratitude. Tech titans and startups alike are realizing the advantages former military members can bring to an organization.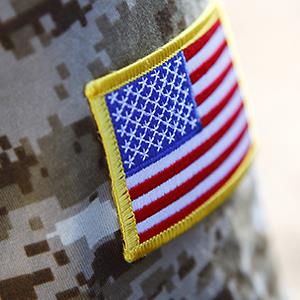 By Jim Probasco

Hiring military veterans isn't just a "feel-good" move -- it's also a smart one. Especially in the tech sector, according to speakers in a presentation at Google (GOOG) headquarters in New York Friday.
Many "hire a veteran" efforts emphasize the debt owed to returning servicemen and women by a nation grateful for their sacrifices and the fact that they kept our country safe in times of war and peace.
The Google event, put on by "Got Your Six," a nonprofit created to promote veterans and military families as community assets, touted the notion that hiring veterans -- especially in tech -- was just good business.
One small company, APX Labs, promoted the innovative products its veteran hires have created.
According to APX chief strategy officer Rob Gordon, innovations include a smartphone app called "RideScout" that collects and evaluates a number of commuting options such as buses, trains and cars all in one place. Another app, called "lettrs," lets users write and send physical letters without a trip to the post office.
Google itself has also seen the light. The company's head of user operations, a former F-14 pilot, is responsible for green energy operations within Google. A former U.S. Marine leads "Project Loon," a highly publicized Google program designed to carry the Internet into remote areas of the world via balloons.
Other tech companies committed to hiring veterans include Microsoft (MSFT), which recently initiated a 16-week training program for veterans called the "Microsoft Software & Systems Academy," and AT&T (T), which said Monday it has doubled its goal for hiring veterans and their families to 10,000 over the next five years. (Microsoft owns and publishes MSN Money.)

LinkedIn (LNKD) has shown its commitment to hiring vets by setting up an application framework designed to support veteran employment. The company also developed a microsite that helps veterans find jobs.
Some major non-tech corporations have also ramped up their recruitment of former military personnel . They include JPMorgan Chase (JPM), Wal-Mart (WMT), and Boeing (BA). And Starbucks (SBUX) said last week it planned to hire at least 10,000 highly qualified veterans and military spouses over the next few years.
As former Secretary of Defense and current member of Starbucks' board of directors Robert Gates said, "This is not a corporate philanthropy initiative or something we've decided to do merely out of a sense of patriotic obligation. It is a strategic business decision that is in the long-term interests of our company and our shareholders."
Meanwhile, a long list of federal contractors and other veteran-friendly employers can be found on the website, VetCentral.
At the time of this writing, Jim Probasco had no position in any mentioned securities

Read more from Benzinga:
ABOUT TECHBIZ
Start investing in technology companies with help from financial writers and experts who know the industry best. Learn what to look for in a technology company to make the right investment decisions.