Will Prism break our cloud addiction?
Technology watchers debate the consequences of the government surveillance program on cloud computing. Which companies are best positioned to weather the storm?
By Andre Tse, TheStreet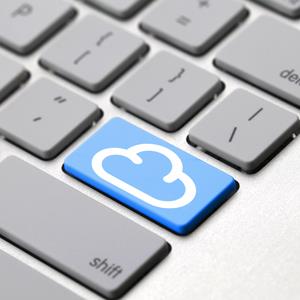 Cloud computing has become extremely convenient for businesses and individuals,  providing instant access to data from any computer, any time.

People are using smartphones to access information on the go. Companies vouch for the cost savings achieved by utilizing the cloud.
The cloud is now acting as an extension of ourselves, storing our most important information accessible at the touch of a button. In many ways, we've become addicted to the cloud.
But industry watchers are now coming out with reports examining the impact of recent revelations in the media of the U.S. National Security Agency's mass electronic surveillance program, also known as Prism. The analysis suggests that if privacy worries tied to the program outweigh the benefits, the cloud computing industry could sustain customer defections for years to come. 
Exacerbating the tensions are fresher revelations that overseas governments have also been engaging in Prism-like programs. James Staten, an analyst at research firm Forrester, writes that the growing privacy concerns could cost the global cloud computing industry $180 billion, representing a 25% hit torevenues, by 2016.
"You don't have to be a French company, for example, to be worried about the U.S. government snooping in the data about your French clients," Staten wrote. "That's a worry any company, regardless of country of origin, should be concerned about."
Cost-benefit analysis
Despite the concern, the long-range outlook for cloud-computing companies remains brings, according to Rick Summer, a Morningstar technology equity analyst, and Randy Warren, chief investment officer of Warren Financial Service, as long as companies perceive the benefits they get from the cloud outweighing privacy concerns related to Prism and other government electronic surveillance programs.
"Overall I think the train has left the station," said Summer during an interview. "I think the convenience and functionality that companies and customers are getting will really, for the most part, trump privacy concerns provided that the regulatory environment protects them in an adequate way."
That said, from a risk perspective, Summer said he favors cloud companies such as Google (GOOG) and Facebook (FB), which he thinks will be much more successful than smaller companies at communicating to customers that they're trying their best to protect users' privacy and offering customers a sense that they actually have control over their own identities and data.
"Quite frankly, if you're sharing information or using a cloud service from a company that's quite small, it's highly like that they're unprofitable," Summer said in the interview. "It's a lot more likely they'll have a lot more pressure to do some quote, unquote unsavory things to be able to monetize that as well."
Overall, according to Summer, shares of Google and Facebook look slightly overbought today. He thinks Oracle (ORCL) is a more attractive cloud-computing play. The database software company is a low-growth stock but is cheap, considering what he sees as the company's compelling competitive advantages.
 "I think there's enough non-private data out there that's its worth crunching in the cloud, Warren said in an interview. "The cloud really provides some huge benefits."
Warren also likes Amazon.com (AMZN) as a cloud-computing play but says investors might only want to put a small amount of money in newer cloud companies, given their relatively small market capitalization and specialized nature.
Privacy worries concerning global government electronic surveillance programs are unlikely to cause any mass defection from the cloud sector. What's more likely to happen is that users will become more sensitive and cautious when using new cloud services and start to take a portion of the their most critical or personal information off-line, paving the way for the growing prevalence of some form of "hybrid cloud" where there are clear boundaries with information that people are willing to share on the cloud, and personal, private information such as medical records and high level trade or business data that are kept walled off.
More from TheStreet.com
ABOUT TECHBIZ
Start investing in technology companies with help from financial writers and experts who know the industry best. Learn what to look for in a technology company to make the right investment decisions.