Yahoo tops Google in US Web traffic
CEO Melissa Mayer's campaign to make Yahoo more relevant gets validation from July Internet data.
By Chris Cia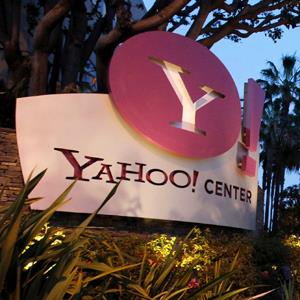 ccia, TheStreet
Yahoo (YHOO) in July surpassed Google (GOOG) with regards to Web traffic, according to comScore. It was the first time in two years that Yahoo had more monthly visitors than Google.


Yahoo had 196.7 million unique visitors, representing 87% of the 225 million Internet users during the month. Google had 192 million unique visitors.
Rounding out the top five were Microsoft (MSFT), Facebook (FB) and AOL (AOL). (Microsoft owns MSN Money.)
This is a big deal, especially as Yahoo CEO Marissa Mayer has vowed to make Yahoo a "daily habit" for consumers. Mayer has made countless acquisitions to boost Yahoo!'s engineering team, most of them being acqui-hires, as she tries to bring more people to Yahoo properties, and make the company more relevant.
Clearly, that strategy is paying off, as traffic has risen 20% from last year.
Even more impressive is that Yahoo vaulted to the top spot despite the fact that the comScore report does not include data from Tumblr, which Yahoo bought earlier this year, or mobile users. Yahoo is clearly seeing an explosion in traffic.
Mayer's goal of making Yahoo an bigger factor in Web users' daily habits is only just beginning, as she revamps the company for mobile and gives the Sunnyvale-Calif., company's existing properties a fresher feel.
Mayer's next revamp project is a redeiign of Yahoo Finance. According to sources close to the situation, the project is known internally as HomeRun and will make the Yahoo Finance front page look similar to the Yahoo homepage, which was redesigned earlier this year.
Wall Street has rewarded Mayer's efforts. Shares are up 40% in 2013, though the majority of that increase comes from the increase in value in Yahoo's Asian assets, Alibaba and Yahoo Japan.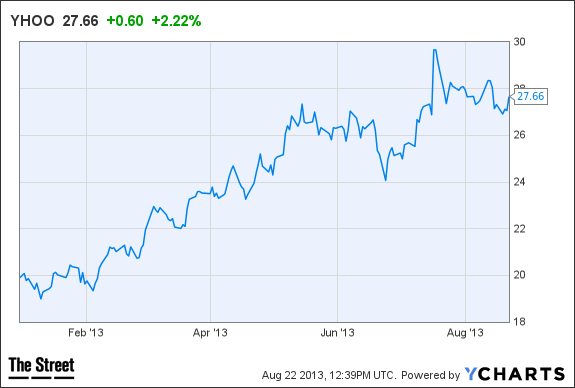 More from TheStreet.com

ABOUT TECHBIZ
Start investing in technology companies with help from financial writers and experts who know the industry best. Learn what to look for in a technology company to make the right investment decisions.