Zuckerberg's plan for the next 5 billion people
Facebook's chief executive announces an initiative aimed at providing Internet access to all 7 billion people on the planet.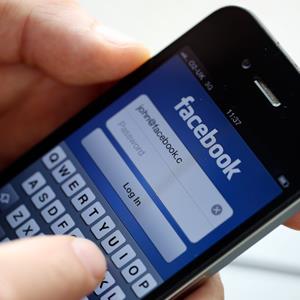 By Laura Berman and Chris Ciaccia, TheStreet
Facebook (FB) CEO Mark Zuckerberg has unveiled plans to connect everyone on Earth to the Internet. That's quite an ambitious plan, but

 he's not going at it alone.
Facebook had 1.15 billion users as of June 30, and while the social network is looking to continue adding users, Zuckerberg's new initiative, dubbed Internet.org, is far more ambitious. The Facebook chief executive is teaming up with Nokia NOK), Qualcomm (QCOM), Samsung, Ericsson (ERIC), MediaTek and Opera to bring Internet access to the more than 5 billion people on Earth who don't already have it.
Facebook announced the partnership on a blog post and a 10-page outline, which points out that 2.7 billion people, a little over a third of the world's population, have Internet access, and that access is growing by less than 9% per year.
Connectivity is a human right," Zuckerberg says. "Even though projections show most people will get smartphones in the next decade, most people still won't have data access because the cost of data remains much more expensive than the price of a smartphone," he says in the blog post.
Facebook's goal is to improve the efficiency of data delivery by 100 times over the next five to 10 years.
'Better ideas, products and services'
Zuckerberg goes on to describe how Internet access provides the "foundation of the global knowledge economy. . . . While resource economies are often zero-sum games, a knowledge-based economy better facilitates worldwide prosperity because, in contrast, knowledge is not a zero-sum game and leads to the promulgation of "better ideas, products and services we can all over."
Universal Internet access would, Zuckerberg asserts, "not only improve billions of lives (but also) improve our own as we benefit from the ideas and productivity they contribute to the world."

Citing analysis from McKinsey, Zuckerberg notes that the Internet accounts for 21% of GDP growth in developed countries, 75% of which is experienced in non-technology sectors. In addition, the Internet creates 2.6 jobs for every one job displaced by technology. 
Having already spent more than $1 billion on initiatives with closely related goals, Zuckerberg is now presenting a three-pronged plan focusing on "making Internet access affordable by making it more efficient to deliver data, using less data by improving the efficiency of the apps and experiences we use, (and) helping businesses drive Internet access by developing a new model to get people online."
More from TheStreet.com

DATA PROVIDERS
Copyright © 2014 Microsoft. All rights reserved.
Fundamental company data and historical chart data provided by Morningstar Inc. Real-time index quotes and delayed quotes supplied by Morningstar Inc. Quotes delayed by up to 15 minutes, except where indicated otherwise. Fund summary, fund performance and dividend data provided by Morningstar Inc. Analyst recommendations provided by Zacks Investment Research. StockScouter data provided by Verus Analytics. IPO data provided by Hoover's Inc. Index membership data provided by Morningstar Inc.
ABOUT TECHBIZ
Start investing in technology companies with help from financial writers and experts who know the industry best. Learn what to look for in a technology company to make the right investment decisions.