Is Google West's best ally in Internet wars?
Western regulators may be treading lightly with their antitrust probes to prop up the search giant as a stalwart in the global fight over Internet freedoms.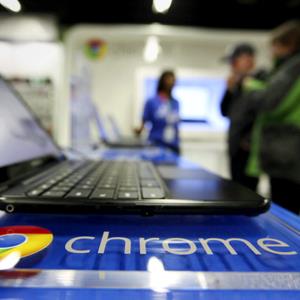 By Dana Blackenhorn, TheStreet
As recently as a month ago, I would not have believed Google (GOOG) could get out of its antitrust problems with just a promise to regulators that it would do some things better.
That's because the allegations of Google's antitrust violations were serious.
First, its use of patents obtained when it acquired Motorola Mobility was abusive. The Motorola patents dealt with essential mobile-phone functions, licensed under terms of of the Fair, Reasonable and Non Discriminatory (FRAND) standards.
Now, in courts around the world, Google is asserting its patent rights in demanding new, bigger royalties from users of the technology, and in the process hoping to eliminate liability for its own alleged violations of Apple's (AAPL) design patents. In so doing, Google has, in the view of critics like Florian Mueller of FOSSPatents, violated the basic comity underlying the setting of standards, and abusing its position.
Federal regulators may end a two-year antitrust probe of Google's search business by letting the company make voluntary changes, according to a recent report by Politico. In a related case, the FTC is preparing to enter into a settlement with the company over how it uses its patents against competitors. Under the patent agreement, Google will curtail using key patents from Motorola to block competitors infringing those patents from getting their products to the market, although there are exceptions.
Second, and more seriously, queries entered into Google's search engine seem to be failing to find competitors' long-standing products, instead finding newly created Google products.

Gary Reback, a noted antitrust lawyer writing in USA Today, and Scott Cleland, who has made a living supporting the interests of the Bell companies on his own blog, compare Google to a crooked dealer at a poker game, hiding its tricks from public view inside a "black box."

This is the similar to practices that got Microsoft (MSFT) in antitrust trouble in the 1990s. When you dominate a market, and you use that domination to seize control of other markets, that's illegal. (Microsoft publishes MSN Money.)
A force for Internet freedom?
So how did it come to pass that Google is possibly on the verge of putting serious antitrust questions behind it with relatively modest concessions? While final decisions are not expected until early next year, if things proceed as I expect I think the answer lies in three letters -- ITU.
ITU is the International Telecommunications Union,  a United Nations agency that met earlier this month in Dubai with the intent of re-regulating the Internet. China and Russia -- along with authoritarian governments of every stripe -- submitted proposals to the agency that would basically put the Internet under local government control.
Local governments would be allowed, for instance, to look at all data packets entering or leaving their citizens' devices, and control what was said or read within their borders.
It's not like this isn't already happening, to an extent. But under the latest proposal it would all be sanctioned through a global entity. It would be legitimate under international law, and all efforts to get around such blocks would become illegal. Governments would control the routing of packets, and all defiance of local will would supposedly cease.
The United States and the European Union led a successful effort to get this treaty language withdrawn. The Internet was safe, for now. But everyone knows the despots will be back.
I think U.S. policymakers recognized, somewhere in this fight, that a powerful private company like Google is their best long-term defense in this coming global battle over the Internet.
Pillar of Western standards
Sure, China has managed to "replace" Google and other foreign Internet companies inside its borders, but only to an extent. Getting over the "great firewall" is a key act of defiance inside China, and a fairly common one. Google has the technical weapons and the financial strength to keep enabling that in ways even Western governments can't.
So there's a sort of quid pro quo developing. In exchange for using its technical and financial might on behalf of Western standards it believes in, Google is being left alone in the name of a free Internet. Whether Google is "evil" or not is less the question than the fact that Google, the Internet's most powerful player, is American.
This isn't all good news. Local governments around the world are going to increase their pressure for taxes, for censorship and local as opposed to global control of the resource. Google will keep having to balance its own interests against those of local government critics -- its recent move to avoid obscenity in image search is one indication of how it will do this.
But as long as Western governments see Google as being on their side, they will tread lightly.
More from TheStreet.com
ABOUT TECHBIZ
Start investing in technology companies with help from financial writers and experts who know the industry best. Learn what to look for in a technology company to make the right investment decisions.