Why Cisco is poised for an upturn
Demand for network equipment is slowly improving, and the company's massive restructuring efforts continue to make it less reliant on low-margin hardware sales.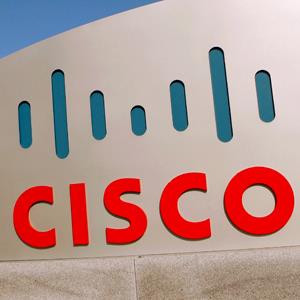 By Richard Saintvilus, TheStreet
This earnings season hasn't been kind to techs stocks.
But after several companies reported subpar financial results and lowered guidance, Cisco Systems (CSCO) has emerged as a sector standout. The networking giant continues to make a case for why it is one of the best bargains in the stock market. 
Cisco's fiscal-second-quarte​r revenue rose 5% from the same period a year earlier and were up 2% from the previous quarter. The quarterly financial results suggest that the San Jose, Calif, company is successfully navigating its transition out of its hardware business.
Cisco's core routing and switching businesses, which has struggled, continued to erode in the three months  ended Jan. 26. But the company has dedicated a sizable portion of its $45 billion cash hoard to pick up companies such as Meraki, Cariden and BroadHop that can help with its diversification plans.
In many respects, those plans are on track. Cisco is aiming to become a go-to place for a wide range of technology products and services that help power the Internet, run data centers, deliver video and connect wireless devices.
Cisco's data center, wireless and video service operations all showed healthy growth in the second quarter. Routers were a sales laggard,  with revenue from that sales of the hardware down more than 5% from a year earlier.

Cutting a broad swath 
The diversification means Cisco is doing better than holding its own against rivals such as Aruba Networks (ARUN) and F5 Networks (FFIV). The company continues to outperform the likes of Dell (DELL) and Hewlett-Packard (HPQ).
But there's some struggles on the security side, where sales grew by only 1% in the second quarter. This is the area dominated by market leaders Check Point Software (CHKP) and Fortinet (FTNT), but Cisco should be able to turn this around with a few more acquisitions.
All in all, it was an exceptional quarter. Even more impressive, this brings Cisco earnings beat to eight consecutive quarters. And there are no meaningful signs of slowing down. In terms of guidance, the company is projecting 4% to 6% revenue growth for the third quarter. It wasn't as high as the Street would like, but it is consistent with the company's recent performances.

A mistake to avoid 
Likewise, Cisco's management deserves more credit than it has received. CEO John Chambers and his management team continues to ignore all of the noise and focus solely on execution. However, as Cisco is looking to leverage its strong services business with more cloud-based purchases, the company eeds to make a play for Palo Alto Networks (PANW) to shore up its security business.
I've said this before and it's worth repeating here; letting Palo Alto get into the hands of Oracle (ORCL) or even F5 would be a colossal mistake for Cisco. Palo Alto's recent 50% revenue growth and strong margins can't be ignored. So far, Cisco has shown that it is willing to leave no stone unturned to find growth opportunities -- regardless of how much it cost. And this is one more it needs to make.
Once enterprises start migrating fully into the cloud, there will be no company that is better positioned to deliver the level of one-stop-shop service that will be required. In the meantime, investors would be wise to add shares at current levels as the stock has a good opportunity to trade in the $25 to $30 range during the course of the next 12 months.
More from TheStreet.com
ABOUT TECHBIZ
Start investing in technology companies with help from financial writers and experts who know the industry best. Learn what to look for in a technology company to make the right investment decisions.