A second dawn for solar stocks
It's been a long time coming, but in parts of the country the cost of electricity produced by solar panels is less than the price paid for a comparable unit of power from the utility grid.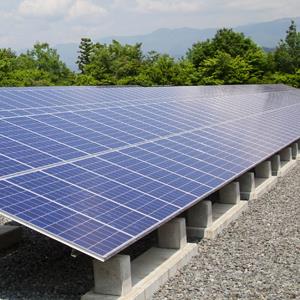 By Dana Blackenhorn
Something quite extraordinary has been happening over the last three months: Solar stocks are back.
Most survivors of the shakeout from the last few years have gained in the range of 40% to 60%, with the TAN (TAN) ETF up 58% and the KWT (KWT) ETF 66% higher. The U.S. industry's "bell cow," First Solar (FSLR), trails the field with a gain of 47%.
The leader by far is SunPower (SPWR), which has soared 230% over the last three months. After falling as low as $3.71 last summer, the company, which is majority owned by France's oil and gas giant Total (TOT), now trades at $13 per share.
The reason for SunPower's relative success, according to Insider Monkey , is efficiency. Its panels are up to 21% efficient at turning solar energy into electricity. That's almost double the average for panels from First Solar. 
SunPower's balance sheet is also fairly good for a company of this type, with about half as much cash as debt. The cash balance has been rising steadily since Total moved in.
New markets opening up 
Like its Chinese rivals, SunPower uses polysilicon in its panels. It generates most of its revenue from utility-scale projects in the United States, although its website is filled with images of happy homeowners. It adds microinverters to its panels, lowering installation costs, and says it has cut costs per-watt by 25%.
SunPower has enjoyed huge benefits from its link with Total, which has let it keep improving in efficiency despite continuing losses. The rest of the industry is coming back on a wave of new demand.
New markets for solar panels are opening in places like Argentina and the Middle East. And as costs drop, more U.S. businesses find they can afford to install solar panels, which create power where it's used. Some businesses, like a nursery in Ft. Worth, Texas, claim the panels pay for themselves in three years thanks to lowered utility bills, according to an article in the Ft. Worth Star-Telegram.
The financing market has also improved, as companies like SolarCity (SCTY), which had its IPO in the fourth quarter of 2012, scale into the commercial market. 
Honda dealerships in California say that their SolarCity-financed panels deliver a kilowatt-hour of power for less than it would cost to buy the electricity from the state's grid.
Grid parity is near 
The cost of solar power fell below that of power from the electrical grid in Hawaii some time ago. Now this "grid parity," sometimes called "crossover," has reached the mainland and begun spreading across the country. 
There are several ways in which solar has achieved parity with more electricity generated from more conventional technologies -- increased panel efficiency, lower manufacturing costs, better financing and declining costs to install the panels and acquire the necessary permits as the technology becomes more widespread. 
It's not just about the cost-per-watt delivered from the factory, but the total installed cost-per-watt.
Investors are probably wondering whether all this growth is sustainable. My own guess is we're probably looking at one more leg down before costs are driven decisively below those of grid energy. Once solar power becomes cheap power there is no stopping the solar boom, any more than the minicomputers of the 1970s could stop the PC.
My own estimate is that in the United States we're still two to three years away from the point where electricity from solar technologies is cheaper than an equivalent amount of power delivered over the grid (if you don't count the cost of the carbon waste associated with producing power from coal, oil or natural gas.) 
Until grid parity is general here, the best investments will be in companies that combine a strong export market with high efficiency, like SunPower, and companies that specialize in finding buyers, like SolarCity.
At the time of publication, the author had no investments in companies mentioned in this article.
 More from TheStreet.com
ABOUT TECHBIZ
Start investing in technology companies with help from financial writers and experts who know the industry best. Learn what to look for in a technology company to make the right investment decisions.