Internet calm after storm
Hurricane Sandy took out power supplies, servers, access and even the East Coast's online snark.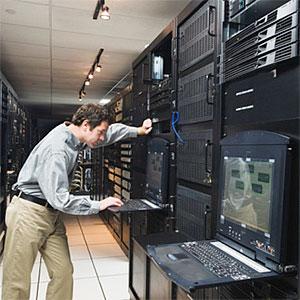 It's starting to feel a little lonely on the Internet after Hurricane Sandy.
Is your Facebook (FB) or Twitter feed feeling a little light? Does Reddit seem a bit more relaxed? That'll happen when nearly 7 million people lose power and, by extension, their Internet access and online persona.
It doesn't matter if East Coast online subscribers got their service through Verizon (VZ), Comcast (CMCSA), AT&T (T), Sprint (S) or T-Mobile. As Reuters reported, nearly everyone who relies on cable or telecom infrastructure for their service in New York, New Jersey, Pennsylvania, Connecticut, Maryland and New England is dealing with spotty or nonexistent service. Downed lines, knocked out towers and flooded facilities may keep those folks offline for a while, while New York's ConEdison and other regional power companies say it could be days to a week until electricity is fully restored.
The New York Stock Exchange (NYX) was already running on backup power Wednesday on its first day of trading after a two-day storm-related halt, but Bloomberg reported that traders also had to deal with limited Internet and mobile phone connections. That's still better than what Gawker Media, BuzzFeed and The Huffington Post had to deal with on Tuesday when weather flooded or cut power to their data centers. HuffPo and BuzzFeed are up and running, but as of Wednesday Gawker and its family of sites including Deadspin and Jezabel were still using backup sites on Tumblr to get their posts out.
If blacked-out, disconnected users aren't posting, trading or reading, they're not shopping or selling either. Amazon (AMZN) and eBay (EBAY) have already warned customers that Sandy may take a toll on delivery times, while the folks at high-end fashion site Gilt told Reuters they expect deliveries to take as many as three days longer than normal. Both eBay and Amazon have advised sellers dealing with Sandy's fallout to both contact customers directly and deactivate listings they won't be able to fulfill.
So should the Internet just write off East Coast traffic and outlets for the next few days? Not necessarily. Though Sandy took out New York-area newsstands and even some radio stations, local news sites including those hosted by AOL's (AOL) Patch saw a sharp uptick in traffic during and after the storm despite the lack of power and stable service providers.

The web should also enjoy the East Coast's irony-free zone while it can. The New York Times' David Carr marveled at how Twitter's #Sandy tweets transformed from an awards-night-caliber​ snarkfest to a useful exchange of information as the hurricane stopped existing only as a media circus and started inflicting real damage. That earnestness is a Gawker post or "Saturday Night Live" skit away from becoming a punchline, but for now it's a much-needed break in the deluge.
More from Top Stocks

DATA PROVIDERS
Copyright © 2014 Microsoft. All rights reserved.
Fundamental company data and historical chart data provided by Morningstar Inc. Real-time index quotes and delayed quotes supplied by Morningstar Inc. Quotes delayed by up to 15 minutes, except where indicated otherwise. Fund summary, fund performance and dividend data provided by Morningstar Inc. Analyst recommendations provided by Zacks Investment Research. StockScouter data provided by Verus Analytics. IPO data provided by Hoover's Inc. Index membership data provided by Morningstar Inc.
ABOUT TECHBIZ
Start investing in technology companies with help from financial writers and experts who know the industry best. Learn what to look for in a technology company to make the right investment decisions.