Guess what? Google can't defy gravity
The search giant may 'dominate' the mobile market with its Android operating system, but there's not a lot of profit in it. Or in other of the company's non-core ventures.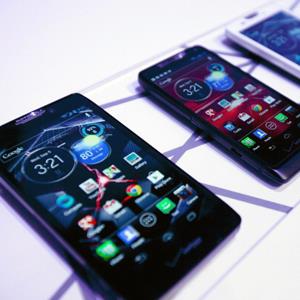 By Dana Blackenhorn, TheStreet
Recently, at Seeking Alpha, I tried a thought experiment. I  unloaded on Google (GOOG).
The reaction? There wasn't one.
The piece was mostly ignored, although there were a few drive-by comments to the effect that I had lost my mind. A few days later, a real estate investor predicted on the same site that Google would soon blow right by $1,000/share.
Genius!
Google is a great company, but nothing goes straight up. When a stock gets too fashionable, when everyone's bullish about it, that's a danger sign. We saw that last year with Apple (AAPL).
I think we're seeing it now with Google.
The fact is that Google's "dominance" of the mobile market with Android isn't making Google a lot of money. Android is open source, it's free and some of those who use it, like Amazon.com (AMZN), tweak it to make it unrecognizable, even using Microsoft's (MSFT) search engine as their default. (Microsoft owns MSN Money.)
You know that Microsoft, as reported by Canada's National Post, takes roughly $25 off the top on each Android sale because its lawyers convinced the world it owns Linux? You also know that Samsung, the largest maker of Android phones, keeps threatening to de-Google its own version of Android, as The Wall Street Journal reported, and is investing in an alternative called Bada?
Diversification for its own sake
What we're left with in the device space is co-founder Sergey Brin and his "Google Glasses," which he insists we'll all be wearing soon because it's less "emasculating" than carrying a phone in our pockets. Here, he's playing Jerry Lewis to CEO Larry Page's Dean Martin, Costello to Page's Abbott, Martin to Page's Rowan. Kumar to Page's Harold.
He's the comic relief.
Google is trying very hard to diversify away from advertising, but it's hard to see profits anywhere else. Are YouTube subscriptions going to overtake Netflix (NFLX) anytime soon? Are Google cloud services going to replace Amazon Web Services, and will either side make a dime off it anyway? Is Google really going to take share from Amazon in shopping? Is Google Plus about to stick a fork in Facebook?
Maybe. But not right away. These are speculations. When you buy these as stories, you're speculating. Investors avoid speculating.
Given that reality, it seems senseless to pay $25 for each $1 in Google earnings, as people are doing now, or to explain the 41% rise in its price since mid-July. 
The only real "news" here is that Google is up about 20% since Apple's fall became obvious in November, and that since then Apple is down about the same amount.
Since the Apple-pocalypse, in fact, the stock Google has tracked best is Amazon, whose earnings multiple has gone to infinity and beyond. But even Amazon rolled over early this month while Google, like Manchester United, just goes on and on and on.

Waiting for 'the wow' to kick in 
Since Google's wild stock ride began, the company has reported quarterly earnings twice. Its bottom line for December was little changed from its June number, and margins have dipped because Motorola, so far, is a loser.
CFO Patrick Pichette insisted to 9to5Google that this is temporary, that that once the Motorola product pipeline is cleared, the "wow" will kick in.
Google's appearance at the recent Mobile World Congress in Barcelona was an enigma wrapped in a mystery, wrapped in catered shrimp, as CNET notes, a party but no booth. Google is now too cool for school.
I recently took profits in Google, but I'm keeping a stake. I think it will eventually come good, even at these levels. But nothing goes straight up, and when everyone is screaming buy, buy buy, history tells me it's time to sell, sell, sell.
Maybe it's time to buy some more Apple.
At the time of publication the author had a position in GOOG and AAPL.
More from TheStreet.com
DATA PROVIDERS
Copyright © 2014 Microsoft. All rights reserved.
Fundamental company data and historical chart data provided by Morningstar Inc. Real-time index quotes and delayed quotes supplied by Morningstar Inc. Quotes delayed by up to 15 minutes, except where indicated otherwise. Fund summary, fund performance and dividend data provided by Morningstar Inc. Analyst recommendations provided by Zacks Investment Research. StockScouter data provided by Verus Analytics. IPO data provided by Hoover's Inc. Index membership data provided by Morningstar Inc.
ABOUT TECHBIZ
Start investing in technology companies with help from financial writers and experts who know the industry best. Learn what to look for in a technology company to make the right investment decisions.