The 4 tech stocks to own in 2013
Large-cap technology companies offered wary investors what they wanted in 2012: stable earnings at a reasonable price. And, increasingly, a regular dividend payment.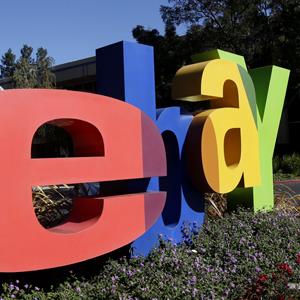 By Michael Vodicka, StreetAuthority
Blue-chip tech stocks are benefiting from investors' search for stability. Stellar gains by such stalwarts as Oracle (ORCL) and eBay (EBAY) have helped lift the Nasdaq 100 Index ($NDX.X) of major technology companies to a 14.4% gain year to date, a bit better than the broader market, as measured by the Standard & Poor's 500 Index ($INX).  
Simply put, big technology has never been stronger.
The industry is sitting on record earnings. In fact, earnings of big technology companies are well ahead of where  they were 12 years ago, when the Nasdaq Composite Index ($COMPX) briefly crossed the 5,000 mark. 
After 12 long years of a bearish technology market, strong earnings growth has many former high-fliers trading near record low valuations. The list includes Microsoft (MSFT), delivering full-year earnings of $2.69 per share, an all-time high and a 28% increase from the previous year. Cisco Systems (CSCO) is on pace to deliver earnings of $1.77 per share in 2013, an all-time high as well. (Microsoft publishes MSN Money.)
Beyond earnings, big technology companies enjoy pricing power. When combined with the global nature of their markets, suppliers and distribution networks, these titans find themselves in a relatively strong position to handle economic volatility.
Plus, these technology companies are swimming in cash. For the time being, these big cash positions are being managed conservatively. But longer term, this extra cash will likely create opportunities for big technology to invest in growth, pay dividends and buy back shares.
Many big technology companies already pay dividends. Take Intel (INTC), which isn't typically thought of as a dividend stock. The stock sports a dividend yield of 4.5%, more than twice the return of a 10-year Treasury note.
And with the outlook for 2013 being murky, at best, big technology looks well positioned to navigate the uncertainty.
Here are four stocks that could shine in 2013.
Oracle
Oracle shares have climbed 29% in 2012, with gains being driven by earnings growth. 
Best known for its focus on databases, the Redwood City, Calif., company provides the hardware, software and services enterprises need to manage data, foster collaboration, interact with customers and coordinate with suppliers.
The stock trades at a discount to its peers and the market, with a forward price-to-earnings ratio of just under 12.
Cisco Systems
Cisco was a big-time highflyer in the 1990s but now looks more like a boring blue chip, luring investors less with its prospects for outsize growth than with a respectable dividend yield of nearly 3%.
While many investors have been focused on the consumer end of the tech landscaper, a lion's share of the sector's gains this year went to companies in the enterprise space. Cisco's position as the largest provider of networking gear protected it from some of the price erosion that hit the consumer-hardware side of the tech sector.
Cisco is another big technology company that looks undervalued, trading with a forward P/E of 10, a nice discount to peers' P/E average of 15.
eBay
The owner of the world's largest Internet marketplace is looking like a solid turnaround story. The San Jose,  Calif., company saw its margins erode after alterations it made to its online auctions upset loyal buyers and sellers. But those changes were just part of a makeover that eBay has engineered to boost growth and become more profitable.
Its online payments unit PayPal has been a big growth driver, and the company has been partnering with real-world retailers to develop mobile apps that can help it gain a bigger share of the 95% of retail spending that occurs in brick-and-mortar establishments.
Analysts are projecting year-over-year earnings growth of 17% in 2013.
Amazon.com
Amazon.com (AMZN) is easily the priciest stock among these four, but that hasn't slowed shares one bit -- the stock had floated up 42% in 2012 through the year's penultimate trading session.
The Seattle company is doing a lot of interesting things. It's taking market share from consumer electronics retailers like Best Buy (BBY), and its Kindle e-reader is challenging Apple's (AAPL) iPad.
In addition, the company is becoming a major player in the cloud as a provider of storage and computer services.  Once a sideline for the Internet retailer, cloud services have surged into a business likely to generate $1 billion this year.
Analysts are calling for earnings of $1.80 per share in 2013, which creates a lofty valuation. But if 2013 looks anything like 2012, then this tech mega cap should be in good shape.
More from StreetAuthority
DATA PROVIDERS
Copyright © 2014 Microsoft. All rights reserved.
Fundamental company data and historical chart data provided by Morningstar Inc. Real-time index quotes and delayed quotes supplied by Morningstar Inc. Quotes delayed by up to 15 minutes, except where indicated otherwise. Fund summary, fund performance and dividend data provided by Morningstar Inc. Analyst recommendations provided by Zacks Investment Research. StockScouter data provided by Verus Analytics. IPO data provided by Hoover's Inc. Index membership data provided by Morningstar Inc.
ABOUT TECHBIZ
Start investing in technology companies with help from financial writers and experts who know the industry best. Learn what to look for in a technology company to make the right investment decisions.