Where Facebook is gaining on Apple
In the Wall Street ratings game, the social media company is on the upswing, while the personal technology pioneer is falling from favor.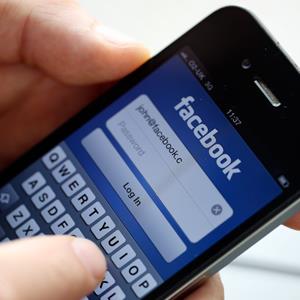 By Alexandra Scaggs, The Wall Street Journal 
If Wall Street had a tech-stock popularity contest, Facebook (FB) would be closing in on Apple (AAPL).

In a sign of the two companies' changing reputations, Apple and Facebook are seeing the difference in the percentage of analysts recommending their stocks narrow, according to Thomson Reuters data.
Just a month ago, the percentage of analysts rating each at "buy" differed by about 17 percentage points: 84% of analysts recommended Apple and 67% recommended Facebook. Three months ago, that distance was 25 percentage points. Now, 71% of analysts recommend Facebook and 77% recommend Apple.
Gene Munster, a Piper Jaffray tech analyst with a rating of "overweight" -- the equivalent of "buy" -- on both stocks, says the shift is because Apple's growth looks like it is slowing, while Facebook's growth seems to be picking up.
"When the trend is moving the wrong direction, investors don't want to be there. . . . And when it shows signs of life, everyone comes running back," Munster said.
The average stock rated by analysts gets a "buy" recommendation from about 50% of them, according to Thomson data.
Managing expectations
Since Dec. 28, Apple shares have lost more than 10% of their value and were recently trading below $460, after the technology giant encountered a series of setbacks. Supply-chain slowdowns indicated iPhone 5 sales could be lower than expected, and its fiscal first-quarter earnings report disappointed investors.
Recently, Apple briefly gave up its status as the largest company in the world by stock-market value to Exxon Mobil (XOM) before  reclaiming the title a day later.
Three analysts have downgraded Apple's stock in the past month, according to Thomson. The stock also saw a broad swath of price-target cuts by Wall Street. The average analyst now thinks shares are worth $625.48, down 16% from their targets a month ago, according to FactSet.
On Jan. 28,  the stock was downgraded to "neutral," the equivalent of hold, from an outperform, or buy recommendation by Robert W. Baird analyst William Power.
He said in his note that Wall Street expectations for Apple's financial performance remain "frustratingly too high."
Facebook, on the other hand, has seen its fortunes change for the better. Its shares have gained around 20% in the past month, in anticipation of new measures to juice the social network's revenue.
Though shares dropped 2.7% the day it announced Graph Search -- which incorporates its users' data into searches -- they later regained that loss and more.
The social network has also seen at least three upgrades in the past 30 days, and the average analyst now thinks a share is worth $32.73, up 7.4% from a month ago, FactSet says.  
Also on Jan. 28, analyst Aaron Kessler, of Raymond James & Associates, raised his rating on Facebook to "outperform" from "market-perform," the equivalent of a hold.
Kessler expects to see higher advertising revenue in the company's forthcoming fourth-quarter report. Facebook is slated to report its earnings today after the closing bell.
A different group of investors
The popularity shift between the two tech companies indicates Wall Street is looking at Apple in a new way, said Peter Tuz, the president of Chase Investment Counsel, which manages about $600 million out of Charlottesville, Va.
"Apple has gone from the hypergrowth stage to offer growth at a reasonable price, coupled with a decent income. That attracts a different group of investors," who aren't willing to pay as high of a premium, he said.
He added that Facebook remains a stock with high potential for growth, though it comes with more risk.
"Facebook is continuing to push for aggressive growth," he said. "Aggressive-growth investors really tend not to care what they pay for a stock, as long as the growth is very rapid."
More from The Wall Street Journal
ABOUT TECHBIZ
Start investing in technology companies with help from financial writers and experts who know the industry best. Learn what to look for in a technology company to make the right investment decisions.