Reflections on a year without cable
Having cut the cord 12 months ago, a long-time subscriber answers the question: Is it possible to survive on Netflix and Hulu alone?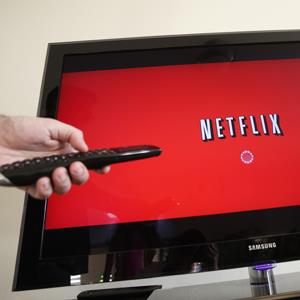 By Kevin Sintumuang, The Wall Street Journal 
Dear Cable:
How are you? Can you believe it's been a year since we last saw each other? I remember handing the cable guy my set-top box like it was yesterday.
So much has happened since then. The last of the remaining cool characters on "Boardwalk Empire" got offed. Zombies have officially overtaken vampires as the monster du jour thanks to "The Walking Dead." And Carrie on "Homeland" has consumed about 10 gallons of Pinot Grigio.
You see, Cable, breaking up with you didn't mean the end of my entertainment universe. I wanted to let you know that I'm happy. Me and Internet TV? We're getting along great. I spent 36 hours with her last weekend watching three seasons of "Damages," and she didn't mind that I never changed out of my sweatpants.
When I pressed "Off" on that 64-button remote of yours for the last time, I was relieved. No more $175 monthly bills! No more Honey Boo Boo! No more Guy Fieri!
But I was scared, too. Would I be OK with most of the American public watching "Bob's Burgers" a day before I could see it on Hulu? Would paying $35 for a season of "Mad Men" in HD sting as much as a cable bill? Would I be too ashamed to ask my parents for access to their HBO Go account?
I survived. But I'd be lying if I said I don't think about you every once in a while.
Don't misunderstand me. I'm glad we went our separate ways. You still act like such a jerk. When are you going to learn that it's wrong to force people to buy hundreds of channels they don't watch when they really only want a dozen or so? I know, I know -- that's just how the business works; it's how you've made money for decades. But have you ever thought about how that makes the people you're supposed to care about, i.e., your subscribers, feel?
Sometimes I think you're missing a sensitivity chip. You should watch more Oprah and fewer house-flipping programs.
Internet TV? It respects me. It's progressive. It lets me choose what I want to watch, when I want to watch, whether a show I buy through my Apple TV or some foreign movie I stream on Hulu Plus that makes me feel like an artsy college student again.
I can even watch live sports on Aereo. It'll never force me to subscribe to a channel with a show about pawnshop owners making customized bikes for ghost-hunting housewives.
No one's perfect, though. The "New Releases" section of Netflix (NFLX) seems to have the same selections week after week. The latest season of "The Walking Dead" in HD costs $43 on iTunes -- add subscriptions to a few more shows and I might as well be paying for cable. And whenever I'm interrupted halfway through a show by a buffering circle, I think about how quick and reliable you were.
That's the thing, Cable: You were boring to a fault, but you worked the way you were supposed to most of the time. At one point, you were a necessity, like water and electricity. But these days, I see you as a luxury product.
You do what you do exceedingly well -- but you charge way too much for the privilege.
I've seen you grow over the past year: Letting folks watch on their iPads. Giving access to primo content from HBO and ESPN on pretty much everything -- tablets, smartphones, laptops, an Xbox 360. This "TV everywhere" approach is a step in the right direction. It almost makes up for the fact that you're so expensive. Almost.
So where does that leave us? I've thought about you a lot. You don't make it easy to let go. Every few weeks I get something in the mail from you -- Triple Play! Double Play! It's sweet, but I find it hard to forget how awful you could be -- jacking up your rates out of the blue, charging me a monthly fee for a DVR that only worked half of the time.
When I quit you last year, I told you, "It's not you. It's me." Well, I lied. It was mostly you.
I'm learning to forgive you. But you have to change. It's easy, really: Let me pay for just the channels I want -- say, $100 a month for my choice of 20 instead of $175 for hundreds. If you do that, you can move your set-top box back to where my Apple TV now sits.
Do I miss you? Sometimes. Will we ever be together again? Perhaps. But not today. And not tomorrow. For now, let's just be friends. I'll still see you at my parents' place over the holidays, OK?
Your pal,
Kevin
More from The Wall Street Journal 
ABOUT TECHBIZ
Start investing in technology companies with help from financial writers and experts who know the industry best. Learn what to look for in a technology company to make the right investment decisions.