Do people really want massive phones?
Samsung seems to think bigger is better, as indicated by the impending release of its new tablet-like smartphone with a gigantic 5.5-inch screen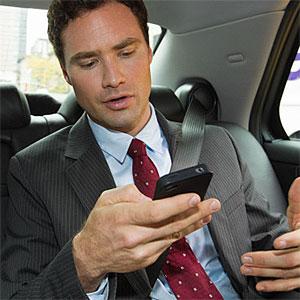 Samsung (SSNLF) is still reeling after its brutal courtroom takedown at the hands of Apple (AAPL). The Korean manufacturer was found guilty to the tune of $1.05 billion for infringing on six of seven patents belonging to the iPhone and iPad, which is why some watchers say that the launch of its next phone, the successor to the surprise hit Galaxy Note, could be the company's most important release yet. The Note II (release date TBD) is even more monstrous than its predecessor with a massive 5.5-inch screen. But it's also narrower, and comes packing an advanced new stylus, an improved 8-megapixel camera, and a faster processor overall. 
Samsung clearly thinks going bigger is better, but is betting on so-called "phablets" really a smart idea?
The phone is good. Period: "Despite our earlier instincts," it appears lots of people want big phones, says Jamie Lendino at PC Mag. The original Galaxy Note was a "beautifully crafted" and "powerful device" that surprisingly went on to sell over 10 million units. The Note II is even larger, and a number of spec bumps and a wider variety of actions thanks to its pressure-sensitive S Pen make for a "seriously good device." We were skeptical at first, but it's easy now to see why a "roomy screen pays dividends in productivity throughout the day."

It's a little too big: The Galaxy Note II is certainly ambitious, says Brian Bennet at CNET, and though it's "a stunner in many ways," it still involves a "big (no pun intended) adjustment for users" thanks to its even more unwieldy frame. Yes, the stylus is much improved, but the real question now is if users will find what's essentially a "high-tech notepad" valuable. "Until devices like this emulate the feel of real pen and paper, it's a hard bargain." 

Size isn't why it's important to Samsung: "Consider the Chevy Corvette," says Matt Burns at TechCrunch: The car is "too expensive and not practical for every buyer, but it brings people into car showrooms." That's exactly what the $200 Note II does for Samsung. Yes, it's not for most buyers, and Samsung would argue that "the Galaxy S III, the Note's smaller and cheaper counterpart, is for everyone." While the Note II can be considered the phone maker's Corvette, "the Galaxy S III is the Chevy Camaro, an everyday driver." Giant phones provide the sparkle that draws consumers in.
More from The Week

ABOUT TECHBIZ
Start investing in technology companies with help from financial writers and experts who know the industry best. Learn what to look for in a technology company to make the right investment decisions.