Facebook's Graph Search is great news -- for Yahoo
The unveiling of a tool to help Facebook users find personalized results and trusted recommendations opens a door to new partnerships for the Web portal.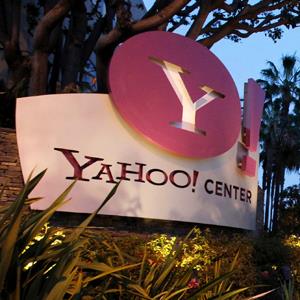 By Eric Jackson, TheStreet 
A lot of attention following Tuesday's news that Facebook (FB) would enter the search business has focused on the prominence of Microsoft's (MSFT) Bing as its backup for Web searches.  
The news gave Microsoft shares a boost, temporarily lifting the stock back above $27. (Microsoft publishes MSN Money.)
But what does the launch of Facebook's Graph Search mean for Yahoo (YHOO)? On the surface, nothing. But once you dig below the surface, it's interesting to see where Yahoo fits into these developments. 
One of the most intriguing aspects of CEO Marissa Mayer's first conference call at Yahoo back in October was her mention that Yahoo was in the unique position to be a partner to a great number of players in the mobile/Web space.
And she's right.
Yahoo already provides key data to every Apple (AAPL) iPhone. It uses Microsoft's Bing search engine to power its own searches. It used to use Google's (GOOG) search engine; Yahoo ran to Google after Microsoft made a hostile bid for the company in 2008. And Yahoo was an early partner of Facebook's Connect program.
Going mobile 
Mayer has squarely refocused the company on mobile. Yahoo revamped key mobile properties, such as Flickr and upgraded Web platforms like Mail and Homepage that deliver important traffic to the portal.
The fact that Yahoo has built great Web services makes the company an interesting partner for Apple, which has been rightly criticized for being too slow in Web services.
Yahoo has great traffic and great relationships with existing brands. It has the No. 3 website in the world, behind Google and Facebook. It shelved its patent war with Facebook a few months ago. So all this makes Yahoo an intriguing potential partner with Facebook.
The search partnership between Microsoft and Yahoo hasn't led to the kind of results that Yahoo had envisioned when then-CEO Carol Bartz made the deal in 2009. Yahoo might seek to end the partnership with Microsoft in March. If it does, the company conceivably could turn to Google as a partner, one that could monetize Yahoo's traffic much more lucratively than Microsoft can.
If Mayer could strike that kind of relationship and convince the Department of Justice that Yahoo was no longer a top search provider, since it has outsourced all its back-end search talent and technology to Microsoft, it could forge a powerful relationship with Google.
Any one of these kinds of partnerships would be a home run for Yahoo, assuming any deal that led to real results for Yahoo's shareholders had real teeth.
Decision time is near 
Mayer is right in emphasizing that Yahoo could partner with any number of companies. But can she partner with all of these companies simultaneously? Almost certainly not.
There will come a time where Mayer has to bet on one of these horses, in a big way. When she does, she will have to ride that horse -- unless, of course, one of the spurned companies comes back and tries to buy Yahoo to keep it from the clutches of a competitor.
We're coming up to a key decision point, at the end of March, when Mayer will decide Yahoo's future in search.
Journalist Kara Swisher recently said that Mayer was actively looking at ways to end the Microsoft relationship in search. That would be pretty big news, if it happens. I remember tweeting with Swisher on that possibility last summer and her thinking it would be highly unlikely. Indeed, it might still be.
There is no question, though, that Yahoo could make more money from search by teaming with Google. I think there's also a good line of reasoning to argue to the Justice Department that a partnership doesn't run afoul of antitrust concerns.

However, many observers, including Swisher and Danny Sullivan of Search Engine Land, have long argued that it would be much easier for Yahoo to simply re-up its deal with Microsoft, on better terms, if necessary.
Their reason for saying this is primarily because, after signing the 2009 deal outsourcing search to Microsoft, Yahoo can't go home again. It would be very difficult to restart a search business from scratch, which is what Mayer would be signing up for. 
Another possibility: If Yahoo backs out of its deal with Microsoft and isn't allowed to partner with Google, Yahoo may decide to partner with a company like Apple, Facebook or even Amazon (AMZN), which might be looking to beef up its search capabilities.
The problem with this is that it's still a long, tough road.
The prominence of search 
Another permutation might have been revealed through Tuesday's Facebook-Microsoft announcement. If Yahoo did decide to re-up with Bing, perhaps the best approach would be for Microsoft to outsource Bing to Yahoo and for Yahoo and Facebook to work closely on search -- Yahoo on the traditional Web side and Facebook on the Graph Search side. Maybe all three parties see this leading to results that would be superior to the status quo.
However, there would be a lot of cooks in this search kitchen. They'd all have to come to some sort of agreement on how to work together. That's always tough with multiple parties.
One thing is clear: Search can make a lot of money for these big companies or be critical in moving forward in the mobile space. Yahoo is in a unique position as a potential partner to all the big players.
More from TheStreet.com
ABOUT TECHBIZ
Start investing in technology companies with help from financial writers and experts who know the industry best. Learn what to look for in a technology company to make the right investment decisions.