Feeling better about Google's mobile transition
The search giant's profit increased by nearly 7% in the final quarter of 2012, as the company stemmed a slide in ad revenue.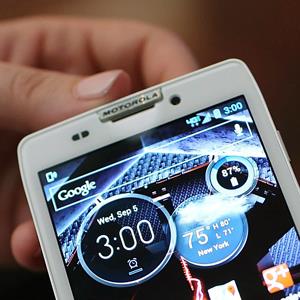 By
Suzanne McGee, The Fiscal Times
This week, technology companies take their turn in the spotlight. And for some of them -- notably former market superstar
Apple
(
AAPL
) -- that's proving to be a most uncomfortable place to be.
The technology universe offers a muddled outlook, and that may be why the
Nasdaq Composite Index
(
$COMPX
) has lagged in recent weeks as other major market indicators have either set new highs -- the
Russell 2000 Index 
(
$RUT
) -- or broken above technical barriers and into territory not seen in months -- the
Standard & Poor's 500 Index
 (
$INX
). For the year, the Nasdaq is up about 4.5%, while the S&P 500 has risen closer to 5% and the
Dow Jones Industrial Average
(
$INDU
) has climbed 5.1%.
Trying to anticipate what kind of earnings will come from the technology universe is tricky, given the very different issues affecting various parts of that world.
On the one hand, the magnitude of the decline in
Intel's
(
INTC
) earnings startled even some critics, serving as a reminder of just how gloomy the outlook is for the personal computing industry. (The semiconductor manufacturer issued a profits warning for 2013, and cautioned that its margins may take a beating.)
Advanced Micro Devices
(
AMD
) followed suit, although the magnitude of its fourth-quarter loss wasn't as great as analysts had anticipated.
Eyes on Google
And then came
Google's
(
GOOG
) results, announced Jan. 22. The bottom line of $10.59 a share, excluding some items, beat analysts' expectations of $10.42 a share. While revenue growth was an impressive 36%, it didn't measure up to what analysts had been looking for, at least once traffic acquisition costs were removed from the equation.
There are upsides that warrant a degree of optimism, though: The company announced an uptick in advertising and its average cost per click -- what advertisers fork over to Google every time you or I click on one of those buttons on a Google search return page or an ad on our Gmail accounts -- fell 6%, an improvement over the 15% slide in the third quarter. That encouraged analysts who had worried that the shift from computers to mobile devices would wallop Google's business.
"We come out of the fourth quarter feeling better about Google's mobile transition and segment growth rate going forward," JPMorgan Securities analyst Doug Anmuth said in a note to clients, cited by Reuters.
More from The Fiscal Times:
DATA PROVIDERS
Copyright © 2014 Microsoft. All rights reserved.
Fundamental company data and historical chart data provided by Morningstar Inc. Real-time index quotes and delayed quotes supplied by Morningstar Inc. Quotes delayed by up to 15 minutes, except where indicated otherwise. Fund summary, fund performance and dividend data provided by Morningstar Inc. Analyst recommendations provided by Zacks Investment Research. StockScouter data provided by Verus Analytics. IPO data provided by Hoover's Inc. Index membership data provided by Morningstar Inc.
ABOUT TECHBIZ
Start investing in technology companies with help from financial writers and experts who know the industry best. Learn what to look for in a technology company to make the right investment decisions.