Can a browser-based Spotify conquer online music?
The music-streaming juggernaut is about to offer a service letting its millions of users listen to songs via their web browsers -- directly challenging Pandora.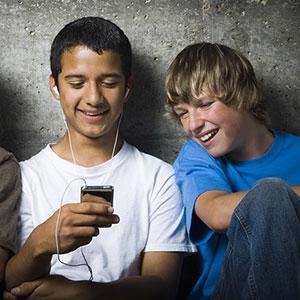 Since launching in the U.S. last year, online music-streaming service Spotify has been on a roll. While Apple's (AAPL) iTunes is the undisputed champ of online music sales, and browser-based streaming services like Pandora (P), Rdio, and MOG are also popular, Spotify has carved out an impressive niche for itself. And now, with 15 million users -- 4 million of whom pay either $5 or $10 a month -- and a popular Facebook app, Spotify, which essentially lets users search for, listen to, and share any song they want to, is reportedly preparing to launch a web-based version. 
Given its fast growth and enviable buzz, is Spotify poised to vanquish its online music rivals?
Spotify is ready to conquer the (music-streaming) world: It's been a "blockbuster" year for Spotify, but being tied to a desktop app is confining, and the app's music-discovery options are "pretty crummy," says Josh Constine at TechCrunch. The web service, if done right, should fix that. That's bad news for Rdio, with its smaller user base, and Pandora, which is already competing with Spotify's radio service. "Unshackling from the desktop and offering access to nearly every song in the world from anywhere in the world" should have "Spotify running away with the race."

Moving to the web is nice, but not game-changing: The browser-based version of Spotify will make it easier for users to play tunes online, but "it will be missing some capabilities that Spotify thinks are crucial," like apps and cached songs for offline playback, says Peter Kafka in All Things D. In fact, Spotify still expects most people to use its desktop and mobile software. This move to the browser is aimed at broadening its membership base, but Spotify isn't "counting on the browser to do a lot for them."

Forget Spotify -- watch Apple: Pandora, with "75 percent of the web radio space," has the most to lose from Spotify's move, but it has bigger worries: Apple, says Sam Gustin at TIME. The Cupertino giant is reportedly preparing to launch its own online radio, and when Apple enters your market, watch out. But while Pandora's quest to own web radio is in jeopardy, as is Spotify's new venture, "Apple's interest in web radio is a positive development for consumers." The more options, the better. And if Apple can invent the iPod, "just imagine what it could do for web radio."

More from The Week:
DATA PROVIDERS
Copyright © 2014 Microsoft. All rights reserved.
Fundamental company data and historical chart data provided by Morningstar Inc. Real-time index quotes and delayed quotes supplied by Morningstar Inc. Quotes delayed by up to 15 minutes, except where indicated otherwise. Fund summary, fund performance and dividend data provided by Morningstar Inc. Analyst recommendations provided by Zacks Investment Research. StockScouter data provided by Verus Analytics. IPO data provided by Hoover's Inc. Index membership data provided by Morningstar Inc.
ABOUT TECHBIZ
Start investing in technology companies with help from financial writers and experts who know the industry best. Learn what to look for in a technology company to make the right investment decisions.