15 most oversold Nasdaq 100 stocks
While the daily technical studies are still in correction mode, longer-term patterns suggest that the current market decline will provide good buying opportunities.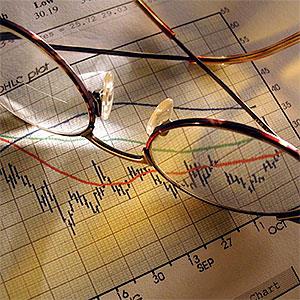 By Tom Aspray, MoneyShow.com
The global stock markets last week shook up investors, and they had the weekend to ponder whether they should be getting out of the market or be adding to their existing positions. Last Friday's review (MoneyShow) of the daily technical studies indicated that the market's correction was not yet over.
The PowerShares QQQ Trust (QQQ) did drop back to the 38.2% Fibonacci retracement support from the November lows, as well as the monthly pivot support. Volume was heavy the last three days of the week with quadruple witching on Friday.
Stock index futures are sharply lower before the opening with the Dow futures down over 100 points continuing the negative sentiment from next last week. Despite some improvement in sentiment from the Eurozone, their markets are down 1% to 2%.
The daily charts of the major averages look pretty ugly, suggesting that more time is going to be needed before the overall market can move higher. Some stocks, on the other hand, do look much better, and I continue to think that the current decline will be a buying opportunity.
From a seasonal perspective, July is a better month for stocks than June. Therefore, now is a good time to be working on your buy lists.

Click to Enlarge
The weekend starc band analysis (MoneyShow) of the Nasdaq 100 revealed that quite a few actively followed stocks showed up on the most oversold list. They are listed by their proximity to their weekly starc- band.
Oracle Corporation (ORCL) leads the list as it dropped over 10% last week. As I mentioned a week ago in my analysis (MoneyShow) of the technology sector, ORCL "looks the weakest, technically, and if its earnings disappoint again, the market may not be very forgiving." It wasn't.
The table shows that ORCL's close was just 0.2% above its weekly starc band while the PowerShares QQQ Trust (QQQ) is fourth on the list as it closed just 2.3% above its starc- band.
As I frequently mention, this does not mean these stocks still can't go lower, but they are considered to be in high-risk sell zones and lower-risk buying zones. As I examine each of the stocks on the list, I focus on those where the OBV did confirm the previous highs and where the charts indicate that they are getting close to important chart or retracement support. I will be looking to buy three stocks on the list, while one still looks more vulnerable.

Click to Enlarge
Chart Analysis: Biogen Idec Inc. (BIIB) is a $437.2 billion biotechnology company that concentrates on therapies to treat neurodegenerative and autoimmune diseases. The weekly chart shows two excellent examples of how well John Person's (Personsplanet.com) doji buy and sell signals can work.
In the week ending January 18, 2013, BIIB formed a doji with a high of $144.10 so the following week's close at $146.20 triggered an HCD buy signal. 
BIIB rose to a high of $242.64 by the end of May for a gain of 66%.That week it also formed a doji and an LCD sell signal was triggered the following week.
BIIB has exceeded the 38.2% Fibonacci support at $201.20 with next weekly chart support in the $192-$194 area.
The 50% support level is at $188.36 with the trend line support, line a, in the $186 area.
The relative performance did confirm the recent highs but has now dropped below its WMA.
The RS line has good support at line b, which was the breakout level.
The on-balance volume (OBV) also confirmed the May highs but has declined over the past three weeks as volume has increased.
The OBV is still above its WMA but the daily OBV (not shown) is negative.
There is initial resistance now a $204 and then at $211.
Sigma-Aldrich Corp. (SIAL) is a $9.71 billion specialty chemical company that serves the life science and technology sectors. It has a current yield of 1.1%.
SIAL had a May high of $85.91with a low last week of $79.86, which was a correction of just over 7%.
The former resistance, line d, which is now support, has now been tested.
For July there is monthly pivot support at $78.97 with the weekly uptrend, line e, at $76.37.
The relative performance broke its downtrend, line f, last month and has turned up from its WMA
The OBV broke its major downtrend, line g, in April and did confirm the recent highs.
The OBV is declining but is well above its WMA and support at line h.
There is initial resistance now at $81.50 to $82.70.

Click to Enlarge
Costco Wholesale Corp. (COST) peaked at $115.77 and last week closed below the past six week lows. It has a current yield of 1.10%.
The 20-day EMA is now at $107.20 with monthly pivot support in the $106.50 area.
There is also support from the late December highs (line a) at $106.
There is further chart support in the $103 area with the uptrend at $99.
The relative performance is holding above its WMA but needs to move through resistance at line b, to signal that it is outperforming the S&P 500.
The weekly OBV broke through its strong resistance, line d, in May and is holding up well.
The daily studies are trying to bottom out with initial resistance now at $110.54 and then at $112.59.


Qualcomm, Inc. (QCOM) is considered a leader in the movement to mobile devices but the weekly chart shows that the uptrend, line e, was broken in April. It has a current yield of 2.30%.
The converging support in the $59.60-$59.80 area is now being tested (lines f and g).
The major 38.2% Fibonacci support is now at $54.51.
The relative performance violated long-term weekly support, line h, in April which is a negative sign.
The RS line is in a downtrend and is below its declining WMA.
The weekly OBV has dropped further below its previous lows and it WMA.
The daily technical studies (not shown) are negative and volume was heavy on Friday's decline.
There is first resistance at $62.80 with further at $63.61 to $64.88.
What it Means: Of the three stocks, Qualcomm looks the most vulnerable from a technical perspective. The two stocks that look the best are Sigma-Aldrich and Costco,  but both can still see some further weakness over the near term.
Biotechnology still looks to be one of the strongest health care industry groups and should be part of all portfolios, so I will be watching Biogen.
How to Profit: For Sigma-Aldrich, go 50% long at $78.88 and 50% long at $77.16, with a stop at $73.27 (risk of approx. 6%).
For Costco, go 50% long at $106.78 and 50% long at $104.46, with a stop at $99.76 (risk of approx. 5.5%).
More from The MoneyShow
DATA PROVIDERS
Copyright © 2014 Microsoft. All rights reserved.
Fundamental company data and historical chart data provided by Morningstar Inc. Real-time index quotes and delayed quotes supplied by Morningstar Inc. Quotes delayed by up to 15 minutes, except where indicated otherwise. Fund summary, fund performance and dividend data provided by Morningstar Inc. Analyst recommendations provided by Zacks Investment Research. StockScouter data provided by Verus Analytics. IPO data provided by Hoover's Inc. Index membership data provided by Morningstar Inc.
ABOUT
Top Stocks provides analysis about the most noteworthy stocks in the market each day, combining some of the best content from around the MSN Money site and the rest of the Web.
Contributors include professional investors and journalists affiliated with MSN Money.
Follow us on Twitter @topstocksmsn.