China's credit crunch a warning for investors
Beijing may be facing a banking crisis, but it has the cash and the clout to take decisive action.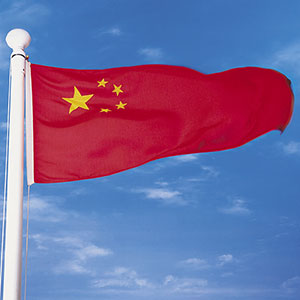 By
Suzanne McGee
Welcome back to 2008. No, not here in the U.S., but in China, where a banking crisis appears to still be brewing, in spite of the fact that short-term interest rates have backed away from the record levels they hit on Thursday. For one brief moment, China's ultra-short term lending rate -- the Chinese version of LIBOR -- spiked to a mind-boggling 28%. (After spending most of Thursday hovering at around 11% or 12%, it settled back down to 8.49%.) 
One measure of how dramatic the events of last week were: The Bank of China, one of the country's largest financial institutions, had to declare publicly that it hadn't defaulted on a loan.

While it may feel as if this is Lehman Brothers all over again, that's not really the case. China's government has the cash and the clout to ensure that a liquidity crunch doesn't demolish the country's entire financial infrastructure. If anything, the current crisis has been provoked by the central bank as a kind of melodramatic wake-up call to the financial institutions it oversees, as a reminder of what is amiss in China's financial system and in particular the infamous shadow banking system, which has become as powerful a force there in recent years as it was in the United States before our own financial crisis.

At its heart, the problem seems to be that the evolution of China's financial system hasn't kept pace with that of its role in the global economy. That has been complicated by the central role of the government in handling the economy and monetary policy, which is far more hands on than in North America or Europe. For instance, only four years ago the Chinese government was prodding banks into lending to local governments to fund big infrastructure products, some of which would never have passed muster with a credit committee on their merits. 
There is the fact that China's central bankers have chosen to encourage the development of the money market, as an open alternative to the former approach in which the People's Bank of China simply told banks how much they could lend and on what terms. That has fueled the explosion in the repo market (in which banks use government bonds as security for ultra-short term loans) from a mere 11 trillion RMB six years ago to 136 trillion RMB by 2012.
Then there is the role of the retail investment community in China -- a group that, some suggest, views an investment that they hold for more than 90 days as a long-term play. Little wonder, then, that these investors have flocked to a wave of new wealth management products, sold by banks and offering above-market yields. Now the banks that marketed those products are scrambling to find the cash to meet quarter-end repayments -- and finding it tough.
Is the central bank trying to tell lenders -- in a particularly heavy-handed manner -- that they have been engaging in excessively risky lending? Fitch Ratings, which has chronicled the evolution of these products, warned that some financial institutions may be unable to pay back "in full and on time" the estimated $245 billion of these products coming due before the end of June. That may just be part of the problems: Across the board, China's banks have become increasingly reliant on short-term funding to meet long-term obligations, a mismatch that becomes unmanageable when interest rates spike as they did earlier this week.
China's monetary policymakers clearly opted to engineer their own crisis rather than wait for the markets to self-destruct on their own timetable. For days leading up to the near-paralysis of the markets on Thursday, they had rejected the pleas by banks to inject cash into the financial system. When they did eventually act -- or at least, that's the word on the street in Beijing and Shanghai -- it wasn't openly, via an announcement, but in a person-to-person communication, offering targeted cash infusions into some of the biggest Chinese institutions. That proved just enough to ward off catastrophe, but still leaves those short-term lending rates at roughly double their usual levels. In other words, it's still enough to wreak havoc on those lenders that the government would like to see out of business or to which it wants to teach a memorable lesson.
What Chinese central bankers appear to be doing is teaching the financial institutions they oversee the hard way what it means to be part of a sustainable financial system. It's tough love, as if a parent allowed their toddler to burn himself on the stove once or twice to teach him that it's dangerous rather than simply telling him not to touch.
The ramifications for the rest of us? Well, the drama isn't over. As the end of the month approaches, the need for short-term cash on the part of China's financial institutions is likely to grow, and the central bankers, playing hardball, may not be willing to ante up. At the very least, the uncertainty will create turmoil not only in Chinese credit markets but also for stocks: Already down several percentage points last week, the odds are that they are likely to fall still further.
Combined with the freefall in Brazil's markets in response to that country's own economic decline as well as a wave of protests in the country, it may be time (if you haven't done so already) to scale back your involvement in emerging markets on a broad basis, or to look for a way to play some of the pockets of relative growth in that arena, such as the Philippines, via an ETF. Assets have been fleeing the asset class for several weeks, and the news from China suggests that is only likely to continue, and that you'll have a chance down the road to jump back in at much, much lower prices.
Suzanne McGee is a columnist at The Fiscal Times. Subscribe to The Fiscal Times' FREE newsletter.

More from The Fiscal Times

We Americans already regret becoming so dependent on China, not only to provide our consumer goods, but also to prop up our dollar by buying Treasury bonds.
What Suzanne McGee doesn't understand is that new China Premier Li Kejiang leans towards the free market approach.  So far, he hasn't stopped the government intervention completely, but he has cut it back a lot.  For the most part, China's out of balance financial sector is being allowed to rebalance, albeit painfully. 
This is the kind of pain that the U.S. refused to face after the 2008 crash, leaving us with endless stimuli that further worsen our economic imbalances.
Widespread and lasting prosperity is not possible without economic balance.  Thus, the only way that the U.S. is going to avoid falling well behind China in terms of economic prosperity is if Mr. Li takes his eye off the ball, or if the rest of the Politburo prevents him from implementing further free market reforms.
I expect Mr. Li to let the yuan rise a lot vs. the dollar in the near future.  The increased purchasing power will make the lives of 260 million migrant workers better.  However, Chinese goods will be far fewer and more expensive here in the U.S.
The fact that long term Treasury yields are rising steadily in the face of our Fed's QE makes me suspect that China is among those no longer buying U.S. debt in large amounts.
American bond investors are saying the Fed owns too much U.S. debt (14% of the National Debt) and that they want higher Treasury yields.  Well, interest rates like 4.5% for the 10 year bond would be too high for the U.S. government, given the $16 trillion National Debt.  And yet, that is where the bond market seems to be headed.  The Fed could buy up the bonds in huge quantities, but the dollar would crash in world markets.

The report missed the whole reason the crisis is happening. Chinese banks were illegaling loaning trillions of yuan in the shadow banking system (mostly a CIA attempt to under mine the Chinese economy thru asset inflation) and flooding the Chinese markets with tons of extra cash (sound like the banking crisis here?)
The Chinese government is reminding it's bankers just who is really in charge. Several banking officals will be arrested soon and executed as an example.
There is nothing wrong with the Chinese economy once China gets the crooks under control. Unlike here in the USA where the crooks Geithner (tax evader now head of the IRS) are running the show.

Maddog YOU HIT THE NAIL ON THE HEAD !!!!!!!!!!!!!! That's what i see in their markets ! What Ben has done is just what you said ! The Communist Chinese are no longer buying like Ben wants ! And now Ben is backed into a corner with his HARVARD Thumb up his A$$...He has no clue how to shut it off ! And Obama should have fired him 3-4 yrs ago. The next one better take a hard line on Banks with the too big to fail mantra on wall street! Ben should have stopped at QE! 1 ....
"I expect Mr. Li to let the yuan rise a lot vs. the dollar in the near future.  The increased purchasing power will make the lives of 260 million migrant workers better.  However, Chinese goods will be far fewer and more expensive here in the U.S."
Your whole post is Reality, Woof... you absolutely get it, thank you! This particular excerpt is correct to a fault and the mantra of the sub-economy and counter-cyclical culture. You put a spotlight on the road to economic balance, only correctly configured vehicles can thrive on it. You can't hedge water without damming yourself because a box is also a grave. Tricky... but worth the effort if you get it.
We are very far out there in the wrong direction.
Yesterday morning, the opening bell losses were people shifting out of weak stock positions in their 401k. THEN Wall St started selling off from the People's Bk of China issues. As the Dow was headed for a 250 point loss, Bernanke issued MORE fiat money that was infused directly to stem losses that CONTINUED to happen. The closing bell brought the SELL orders from 401k accounts again and the money we owe the Fed was- poorly spent.
We don't seem to get it. We can't PRINT economy, and we don't have one if more than half of us are un or under employed and the other half don't do work that builds us up. The Obama Agenda is NOT helping, it's hurting us into Oblivion. Why didn't we listen to Paul Volcker? RAISE THE RATES, SCREW THE BOND WORLD AND ABOLISH INCORPORATION. It looks mighty obvious that Intellectual Stupidity is rampant (smart people who don't know crap) while we experiment with our very existence. People will continue to sell out of stocks. Ben cannot print enough replacement to outrun the effect. So WHY ARE WE LETTING HIM TRY?
A WAR destroys us all. Wars always come when commonsense gets suppressed for too long.
Getting a CLUE wakes us up to Reality, but is there still time to FIX all the damage you have done? I don't know. I'd rather try than die in a war over fake money. How about you?
CRASH THE MARKETS. RAISE THE RATES. GET REALITY OFF THE SIDELINES AND IT OUT THE STARTING GATE. 
Are you sure you want to delete this comment?
DATA PROVIDERS
Copyright © 2014 Microsoft. All rights reserved.
Fundamental company data and historical chart data provided by Morningstar Inc. Real-time index quotes and delayed quotes supplied by Morningstar Inc. Quotes delayed by up to 15 minutes, except where indicated otherwise. Fund summary, fund performance and dividend data provided by Morningstar Inc. Analyst recommendations provided by Zacks Investment Research. StockScouter data provided by Verus Analytics. IPO data provided by Hoover's Inc. Index membership data provided by Morningstar Inc.
ABOUT
Top Stocks provides analysis about the most noteworthy stocks in the market each day, combining some of the best content from around the MSN Money site and the rest of the Web.
Contributors include professional investors and journalists affiliated with MSN Money.
Follow us on Twitter @topstocksmsn.