If you're hungry for value, try a Lynch-Buffett combo
Use one legendary investor's chart tool to analyze the other's portfolio.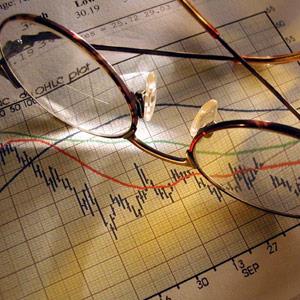 If you are looking for safe stocks that are relatively undervalued, the place to start is Warren Buffett's portfolio. As the best investor ever, none of Buffett's holdings has suffered a permanent loss. If we buy relatively undervalued stocks that Buffett already owns, the chance of losing money over the long term should be small.
GuruFocus hosts many valuation tools, including Peter Lynch charts (
GuruFocus)
, a very useful tool that can tell you clearly if a stock is undervalued and whether it is a good time to buy. 
This tool, used by the great investor Lynch, charts a company's stock price against its earnings line; if the stock price is dramatically lower than the earnings line, it is usually a good time to buy. 
Berkshire Hathaway
(
BRK.A,
BRK.B
) currently owns 41 stocks worth $85 billion. Not all the 41 stocks were bought by Buffett himself, but we are pretty sure that the top seven were. They are discussed below:
Wells Fargo
 (
WFC)
:
From 2003 to 2007 the price and Peter Lynch earnings line (price at P/E=15) almost overlapped. After the financial crisis the stock has traded at a lower price-to-earnings ratio (P/E), although the trend follows the earnings growth. Compared with historical valuation, Wells Fargo appears to be about 25% undervalued.
This is confirmed by the recent purchase of Wells Fargo by Buffett. He bought another 18 million shares at $35.60 each, which made Wells Fargo the largest holding in Berkshire's portfolio. Berkshire now owns 459 million shares, for a $5.5 billion profit.
Coca-Cola
(
KO
):
Historically traded at higher P/E. Currently is about the median P/E of the last 10 years. Based on the Peter Lynch chart below, one wouldn't have had a good opportunity to buy Coke stocks over the past 20 years.
Evidently, Buffett hasn't made any changes to his Coke shares for many years. His last purchase was in 1988.
IBM
(
IBM
):
Historically IBM stock prices fluctuated around the Peter Lynch earnings line. If it was above that (1999 to 2006), the stock did poorly in the following years. If the prices were below the earnings line, it did well (2009 to 2011).
IBM appears to be fair valued at this point. Buffett bought most of his IBM shares in 2011, when their value was similar to where it is now. The current stock price should still be acceptable to him as he was still buying IBM last quarter. His average cost is about $172 a share. He is sitting on 18% profit with these shares.
American Express
 (
AXP
):
American Express is now trading at all-time high. It is also about 30% above its earnings line. Buffett hasn't traded this stock for a long time. 
Procter & Gamble
 (
PG
):
Historically PG is traded at higher than Peter Lynch earnings line. Currently it is about 10% higher. This is lower than the historical average. Buffett has been selling P&G over the past years. 
Wal-Mart Stores
(
WMT
):
WMT appears to be fair valued as the stock price almost overlaps with the Peter Lynch earnings line. Buffett bought more Wal-Mart shares during the past six months. His cost average is about $55 a share. 
US Bank
(
USB
):
Like Wells Fargo, the USB stock price has followed the Peter Lynch earnings line very closely. It appears to be about 20% undervalued currently. This is confirmed by the recent addition of USB stocks. Over the last quarter Berkshire bought more at about $33.6 a share. Currently the stock is traded at around $35. Berkshire owns 61 million shares, with an average cost of about $27 a share.
Conclusion:
We have applied Peter Lynch's valuation technique to Buffett's top seven holdings. Among them, Wells Fargo appears to be the most undervalued. It is also the stock that Buffett bought the most over the last quarter. IBM, Wal-Mart, and USB are fair valued, and Buffett added to these positions, too, in the first quarter of 2013.
Coca-Cola, American Express, and P&G are overvalued, according to the Peter Lynch chart. Buffett did not buy any of them lately, and he is selling P&G.
We do not know how Buffett made his purchase decisions, but Peter Lynch's charts would seem to work well for him. He is buying only the stocks that are undervalued as measured by the Peter Lynch chart and not the others. 
Maybe we shouldn't be surprised. Both Warren Buffett and Peter Lynch are among the greatest investors. They may well think alike.
More from GuruFocus
DATA PROVIDERS
Copyright © 2014 Microsoft. All rights reserved.
Fundamental company data and historical chart data provided by Morningstar Inc. Real-time index quotes and delayed quotes supplied by Morningstar Inc. Quotes delayed by up to 15 minutes, except where indicated otherwise. Fund summary, fund performance and dividend data provided by Morningstar Inc. Analyst recommendations provided by Zacks Investment Research. StockScouter data provided by Verus Analytics. IPO data provided by Hoover's Inc. Index membership data provided by Morningstar Inc.
ABOUT
Top Stocks provides analysis about the most noteworthy stocks in the market each day, combining some of the best content from around the MSN Money site and the rest of the Web.
Contributors include professional investors and journalists affiliated with MSN Money.
Follow us on Twitter @topstocksmsn.