Taking stem cell therapies to heart
New applications may help the body repair and regenerate itself after a heart attack or angina incident.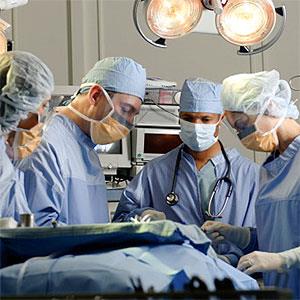 The controversy over stem cell research has been mostly contained to the use of embryonic stem cells, while application of adult stem cells has proceeded without much opposition. While embryonic stem cells have the potential for solving problems related to low regenerative capacity tissue, such as liver cells, adult stem cells-- especially those harvested from common sources like bone marrow-- are being found to be of use in some potentially disruptive treatments.
More than 200,000 people annually survive STEMIs -– ST segment myocardial infarctions -– which are heart attacks of a severe nature caused by blood clots that cut off the flow of blood to a portion of the heart causing tissue death. These survivors do so at great impairment as the STEMI creates post-incident distortions of the heart muscle, called remodeling, which results in lower left ventricular ejection fraction (LVEF) -– the percentage of blood pumped by the left ventricle.
This is a major source of medical costs each year -- anywhere from $30,000 to $80,000 per patient annually. That number rises significantly if LVEF drops below 40%. Current long-term treatment includes blood thinners, like Pfizer's (PFE) Inspra (Eplerenone), which do nothing to assist in the healing of the heart itself, but allow it to work less strenuously by lowering blood pressure.
With stem cells the potential exists to deliver them to the affected area of the heart shortly after the STEMI and arrest the remodeling and weakening of the left ventricle. NeoStem (NBS) has a bone marrow cell (BMC) treatment, AMR-001, that has entered Phase II clinical testing in which it looks to have solved the problem, pairing the stem cells with the right market to bring the treatment to the damaged portion of the heart.
CD34+ stem cells from bone marrow constitute a common treatment for cancer patients post chemotherapy to promote blood vessel growth to areas of poor blood flow, ischemia. AMR-001 is a concentration of a patient's own CD34+ stem cells, harvested after the STEMI, which are co-expressed with CXCR4+ cells. This pair is more likely to home in on the chemical signal being produced at the ischemic tissue and therefore more effective at beginning the healing cycle.
The result is a far stronger post-STEMI heart muscle, displaying an increased LVEF. The Phase I trial determined the threshold dosage -– resulting in a 6 month improvement in LVEF of 9.4% on average -– while Phase II will focus on change in perfusion -– heart blood volume during exercise –- post-treatment and refine the understanding of the healing of the tissue.
While NeoStem is focused on treating the post-STEMI patient, Baxter (BAX) is looking at the CD34+ stem cells to induce accelerated blood vessel growth for those suffering from chest pains and refractory angina. Its treatment has resulted in patients seeing strong improvement in their ability to exert themselves while reducing the risk of an angina incident. It's treatment entered Phase III clinical trials in 2012.
NeoStem is even more interesting in that it owns a revenue-generating subsidiary, Progenitor Cell Therapy, which both improves the firm's cash flow as well as drives down trial costs by having in-house cell therapy production. Moreover, last year Baxter chose PCT as the provider for its cell therapy; so the farther Baxter's CD34+ therapy moves along the better PCT's prospects are.    Because of this, NeoStem's ownership of PCT and its extensive patent portfolio easily justify its current valuation. The firm has $12 million in the bank thanks to a sale of its interest in Suzhou Eyre Pharmaceutical Co. and no debt.
The promise of stem cell therapy derives from pushing medicine away from coping with existing damage through medications that only induce other problems and towards enhancing the body's own ability to repair and regenerate itself. Heart disease, congestive heart failure, and post heart attack treatments are an enormous recurring cost for the patient and the medical insurance industry as a whole. Treatments like these have such a strong value proposition because they strike at the root of the problem, thereby lessening the need for long-term maintenance costs and vastly improving quality of life. And that is something that should brook no controversy at all.
MSN Money on Twitter and Facebook
Like us on Facebook: MSN Money and Top Stocks
Follow us on Twitter: @msn_money and @topstocksmsn
DATA PROVIDERS
Copyright © 2014 Microsoft. All rights reserved.
Fundamental company data and historical chart data provided by Morningstar Inc. Real-time index quotes and delayed quotes supplied by Morningstar Inc. Quotes delayed by up to 15 minutes, except where indicated otherwise. Fund summary, fund performance and dividend data provided by Morningstar Inc. Analyst recommendations provided by Zacks Investment Research. StockScouter data provided by Verus Analytics. IPO data provided by Hoover's Inc. Index membership data provided by Morningstar Inc.
ABOUT
Top Stocks provides analysis about the most noteworthy stocks in the market each day, combining some of the best content from around the MSN Money site and the rest of the Web.
Contributors include professional investors and journalists affiliated with MSN Money.
Follow us on Twitter @topstocksmsn.