The future looks sweet for stevia
It's 'natural' and works well in blends, and is set to outpace other sugar substitutes in a market with strong growth drivers.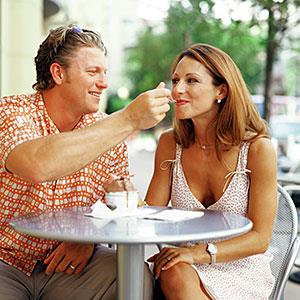 According to a new report by MarketsandMarkets, the alternative sweetener market is due to grow into a $13.7 billion industry by 2018 -- a compound annual growth rate of 4.5% over the $10.5 billion in revenue booked in 2012. 
With the growing epidemic of diabetes and other diseases caused by a high-sugar diet, consumers are more than ever looking for sugar substitutes without the stigma associated with aspartame or saccharin.  
Since the approval for stevia's use by the European Union in 201, the market has grown considerably and will continue to do so at a rapid rate. 
Coca-Cola (KO) just introduced a reformulated Sprite in the U.K. after test-marketing it in Australia for a few years. 
Sales of stevia-based products increased to $130 million in 2012 and Zenith International is forecasting $1 billion in stevia extract sales by 2015. 
Since it is a plant-derived sweetener, the stevia marketing angle is a no-brainer as consumers become more conscious and selective about the quality of their food. 
I see this as a major trend in consumer staples, not just in food but also in medicine and health care. This creates a great opportunity -- but also makes its production trickier as quality control has always been an issue. This is why both Coca-Cola and Pepsico (PEP) have worked to produce brands that improve the consistency of the final product. Coke's Truvia did $92 million in sales in 2012 so the market for a more consistent, less bitter stevia is definitely there.
What we will see in the near term is stevia being used, like with the reformulated Sprite and Pepsi Next, is stevia replacing some of the sugar – 30% in those two formulations – reducing calories and the use of high-fructose corn syrup.  What will truly make the stevia market soar, however, is the research into both novel production methods and taste profile to yield a product that can minimize the costs and improve the flavor of the end-product. 
Stevia Corp (OTCOTHER: STEV) recently announced passing the $3 million mark in revenue from this year's Vietnamese harvest.  This is the company's first harvest and puts it on a path to sustainability. It is involved with building a strong agricultural infrastructure to grow stevia in Vietnam, which is welcomed locally there as a high value-added commodity export. Areas of Vietnam and Cambodia are perfect for heavy agricultural stevia production due to the ability to harvest year-round. Stevia Corp. has 100 hectares in production in Northern Vietnam, which it is using as a model to build a vertically integrated supply of stevia leaf.
On the other hand, Stevia First Corp. (OTCOTHER: STVF) is casting a wider, and potentially far more profitable net by first working out a method for growing stevia in California. More than 90% of all stevia leaf is currently grown in China. The company is also working with Seed Dynamics to pelletize the seed to create a system for direct seeding, which is not yet possible on a commercial scale due to the lightness of the stevia seed. The leaf that the California central valley plots will produce in the current pilot study will be used to research growing methods and their impact on the production of steviol glycosides.
But most important is the company's licensing of a patented fermentation process by which simple sugars like dextrose are biologically converted to Reb-A and other important steviol glycosides, thereby taking plant growth mostly out of the production process. This will radically drop production costs if successfully commercialized. The privately held Swiss company Evolva also has a fermentation process that it is developing. Cargill, and by proxy Coca-Cola, have recently announced they will invest $5.3 million in the company. 
These companies are small but have the potential to produce outsized growth in a market that is just beginning to hit its stride. This is a wide open field and a unique time. Stevia could take up a significant share of the alternative sweetener market.  
I like Stevia First's opportunity to provide a real market disruption with its fermentation process and as a potential M&A target by Pepsi to counter the Coke-Cargill-Evolva collaboration. Stevia Corp, in the short term, will help fill a market badly in need of a new, cheap supply. Either way, Coke and Pepsi have embraced stevia and will push it as a means to revive growth in the U.S. and Europe. 
DATA PROVIDERS
Copyright © 2014 Microsoft. All rights reserved.
Fundamental company data and historical chart data provided by Morningstar Inc. Real-time index quotes and delayed quotes supplied by Morningstar Inc. Quotes delayed by up to 15 minutes, except where indicated otherwise. Fund summary, fund performance and dividend data provided by Morningstar Inc. Analyst recommendations provided by Zacks Investment Research. StockScouter data provided by Verus Analytics. IPO data provided by Hoover's Inc. Index membership data provided by Morningstar Inc.
ABOUT
Top Stocks provides analysis about the most noteworthy stocks in the market each day, combining some of the best content from around the MSN Money site and the rest of the Web.
Contributors include professional investors and journalists affiliated with MSN Money.
Follow us on Twitter @topstocksmsn.