People's Bank won't ease liquidity squeeze
China's central bank gives the markets something else to worry about.
And now we can worry about China and its central bank.
A day after the U.S. Federal Reserve sent the U.S. markets into a tailspin -- the Standard & Poor's 500 ($INX) fell another 2.5% Thursday, -- it's the turn of the People's Bank to  ratchet up worry in the global financial markets.
The rate that's causing all the worry is the interbank lending rate, the rate that banks charge each other to make really short-term loans to each other, in order to manage liquidity. The seven-day repo rate, an interbank benchmark for funding costs, reached a record high of 12% on Wednesday, the highest level since 2006, according to Bloomberg and then shot up to 25%, intraday, on Thursday.
The high short-term rates are a reflection of a severe liquidity squeeze in China caused, in part, by reduced cash flows into China in the light of the attractions of a stronger U.S. dollar and rising U.S. interest rates.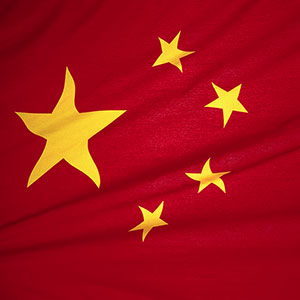 In liquidity crisis like this, a country's central bank usually sends more money into the financial system so that banks have more to lend to each other. But so far the People's Bank has refused to inject more than token amounts into the financial system. The central bank added 50 billion yuan ($8.2 billion) to the financial system on Wednesday, for example, to a single bank at a seven-day rate of 5.4%.
The central bank's reluctance to move more aggressively to add liquidity is part of an effort to rein in lending in China -- not lending by the official banking system but by a shadow banking system that includes letters of credit, leasing, loans from non-banks, and other informal sources. Credit grew by 52% in the first five months of 2013 from the same period in 2012. Much of that -- an estimated two-thirds of credit growth -- is coming from the shadow banking system. That rate of lending is a problem, in that it adds so much money to the economy that it increases inflation and, because when lending grows at that kind of rate, the odds are an increased percentage of loans will go bad.
By definition the central bank has minimal control over shadow lending, since the lenders in this parallel system aren't regulated by the central bank. One solution, the one the People's Bank is pursuing right now, apparently, is to shrink liquidity in general so that shadow lenders will have less access to cash.
That does have the effect of cutting official bank lending too -- and that has the potential to reduce economic growth in China.
Right now, the People's Bank seems willing to take that risk.
But it's pretty clear that investors aren't willing to follow.

Full disclosure: I don't own shares of any of the companies mentioned in this post in my personal portfolio. When in 2010 I started the mutual fund I manage, Jubak Global Equity Fund, I liquidated all my individual stock holdings and put the money into the fund. The fund did not own shares of any stock mentioned in this post as of the end of March. For a full list of the stocks in the fund as of the end of March see the fund's portfolio.
MSN Money on Twitter and Facebook
Like us on Facebook: MSN Money and Top Stocks
Follow us on Twitter: @msn_money and @topstocksmsn

First note, in the last meeting, Uncle Ben indicated that the FED would be rolling over it's current balance sheets, not selling them. Back to China, regardless of the crazy moves by our FEDS and the Japanese FEDS, what China is doing has to be far worst. China's banking system is Literally, Out of Control. The only thing worst than China's banking system is the massive Derivatives still sitting on Big Banks balance sheets. Eventually those derivatives will come home to roost, again.


This is going to get real dicey if China decides that it doesn't really care what the US FED wants and is going to do what's best for China even if it means everything that the US FED has been planning goes flop. Wouldn't it be amusing if interest rates take off, stocks other then those that are inverse to rates go poof and the FED's left holding $3.4 trillion in US paper that they have to sell at huge rate increases which sinks the US economy further. Oops, we did it again.
Are you sure you want to delete this comment?
DATA PROVIDERS
Copyright © 2014 Microsoft. All rights reserved.
Fundamental company data and historical chart data provided by Morningstar Inc. Real-time index quotes and delayed quotes supplied by Morningstar Inc. Quotes delayed by up to 15 minutes, except where indicated otherwise. Fund summary, fund performance and dividend data provided by Morningstar Inc. Analyst recommendations provided by Zacks Investment Research. StockScouter data provided by Verus Analytics. IPO data provided by Hoover's Inc. Index membership data provided by Morningstar Inc.
ABOUT
Top Stocks provides analysis about the most noteworthy stocks in the market each day, combining some of the best content from around the MSN Money site and the rest of the Web.
Contributors include professional investors and journalists affiliated with MSN Money.
Follow us on Twitter @topstocksmsn.