Why Apple can't be forgiven for iOS 7
The company's hubris and hypocrisy get in the way of appreciating its attempts to improve its mobile operating system.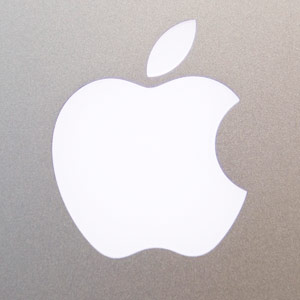 Apple's (AAPL) senior vice president of marketing, Phil Schiller, made an off-color remark about the company's innovation capabilities during the keynote presentation at this week's WWDC conference.
 
It also came immediately after numerous live bloggers commented how the future Mac Pro strongly resembles a cross between a Braun coffee maker and a Dyson vacuum cleaner. Sleek, yes. Pleasing to the eye, yes. Innovative? Well, it's an interesting design for a computer.
 
Schiller may have been referring specifically to the overhaul that's been long overdue for Apple's workstation line, but his comment epitomizes the defensive and self-righteous hubris that has engulfed the company since Steve Jobs was at the helm. Who exactly was the SVP talking to? Why did he feel the need to be antagonistic after showing off a desktop computer with a cylindrical form factor? Honestly, nobody is saying that Apple can't innovate anymore. The term has just been tossed around so often and with so much abandon that it's lost all meaning within the city limits of Cupertino.
 
Many people would regard Schiller's remark as the most important pullquote for the entire conference, and with good reason: It took on a whole new level of irony a few moments later, when Apple showed off iOS 7.
 
Anyone who's picked up an Android (GOOG) or a Windows (MSFT) phone in recent years can see how much iOS 7 is "influenced" by its competitors' features. The lockscreen, the swipeable emails, the settings-heavy control center, the music player UI, the messenger layout, the tabs in Safari, the multitasking cards -- all have strong similarities to existing Android and Windows Phone features. Many analysts have already compared iOS 7's newly designed features to those that have long existed in competing platforms in side-by-side screenshots, and the "influence" is irrefutable.
 
And if this wasn't Apple, there wouldn't be an issue.
 
Apple has gone on the legal offensive and attacked any company that implemented a feature that bore a slight resemblance to something it's done -- whether Apple thought of it first or not. Whether it was multitouch displays, a swipeable lockscreen, or a rubberbanding effect when scrolling to the top, Apple's legal team is probably the most overworked department within the company.
 
So it's hard to let these lifted features slide. Any other developer would be commended for finally stepping up to the plate and delivering an updated OS that users have been clamoring for, even if much of the functionality seemed pretty familiar. But when Apple, for years, has planted its flag in settled territory and fought everyone else that neared the border, it's difficult to ignore the hypocrisy.
 
But there's something else about Schiller's remark.
 
The updates made in iOS 7 are, to use the term again, long overdue. Largely unchanged since its 2007 debut, the iOS interface absolutely needed an overhaul. The platform's icon grid and skeuomorphic-heavy design looked dated more than a few years ago, and while Apple's top brass remained steadfast in refusing to update its look and feel -- almost to the degree that caused BlackBerry (BBRY) to sink to its current level -- its competitors scrambled like hell to refine their platforms into something, well, innovative.
 
And no one else more than Android stepped up to the task. The evolution in design that Google has orchestrated since Android's debut is nothing short of extraordinary. Constant revision and refinement have turned a rudimentary mobile OS from 2008 into a powerful platform with a clean interface and widespread support today. All this while Apple stood firmly in place and refused to change pop-up notifications and calendar apps with stitched leather. (It's probably why iOS 7 has a distinct Android feel.)
 
So while nobody is really saying Apple can't innovate anymore, few can deny that it has been out-innovated by Google in recent years.
 
Unfortunately, this last-minute push to update iOS is pretty evident in its design. Lifted features aside, there's just something "off" about the way it looks. The pastel color scheme on the homescreen looks like a grid of Easter M&Ms. The cluttered and minimalistic Control Center looks as if it's a wireframe design of what Control Center is supposed to be. The universal symbol for cell phone reception has been replaced by a decidedly nonintuitive series of dots. And while the first six versions of iOS may have looked dated, there was undeniable uniformity between all the apps and tools. Looking through screenshots of the seventh version, that uniformity appears to be slightly broken.
 
And the gradients. Good Lord, the gradients.
 
Cupertino waited far too long to make changes to its mobile platform, and when it finally did, the results look like a last-minute term paper. The ideas are there, the intent is clear, but the execution doesn't quite make it. Had Apple made design changes throughout the run of iOS, we'd be looking at a perfectly polished iOS 7. But it's simply not there yet.

Nobody is saying Apple can't innovate. It's just really frustrating when it doesn't.

Toliet paper over, toliet paper under.    Monkey see, Monkey do.     Does it really matter.   Pick up what ever you want and use it.         
This "I'm better than you" has always been an Apple marketing idea, why Samsung could make fun of Apple fan boys so easily in their ads.   And it's an image they must maintain because they want to charge a premium what's JUST A PHONE!

In the face of all the media coverage merely parroting the company position of "updated modern, exciting superior graphics" it's good to see a column that actually examines the new graphics critically.

The new graphics are alternately, ludicrously luscious (icons, background), and jarringly sparse (white screen info pages). The clash between the two adds to the disjointed feel.

Back to the graphic design studio Apple.



Your review of iOS7 was far too kind.
For the first time in over a quarter century (happy Apple customer since the mid-80s), after DLing iOS7, I'm not just unhappy with Apple, I'm downright pissed off
I may be thought of as strange, but I've been so content with my iPhones that I've NEVER looked at another phone & I ignore the ads for other phones. I do not see WHY Apple felt the need to emulate Google, Android, whatever -- especially since it is so butt-ugly, flat and dull.
Up through iOS6 it all looked great, I knew what every control or icon looked like and I could rely upon my iPhone for all I needed it to do -- now with everything so radically & visually changed, I must deal with a learning curve that so pisses me off I'm now rethinking my desire to buy a NEW Mac, NEW iPad and a NEW iPhone -- I'm just not interested in Apple's attempt to reinvent the wheel, which as I keep stressing, is butt-ugly!
I also don't like the pop out effect where the angle seems to change -- it is quite distracting, and as I learned a long time ago on my Mac, too many effects slow you down & eat up CPU cycles.
I want to go back to a dozen displayed apps when opening a folder -- and have the icons stand out as usual. I don't mind IF the folder enlarges to a couple pages, but I find six apps to be TOO FEW, forcing additional finger swipes -- not an elegant way to conserve energy or make your task (or diversion), faster & more efficient!
PLEASE APPLE, can I PLEASE GO BACK TO iOS6???
iOS7 sucks in the worst possible way. PLEASE, do a "New Coke" mea culpa (early 80s marketing fiasco that Coke turned around immediately by resuming "old" Coke & bouncing back quickly with an even bigger market share) & return SANITY to the best smart phone in the galaxy (pun, for those who may not get it).
One last time: BUTT-UGLY!!!

Toilet paper over...If I beat her to it, during change time.
Just do the Monkey, more fun.
My little 3 year old Motorola....Does me just fine and what I want it to do.
TAKE & MAKE PHONE CALLS..
First picture I took with, was by accident; Didn't know how it happened..
It can text, send and receive about anything; Has other bells and whistles....BUT.
I just want to TAKE and MAKE phone calls...did I already say that ??

1)  you have not used iOS 7 so comments are ridiculous.
2) you have not seen the released version of iOS 7 screen, Apple is not going to show competitors  ANYTHING until they have to.  Are you serious? because a note pad function looked like a note pad icon the operating system is waaaaayy behind..really c'mon.   Wait for the release first.
3)  Any comments about copying seem silly given that one of the founders of Google sat on the Apple   board during i-phone development and then he went out bought a small start up and dumped  billions to copy the idea, no wonder SJ went ballistic it 's simply outrageous.  Apple developed the user interface strategy that made it all work so well, they should sue. 
4)  Google continues to copy the Apple eco system model, hence laptops and tablets have been added  as well as their version of an app store, these were the game changers.  Apple copying?? are you kiding me??
5)  If android wasn't free it would be NO WHERE. That's it's biggest feature to handset makers.
Are you sure you want to delete this comment?
DATA PROVIDERS
Copyright © 2014 Microsoft. All rights reserved.
Fundamental company data and historical chart data provided by Morningstar Inc. Real-time index quotes and delayed quotes supplied by Morningstar Inc. Quotes delayed by up to 15 minutes, except where indicated otherwise. Fund summary, fund performance and dividend data provided by Morningstar Inc. Analyst recommendations provided by Zacks Investment Research. StockScouter data provided by Verus Analytics. IPO data provided by Hoover's Inc. Index membership data provided by Morningstar Inc.
ABOUT
Top Stocks provides analysis about the most noteworthy stocks in the market each day, combining some of the best content from around the MSN Money site and the rest of the Web.
Contributors include professional investors and journalists affiliated with MSN Money.
Follow us on Twitter @topstocksmsn.