11 high-growth stocks to target in 2014
Finding companies set for solid profit increases at a reasonable price is always a winning strategy. By that standard, here are next year's most appealing firms.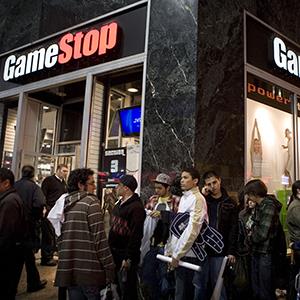 By David Sterman                                                                
A still-slow economy is making it quite hard for companies to grow.
As I noted earlier this week, just a few dozen companies in the S&P 500 are expected to boost sales more than 20% in 2014, and many of those firms are doing so only with the aid of acquisitions.
But bottom-line growth prospects remain robust. Roughly 10% of companies in the S&P 500 are expected to boost profits at least 20% in 2014 and again in 2015. 
Yet to twist an old axiom, you pay for what you get. The market's best profit growers rarely come cheap. 
For example, take this group: Profits are surging, but their price-to-earnings (P/E) ratios are often in the stratosphere.
To be sure, if the U.S. economy can build a head of steam in 2014, then investors will gravitate toward growth stocks and away from defensive stocks, such as high-yielders. Yet for many investors, price still matters. Finding companies poised for solid profit growth and reasonable P/E ratios is always a winning strategy. And select opportunities remain.
First, let's take a look at the companies in the S&P 500 that are expected to boost earnings per share (EPS) at least 30% in 2014 and again in 2015, while trading for less than 30 times 2014 projected profits.
You might have noticed one of the stars of the dot-com era,
JDS Uniphase
(
JDSU
), on this list. The telecom equipment maker had been staging an impressive comeback, as its shares rose from around $3 in early 2009 to more than $25 in early 2011. But shares now languish near a 52-week low of $12, largely due to disappointing forecasts in late October. Indeed, forward estimates have been falling, though shares now trade for a reasonable 11 times fiscal 2016 profits.
Analysts think JDS Uniphase still has decent growth opportunities as its optical equipment segment is expected to continue to do well, and its telecom equipment testing segment rebounds in 2014 after a current bout of weakness.  
Investors are also expecting a firming in profit margins. Even with the recent soft guidance, Goldman Sachs still expects margins on EBITDA (earnings before interest, taxes, depreciation and amortization) to rise from around 17% in the current fiscal year (that ends next June) to around 20% by fiscal 2015. That explains why JDS Uniphase is still expected to deliver robust profit growth in coming years. And value investors appreciate the $565 million net cash position, which is more than 20% of the company's market value. 
Pivoting back to the notion of strong growth and reasonable value, let's take a look at the companies in the S&P 500 that have the lowest P/E ratios and are still expected to boost profits more than 20% in 2014 and 2015. 
These stocks all look reasonably priced in the context of 2014 profits and downright cheap in the context of 2015 profits. Energy services provider
Rowan Cos.
(
RDC
), for example, is trading for less than seven times projected 2015 profits, while the forward multiple for
Devon Energy
(
DVN
) is around 8.5.
The market-share dominator
It's interesting to note the projected profit trajectory for semiconductor equipment maker
Applied Materials
(
AMAT
).
I recently took note
of how AMAT's market share strength has a direct impact on profit margins. And it's the company's margin profile that explains why analysts expect strong profit growth. Merrill Lynch, for example, sees operating margins rising from 13.7% in fiscal 2013 to around 20% by fiscal 2015.
For investors, the question around chip equipment stocks has always been "Is the industry on the cusp of a cyclical upturn?" Perhaps the better question is "Are business conditions enabling firm pricing?" Judging by AMAT's expected profit margin trajectory, the answer is clearly affirmative. It's never easy to assess a clear entry point for these cyclical stocks, but at less than 10 times projected 2015 profits, nobody would consider this market dominator to be expensive. 
Risks to Consider: Much of the projected profit growth for these companies is coming from margin gains.  But margins have already risen to record levels for many firms, so analysts may be overly aggressive in their assumptions of yet higher margins, especially as many companies will need to add to headcount after a long stretch of lean operations.
Action to Take: These companies are expected to boost profits at a solid clip, even in the face of tepid economic growth. If the economy strengthens substantially, then these firms could deliver even more impressive profit growth. 
More from StreetAuthority
"Multiple stories worth comments but not allowed."
How interesting that all the Fed Tapering articles are strictly controlled...
1. Yea, we're going to start tapering in 1st quarter 2014...
2. Nothing is really going to happen... we're pretty confident...
3. We'll likely start really small because we're lying about our confidence...
4. Hey look at China, well we'll be... we guess we can start tapering...
5. These puffed-up wholly manipulated stocks will do fine in 2014... trust us...
6. Anyone interested in some Florida real estate or the Brooklyn Bridge?  
Words coming at you financial Poindexters... BOOM baby. 
MSN is growing scared of the comments without "accountability".  Anonymous speech allows the free flow of communication with true intention (even false is also truth).

Look for MSN to outsource the chat function soon to facialbook.  That way you maybe better identified and the NSA file kept up to date.

There could be some really great stocks here and I wonder if buying all of them from both tables will result in tremendous average results through 2015.

BUT...when the experts say a company like DVN is going to grow 20% or more each year when it's average growth is -4.56% per year for the last five years and its eps over the past 12 months is -$1.48 per share according to Yahoo, then one has to wonder about "irrational exuberance."


NEW YORK- The vast majority of business economists believe the Federal Reserve will begin to pull back on its massive economic stimulus program in the first three months of 2014, according to a November survey done by the National Association of Business Economists.
The survey also showed a majority of economists believe the United States' economic recovery will accelerate next year. NABE surveyed 51 economists between Nov. 8 and Nov. 19 and found that 62 percent of respondents believe the Fed will pull back on its bond-buying program in the first quarter of 2014. Another 30 percent believe the Fed will begin to reduce its bond buying in the second quarter of 2014. Combined, nine out of 10 economists believe the Fed's stimulus program will wind down next year, after being place in its current form since December 2012."
10 out of 10 is these so-called "experts" get paid salaries born out of QE and most have never worked an enterprising day in their life. From burger maker to college student to number person without stopping to engage is the REAL economy-- at all. 
Let's review the facts they missed... no American business platform contains competent skilled people who can run enterprises without QE. They can't find anyone who can. They suppressed the nation to Minimum Wage and under-skilled roles for 5+ years now. They wiped out housing values, then made trillions of dollars worth of too-low-to-service mortgages to people who still think they can walk away and move up-town. The Tech Giants lobby for privacy but never stopped their venues from making job blockades and stonewalls blocking the competent from careers that kept them from destitution.
Validate ANY amount of Kool Aid you choose to, but America DIES next year. QE ruined us and all those contaminated by it through investments need to pay for Holocaust-level crimes against the people of America. We are $700+ TRILLION in debt to derivatives. We have no cooperation among elected Officials and some pledged to ignore the states that elected them for a "party" agenda. That's CRIME. Where is the PUNISHMENT? 
Are you sure you want to delete this comment?
DATA PROVIDERS
Copyright © 2014 Microsoft. All rights reserved.
Fundamental company data and historical chart data provided by Morningstar Inc. Real-time index quotes and delayed quotes supplied by Morningstar Inc. Quotes delayed by up to 15 minutes, except where indicated otherwise. Fund summary, fund performance and dividend data provided by Morningstar Inc. Analyst recommendations provided by Zacks Investment Research. StockScouter data provided by Verus Analytics. IPO data provided by Hoover's Inc. Index membership data provided by Morningstar Inc.
ABOUT
Top Stocks provides analysis about the most noteworthy stocks in the market each day, combining some of the best content from around the MSN Money site and the rest of the Web.
Contributors include professional investors and journalists affiliated with MSN Money.
Follow us on Twitter @topstocksmsn.