2 sales pitches investors should walk away from
As market uncertainty rises, investors will likely be hit with these pitches. Don't be fooled.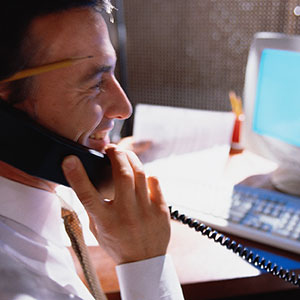 As market uncertainty over rising interest rates increases, investors are likely to get bombarded with sales pitches about the wonderful and irrefutable benefits of Real Estate Investment Trusts (REITs) and floating rate bonds.
REITs do have some merits to them, but I would only put a small portion of my investible assets into them --  and only into liquid, publicly-traded REITs.
The hard pitch will likely come with floating rate bonds, and will sound something like this: "It's a bond like any other! It will return your principal upon maturity, but will increase its interest payment if rates rise above xx%."
It's a sucker's game folks, so be careful.
First, in many cases, the assets backing floating rate bonds tend to be of far lesser quality than the collateral backing traditional bonds. Second, the total return of these instruments has been very close and highly correlated to those of junk bonds – which historically are more volatile than the stock market as a whole. Last, many floating rate bonds require a significant rise in interest rates before the coupon payment increases.
Looking for proof? The U.S. Treasury is planning to issue floating rate bonds in the first quarter of 2014, because they know investors who have been rattled by talk of higher interest rates will flock to them. Given the high deficit levels, I don't see much of a chance of the Treasury Department and the Federal Reserve allowing a significant enough rise in interest rates to sharply increase their borrowing costs. Yes, the market will drive yield a bit higher, but I don't believe it will be enough to offset the risk of these instruments.
So what should investors do? Well, as always it depends on their risk appetite. Very conservative investors who believe interest rates will rise should put their money in a money market fund. Not because it's safe, but rather because money market rates will also rise as interest rates rise.
Investors with a more moderate risk tolerance should stick with high-quality dividend-paying stocks. They should look for companies with strong balance sheets and declining dividend payout ratios.
Exxon Mobile
(
XOM
) and
Altria Group
(
MO
) are great examples.
Growth-oriented investors should take a close look at low-volatility small-cap stocks. Although these companies can be more volatile than the overall market, many pay a reasonable dividend, have a low correlation to the
S&P
(
$SPX)
, and are a great supplement to a large-cap portfolio. My firm has put together a portfolio of high-quality small-cap stocks, and one of our favorite names includes
WD-40
(
WDFC
), which just announced second-quarter earnings that handsomely beat estimates and raised its full year outlook. We also like
Tootsie Roll Industries
(
TR
), which is benefiting from significant international expansion of its business.
The bottom line: Follow Warren Buffett's advice and invest in what you know. Don't fall for great sales pitches -- after all, that's what got people in trouble with the tech bubble, the mortgage crisis and just about every other investment disaster I can think of.
More from Minyanville

The 3rd sales pitch and investment ads that investors should walk away from are those from FISHER INVESTMENTS with its exorbitant "Investment Advisory Fees,"  excessive expenses, and especially its POOR RETURN ON INVESTMENTS! 
To get a clear, unbiased picture of FISHER INVESTMENTS investing expertise, refer to MorningStar's ratings of the PURISIMA TOTAL RETURN Mutual Fund (PURIX) ran by KEN FISHER and his Cronies .  Basically, PURIX mirrors the investment returns of FISHER INVESTMENTS "PRIVATE CLIENT GROUP!  
| | |
| --- | --- |
| 1 Month | -0.70% |
| 3 Months | 3.32% |
| 1 Year | 18.46% |
| 3 Years* | 9.80% |
| 5 Years* | 1.93% |
* Annualized returns
Performance as of 7/9/2013 12:00 AM ET
Most money 
management/investmen​​t
 advisory companies and persons don't give a tinker's damn about their clients or their money!  However, Ken Fisher and Fisher Investments are the worst of the worse of these scavengers. They prey on seniors and the elderly with assets of $500,000 or more (for many their life savings) using unscrupulous and exaggerated claims and methods to entice and entrap their victims! 
>> BE AWARE AND BEWARE OF FISHER INVESTMENTS <<

ATTENTION INVESTORS:  You need to read the following newspaper article about FISHER INVESTMENTS -- THIS IS WHAT KEN FISHER & FISHER INVESTMENTS IS REALLY ALL ABOUT! DON'T FALL FOR THEIR SLICK "SNAKE OIL" ADS AND DECEITFUL PROPAGANDA!!! 
Fisher Investments, Incorporated manages over $41 billion in assets for some 40,000 accounts for primarily individual investors and is run by the Forbes magazine columnist Kenneth Fisher. The firm was ordered to pay a retiree $376,075 in compensatory damages for breaching its fiduciary duties, according to a release by Bloomberg. The case was arbitrated through JAMS in Dallas, TX. JAMS is a private forum for arbitration and mediation, which is based out of Irvine, CA. Apparently, Fisher Investments had a clause in its agreement with the customer that required any disputes between the parties to be resolved through private arbitration, since it is a an adviser firm and not a brokerage firm registered with the Financial Industry Regulatory Authority (FINRA).
Interestingly, Sharyn Silverstein the Claimant, who was a 64 year old retiree, had called up Fisher's firm simply to get a free copy of his book that was advertised in USA Today, with no intention whatsoever of doing business with the firm. After multiple calls and visits from a Fisher representative, she was pressured into turning over all of her fixed income investments to be invested into equities. This occurred despite vigorous objection from Ms. Silverstein and her husband, Seth. According to the recommendation of the arbitrator, the Claimant is entitled to her losses she incurred as a result of Fisher Investments liquidating her bond portfolio and putting her proceeds 100% into equities. According to testimony at the hearing by Fisher Vice Chairman Andrew Teufel, 80% of the Fisher investors are invested 100% in equities.
Ms. Silverstein placed $876,357 in bonds with Fisher in September 2007. After liquidating the bonds and investing her 100% in equities, her initial investment lost $376,075 by October 2008. According to the award recommendations, the retiree and her husband made it clear that they were going to be taking withdrawals out after he retired at the end of 2007. However, the investment adviser for Fisher used the "Suitability Wizard" to determine her recommended portfolio stating that she had no income needs from the portfolio and her only investment objective was growth until her death. The arbitrator said that the Silversteins had no children and "therefore have no need to leave an inheritance"; that Fisher failed to make reasonable inquiry into the financial situation, investment experience and investment objectives of the Claimant or ignored that information and rubber stamped her for the "one shoe fits all" recommendation of all other Fisher clients: 100% equities benchmarked to the MSCI World (MXWO) Index. Over the time frame she was invested, the MSCI World Index lost about 35% and the Merrill Lynch U.S. Broad Market Index of bonds, which mirrored her investments prior to liquidation, made 2.4%.
When the Silversteins saw they were 100% in equities, they expressed their concern and unhappiness only to be told they would have to pay a fee if they quit, so they stayed. In the summer of 2008, after registering their complaints and concerns of not owning any bonds they were assured that Fisher knew how to predict the market and would take appropriate steps to protect their investments. The arbitrator wrote a 25 page award going over the facts and concluding that Ms. Silverstein is entitled to all of her losses sustained because of the actions of Fisher Investments.
Are you sure you want to delete this comment?
DATA PROVIDERS
Copyright © 2014 Microsoft. All rights reserved.
Fundamental company data and historical chart data provided by Morningstar Inc. Real-time index quotes and delayed quotes supplied by Morningstar Inc. Quotes delayed by up to 15 minutes, except where indicated otherwise. Fund summary, fund performance and dividend data provided by Morningstar Inc. Analyst recommendations provided by Zacks Investment Research. StockScouter data provided by Verus Analytics. IPO data provided by Hoover's Inc. Index membership data provided by Morningstar Inc.
ABOUT
Top Stocks provides analysis about the most noteworthy stocks in the market each day, combining some of the best content from around the MSN Money site and the rest of the Web.
Contributors include professional investors and journalists affiliated with MSN Money.
Follow us on Twitter @topstocksmsn.