28 stocks that could double in 2 years
Analysts at Jefferies made a list of picks that have the potential to soar in price.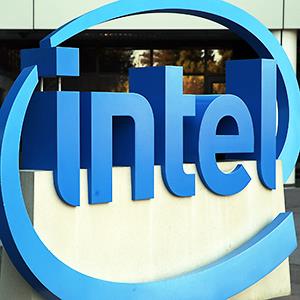 By Steve Schaefer, Forbes Staff
Business-focused social network
LinkedIn
(
LNKD
), retailer
Lumber Liquidators
(
LL
), growing ETF power
WisdomTree Investments
(
WETF
), cloud-based enterprise software company
Workday
(
WDAY
) and 3D-printing outfit
3D Systems
(
DDD
) don't have much in common.
Except for the fact that analysts from Jefferies think all five could see their stocks double over the next two years.
In a lengthy note to clients Wednesday, Jefferies highlighted the five aforementioned stocks along with 23 others they believe have the potential to double in price over the next two years or so through a combination of earnings growth and multiple expansion.
The thinking goes that a small subset of the S&P 1500 doubles over every two-year stretch. According to Jefferies, an average of 67 companies have had trailing two-year returns better than 100 percent dating back to 2006, a period that encompasses both the brutal financial crisis and the stirring rise off the bottom.
Not surprisingly, far more stocks returned more than 100 percent for the two-year period ended in 2013. Helping drive a 54 percent return for the index, about one-fifth of its components delivered a double. Even if the broader market struggles to keep pace with its five-year flurry off the March 2009 bottom, Jefferies finds that two-year winners turn up in almost any type of market environment and picks 28 it currently recommends that could be the next crop (see the table below for the full list of stocks).
The list produced by Jefferies isn't just a call to buy the momentum stocks that have been beaten up thus far in 2014. While the average year-to-date performance of the 28 stocks is a negative 8 percent -- perhaps marking an opportune time to get in -- the expected growth in earnings per share between now and 2015 for the group ranges from a whopping 381 percent on the high side (dry-bulk shipper
Diana Shipping
(
DSX
)) to just 10.3 percent on the low end (chipmaker
Intel
(
INTC
)). A few list members -- biotech names
Dyax
(
DYAX
),
Five Prime Therapeutics
(
FPRX
) and
Rigel Pharmaceuticals
(
RIGL
) -- aren't expected to be profitable.
Some stocks on the Jefferies list are multiple expansion stories, like Intel. The analysts think capturing more of the tablet market will help boost the tech stalwarts revenues and improve margins, which should drop more of that top line figure to the bottom line. In its latest quarterly report Tuesday, Intel said its transition is making progress, pointing to growth in data centers and its "Internet of things" group that helped offset a decline in the PC business.
Among the growth stories, where rising sales or secular trends should contribute to a rising share price, 3D Systems can thrive if, as Jefferies  expects, 3D printing expands into broader applications and skepticism about its adoption abates. The risk of
Hewlett-Packard
(
HPQ
) entering the space looks to be a double-edged sword, since its big pocketbook could either overwhelm smaller players or prove to be currency for acquisitions in the industry.
In social media, Jefferies figures a LinkedIn double will be driven by 30 percent revenue growth and rising margins, spurred in part by the second half launch of a product for sales leads. The firm thinks that business could be a bigger opportunity than its talent hunting segment.
The sluggish growth in the U.S. economy has many investors concerned about retail and consumer-facing businesses, but the Jefferies team is bullish on Lumber Liquidators because it expects sales to grow at a 15 percent to 30 percent annual clip, which would look pretty good to investors desperate for growth. An investigation into the company's sourcing of wood flooring products by U.S. authorities should not have a significant impact on gross margins, which have risen substantially over the past few years.
Another company with fat margins that Jefferies mentions is WisdomTree, the ETF provider that has fallen by a third in 2014 after nearly tripling last year. The company's AUM is tilted heavily to emerging markets (25 percent) and Japan (35 percent), the analysts note, and with the latter market struggling to start the year outflows were a concern in the first quarter.
Jefferies sees AUM growing 50 percent to 65 percent organically and through acquisition though, with accompanying margin improvement.
A similar view comes from money manager Craig Hodges, who owns WisdomTree in the $1.1 billion (assets) Hodges Small Cap Fund. Hodges admits the holding has some elements of a hedge, since ETFs are taking a greater piece of the pie from active managers like himself, but raves about WisdomTree's business.
"It's one of the only pure-plays in the ETF space," he says. The risk is that a significant chunk of assets are in the Japan fund, but Hodges is confident the firm will be able to keep pace with changing investor appetites. "They're giving people what they want."
Another big growth name on Jefferies' list is Workday, the cloud-based enterprise software company that has risen like a rocket since its October 2012 IPO. The shares have sold off substantially since peaking near $110 in late February, which makes for an attractive entry point if the company's move into new areas area from its core human resources and payroll functions is fruitful.
Big customer wins could go a long way to making Workday a player in the space long-dominated by
SAP
(
SAP
) and
Oracle
(
ORCL
). While valuation is a concern -- Workday trades at a higher multiple to sales than Salesforce.com did at a similar period in its history -- Jefferies is forecasting a revenue growth rate of 55 percent for the next four years that would put revenue at $1.6 billion in 2017.
More on Forbes

Here is a quote from Barry, found in an article I was reading. We drug test for even the most menial jobs now. Shouldn't we do random drug testing of Presidents? This guy is an admitted drug user, and seems quite proud of it. Sounds like they are his friend.
Let me be clear:  For years, our federal courts acted without empathy for drug defendants and ruined their lives, when their lives could have been salvaged. And this was a terrible sin.
What a fool he is!
And drug dealers have not ruined peoples lives? Or Barry for that matter?

Are you sure you want to delete this comment?
DATA PROVIDERS
Copyright © 2014 Microsoft. All rights reserved.
Fundamental company data and historical chart data provided by Morningstar Inc. Real-time index quotes and delayed quotes supplied by Morningstar Inc. Quotes delayed by up to 15 minutes, except where indicated otherwise. Fund summary, fund performance and dividend data provided by Morningstar Inc. Analyst recommendations provided by Zacks Investment Research. StockScouter data provided by Verus Analytics. IPO data provided by Hoover's Inc. Index membership data provided by Morningstar Inc.
ABOUT
Top Stocks provides analysis about the most noteworthy stocks in the market each day, combining some of the best content from around the MSN Money site and the rest of the Web.
Contributors include professional investors and journalists affiliated with MSN Money.
Follow us on Twitter @topstocksmsn.