3 blue chips sending cash back to shareholders
Buybacks are nice. Buybacks along with dividends are even better.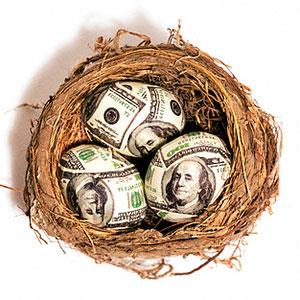 By Jeff Reeves
Dividend stock investors are quick to tout the power of income investing as way to produce consistent, low-risk returns.
However, the best dividend stocks are not just companies that shell out a mammoth payday and subsequently struggle to stay relevant. (After all, one way to see a dividend yield double is to watch the share price get cut in half.)
So rather than simply chase high-yield dividend stocks, investors should instead focus on sustainable businesses that consistently deliver a great deal of capital back to shareholders -- and as profits grow, those payouts grow as well.
Nobody likes to see a mammoth corporation stockpiling cash instead of letting shareholders share in the largesse. So consider these three dividend stocks as case studies in companies that are being very generous with their profits:

Exxon Mobil
Exxon Mobil (XOM) is one of the most entrenched companies on the planet. It has a $400 billion market cap, a "AAA" credit rating and over $56 billion in annual operating cash flow.
It also is a dividend and buyback stalwart, dishing out a large amount of capital to shareholders every year.
Right now XOM stock yields 2.8%, paying 63 cents a quarter that's good for about $11 billion in total dividends paid each year. Furthermore, Exxon stock buybacks are massive -- with Exxon regularly repurchasing between $3 billion and $6 billion in stock every single quarter dating back to late 2010.
According to Wall Street Journal estimates, XOM has spent more than $200 billion on repurchases in the past 10 years.
If you don't think this stock is sharing cash with shareholders, you'll never find a publicly traded company that's generous enough!

Corning
Industrial glass manufacturer Corning (GLW) makes the heavy-duty screens on tablets and smartphones, and has a strong 21st century business despite rather low-tech roots.
While GLW is having a boffo 2013, up 30% year-to-date, shares still are off roughly 35% from their 2011 peak. However, the dividend potential of this company makes it a powerful long-term bet; GLW pays 10 cents a quarter to yield 2.3% and deliver about $580 million in cash back to shareholders.
And on the stock buyback front, GLW just authorized a $2 billion stock buyback plan in April on the heels of a $1.5 billion plan that should expire nearly fully executed at the end of 2014 after snapping up over 40 million shares during the past 12 months.
Corning is admittedly smaller than the other players on this list, but at a $24 billion market cap, it's hardly a small fish. Dividend investors can have confidence that this company will continue its big paydays going forward.
Merck
It's undeniable that pharmaceutical stocks are under pressure amid patent expirations. It's also clear that drugmakers need to spend big bucks on replacing the product pipeline, either via massive acquisitions of smaller biotech players or by spending billions of dollars every year on their own home-grown ideas.
But despite this, income investors shouldn't overlook the power Big Pharma still has to deliver huge dividends and big-time buybacks that boost shareholder value.
Merck (MRK) dishes out 43 cents per quarter, good for a 3.7% dividend yield and about $5 billion in total dividends paid each year. And furthermore, MRK announced a $15 billion stock buyback plan this year, with about $7.5 billion of that coming by May 2014.
Sure, the revenue picture has been foggy ever since Merck's blockbuster asthma drug Singulair went off-patent, and it's unclear how its pipeline will play out in the years ahead. But if MRK can deliver this kind of cash at the same time it's spending more than $8 billion on research, that's a good sign that this pharmaceutical stock is serious about keeping cash in the hands of shareholders.
More from InvestorPlace

So tired of hearing about how buy backs enrich shareholders. IMHO it only enriches the executives stock options. Seems to be more money spent on buy backs, versus dividends. I want the dividend, and either  I can reinvest it in the stock, or put it in my pocket. To me that is enriching me...the investor. Seems to me, buybacks rarely help out the "little" shareholder. These 3 examples are miniscule returns. With the amount of money companies are making these days, and the horde of cash they are stockpiling, average yields should be in the 5% and above range. XOM is a prime example.
  Just think of what  the yield would be, if XOM used that 3-6 billion in quarterly stock buy backs, and used it toward the dividend instead. The stock would be a heck of a lot higher, and shareholders would be all smiles with capital appreciation and a 5% + yield to boot.
Are you sure you want to delete this comment?
DATA PROVIDERS
Copyright © 2014 Microsoft. All rights reserved.
Fundamental company data and historical chart data provided by Morningstar Inc. Real-time index quotes and delayed quotes supplied by Morningstar Inc. Quotes delayed by up to 15 minutes, except where indicated otherwise. Fund summary, fund performance and dividend data provided by Morningstar Inc. Analyst recommendations provided by Zacks Investment Research. StockScouter data provided by Verus Analytics. IPO data provided by Hoover's Inc. Index membership data provided by Morningstar Inc.
ABOUT
Top Stocks provides analysis about the most noteworthy stocks in the market each day, combining some of the best content from around the MSN Money site and the rest of the Web.
Contributors include professional investors and journalists affiliated with MSN Money.
Follow us on Twitter @topstocksmsn.