3 cheap stocks ready to launch
Small companies with innovative products and market share can be capable of meteoric gains.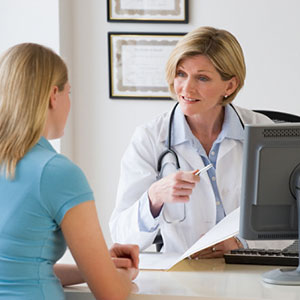 By Karen Riccio
You know the warnings about cheap stocks: They're volatile, risky, often thinly traded and should be traded in moderation. While cheap sometimes insinuates unprofitable, it doesn't always mean "of little value."
That's especially true about companies that manufacture niche products unlike any others on the market -- and in their infancy. The stocks may be cheap on the launching pad, but by virtue of their industry and market share, can become extremely valuable.
Investors who do their homework and are fortunate enough to be able to spot these innovative companies can get in on the ground floor, meaning it's possible to double or triple their investment over the short term.
Here are three stocks that fit the bill and are worth a look:
GelTech (GLTC)
GelTech has single-handedly changed the way firefighters put out fires. Referred to as a revolutionary advancement, FireIce is slowly replacing the archaic combination of water and chemically toxic foam, especially for battling wildfires.
The water-activated powder-turned-gel sticks to surfaces so wind doesn't blow it away like foam usually does. That quality also helps keep water from evaporating before it reaches flames, meaning that it requires less water to smother a fire. Plus, it is non-toxic, unlike foams used today that damage whatever a fire might spare.
Patent-pending FireIce can be used as a retardant to keep property from burning or in fire extinguishers, pumper trucks and aerial units for wildfires.
Florida-based Gel Tech is by no means a one-trick pony, though. Along with FireIce it markets several other drought-fire related products, including Soil2O and SkinArmor.

GelTech's newest launch, the Emergency Manhole FireIce Delivery System, developed with Con Edison, will be marketed to utility companies worldwide. It delivers a mixture of FireIce and water into a manhole to coat the ladder and the worker in case of an explosion or fire during routine repairs or maintenance.
GelTech has taken one winning product and rolled it into a wildly productive pipeline attached to potentially huge profits. I think it's just a matter of time before GelTech turns the corner. For now, though, we must deal with a little good, bad and ugly.
In 2013, it increased cash reserves by 7 percent. Revenues grew 25.37 percent from $419,500 to $526,000 year-over-year. The company is still in the red; by reducing costs of goods sold and administrative expenses, losses dropped from $7 million to $5.2 million over a year.
Not a stock for the faint at heart at 75 cents per share, the company sells products worth believing in, and profits could be right around the corner.
Energy Recovery (ENII)
Energy Recovery is driving down the costs to build and run desalination plants with its patent-protected energy recovery devices (ERDs) and has captured 90 percent of market share. The increasing number of these plants popping up across the globe is testament to its success.
Each unit -- capable of capturing 60 percent of otherwise wasted energy -- sells for $25,000. Energy Recovery has sold more than 14,000 across every continent and every ocean with a 60 percent gross profit margin.
Customers get a return on investment in just three months, the product lasts 25 years, and no maintenance is required. That certainly explains its remarkable market penetration in a market expected to achieve 20 percent compounded annual growth per year.
Israel, which until the winter of 2011-2012 had experienced seven straight years of drought, is building its sixth desalination plant expected to deliver 7 million gallons of potable water every minute. There's even talk of too much water there today. Every one of its plants is equipped with this Energy Recovery's PX line of ERDs.
The $308 million company was awarded a $1 billion contract last September to build a plant in Carlsbad, Calif.. Energy Recovery will provide 144 of its PX Pressure Exchanger Q300 units to this the largest desalination plant in the western hemisphere. The plant is expected to come online in 2016 and produce upwards of 50 million gallons of water per day.
Energy Recovery just released the best quarterly results in the company's history with revenue up 54 percent year-over-year to $23.2 million. The stock recently traded over $6 a share for the first time.
Looking beyond this year, Energy Recovery is equipped to handle the orders created by 17 more desalination plants in California as well as other projects likely to crop up in water-challenged states like Texas and Florida . . . and around the world.
Nanosphere (NSPH)
Nanosphere is a company deeply entrenched in the in-vitro diagnostic market, which is expected to be valued at $69.1 billion by 2017.
The company manufactures devices that can diagnose infectious diseases and identify the proper antibiotic right in the doctor's office. It takes just 2.5 hours after a positive blood culture and requires only five minutes of a technician's time with greater than 95 percent accuracy.
The technology is truly a life saver and a money maker for investors.
More and more hospitals and doctors' offices are showing interested in the microwave-size units -- Gram-Positive Nucleic Acid Blood Culture (BC-GP) -- which cost between $50,000 and $100,000 apiece.
That test gained FDA approval in June 2012. However, its Gram-Negative Blood Culture Test was recently cleared by the FDA to address an urgent public health threat declared by the Centers for Disease Control and Prevention Disease from antibiotic-resistant​ super bugs.
As a result, Nanosphere reported 35 new customers in the fourth quarter and 161 for 2013. Additionally, the company posted record revenue for the year of $10 million, double that of 2012.
Next year looks promising as well with guidance set at $19 to $21 million in revenue and approximately 200 new customers. Considering that about 4,500 microbiology labs or hospitals in the U.S. exist without molecular capabilities, there's plenty of market left for Nanosphere to tap into. The stock currently trades at about $2.22.
More from Traders Reserve
DATA PROVIDERS
Copyright © 2014 Microsoft. All rights reserved.
Fundamental company data and historical chart data provided by Morningstar Inc. Real-time index quotes and delayed quotes supplied by Morningstar Inc. Quotes delayed by up to 15 minutes, except where indicated otherwise. Fund summary, fund performance and dividend data provided by Morningstar Inc. Analyst recommendations provided by Zacks Investment Research. StockScouter data provided by Verus Analytics. IPO data provided by Hoover's Inc. Index membership data provided by Morningstar Inc.
ABOUT
Top Stocks provides analysis about the most noteworthy stocks in the market each day, combining some of the best content from around the MSN Money site and the rest of the Web.
Contributors include professional investors and journalists affiliated with MSN Money.
Follow us on Twitter @topstocksmsn.