3 Dow laggards to drop -- and 1 to own
This quartet of blue-chippers has trailed far behind the index this year, and only 1 is positioned to reverse its slide anytime soon.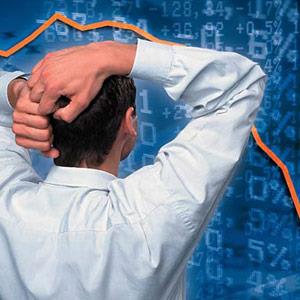 By David Sterman
The
Dow Jones Industrial Average
(
DJIA
) is clearly in fighting shape. The heavyweight index has already pounded out 17% gains this year on top of gains of 10% to 11% in 2010, 2011 and 2012.
Yet a quick look at what's not working in the Dow gives a glimpse of the index's weak points. Four of the Dow's 30 stocks are lagging the broader index by a wide margin.
Yet only one of those can simply be seen as having an off year due to cyclical economic factors. The other three simply lack the strength and stamina to duke it out for the long haul, and you might want to reconsider their place in your portfolio.
The four big laggards:
1. AT&T
(
T
)
Ma Bell's shares were generating a small loss for the year before the recent Washington fiscal agreement pushed it slightly into the black. If the market retreats from the current euphoria by year's end, AT&T will surely end up posting a down year.
In fact, short sellers are anticipating such a move.
As I noted last month
, both AT&T and
Sprint
(
S
) have seen rising short interest in recent months. And during the third quarter, the short interest in AT&T rose yet further, to 126 million shares, making it the second most heavily shorted stock on the N.Y. Stock Exchange, behind
Bank of America
(
BAC
). AT&T is caught in a vise between declining landline exposure, a weak competitive hand in the wireless space, and possible technological obsolescence.

2. IBM
(
IBM
)
Big Blue just delivered its sixth straight quarter of declining revenues, pushing its shares down to fresh multi-year lows.
What's wrong with IBM? The company is no longer at the vanguard of technology trends such as cloud computing and Big Data, and it's increasingly seen as a back-office technology manager handled by legions of staffers in India. Management appears more intent on boosting earnings per share (EPS) through cost cuts and stock buybacks than through organic sales growth -- and that's a recipe for further long-term irrelevance.
3. Exxon Mobil
(
XOM
)
This lumbering oil giant only recently moved back into the black for the year, thanks to Washington budget Band-Aids, but as
I noted recently
, serious challenges for this company remain.
Analysts expect revenue to drop 8% this year, to around $443 billion, and it's highly unlikely that Exxon Mobil will ever again be seen as a solid revenue growth story -- no matter the economic climate.
4. Caterpillar
(
CAT
)
At first glance, this industrial conglomerate looks to be ill-suited for the Dow's forward-thinking index makeup. Shares traded for $88 on Oct. 21, 2011, and two years later, are slightly lower.
Yet in this instance, timing is everything. In fact, Caterpillar has very strong exposure to the most dynamic themes set to play out in coming decades:
Infrastructure
Billions need to be spent just in the U.S. according a recent report by the American Society of Civil Engineers.
These engineers give U.S. infrastructure a D-minus
, and in countries such as India and Brazil, the situation is even more dire.
In a 2012 interview
citing China's infrastructure spending, Caterpillar's head of China operations, Richard Lavin, noted that "roads, bridges, airports, sewage systems, energy -- all of these are areas that we play in, it's the core of our business," adding that "I think we can expect a fairly broad and significant impact across our business." Caterpillar remains as one of the few companies in the world with the capability of providing all the gear needed in major infrastructure projects.
Commercial and residential construction
Asia and Latin America have undergone building booms in the past half decade, but new construction of commercial and residential structures in Europe and the U.S. (which still collectively account for half of global GDP). Yet with expectations of a slow and steady economic upturn in the next few years on both sides of the Atlantic, Caterpillar should start to cite these markets as growth drivers. In recent years, Caterpillar has been mostly talking about emerging-market growth.
Mining
Of course Caterpillar can't thrive when commodity prices are falling, as has been the case for much of the past two years. Mining budgets have been sharply slashed to preserve cash flow. Yet mining firms know that heavy-duty mining equipment only lasts a few years, and must eventually be replaced.
We're in the pent-up phase of spending on mining equipment right now, but an upgrade cycle into mid-decade appears inevitable, even if commodity prices don't move back up to previous peaks.
Agriculture
This is Caterpillar's least cyclical business, as investments in boosting the global crop yield continues apace. Caterpillar, along with key rivals, has been heavily investing in new technologies (such as GPS-based steering) that not only make its clients more productive but also compel them to consider an upgrade cycle.
Risks to consider:
As the Dow has risen sharply in recent years, the index may need a breather, which would likely limit the gains for any of these Dow components.

Action to take:
When it comes to stock selection in the DJIA, bottom-fishing can prove to be fertile. I noted
Boeing's
(
BA
)
recent underperformance last month
, and since then shares have more than doubled.
Boeing and Caterpillar share a key trait: Each company was (or is) suffering from concerns about current quarterly sales trends and ignoring the bigger picture. The big picture does indeed look challenging for IBM, Exxon Mobil and and AT&T, but Caterpillar still ample has ample room for growth in the years ahead. Underperformance in 2013 simply spells opportunity for long-term investors.

David Sterman does not personally hold positions in any securities mentioned in this article.
StreetAuthority LLC holds shares of T in one or more of its "real money" portfolios.
More from StreetAuthority

There is nothing wrong with world economy. Stock market is a market, buy, sell. There is no fundamental or value in stock. The whole US government now controlled by inverstor, corp, ceo.
Enough proof and evidence point to this manipulation. There goal is to legally take money from US tax. Even if we default everything going to be fine.  Company need workers. Worker need company. People never stop buying food, pump gas...so on. Smart people will realize and see there is a big problem with our country. If we continue with this lethal path, we will be doomed soon. In a couple year, the amount of money we collect from all kind of taxes will equal to the amount of interest we pay per month to our debt. None of these politicians have any intention to do anything to fix this problem at all. They don't want to be a bad guy. Stop the bleeding now before it to late.

Obama is inflating stocks of his finanacial supporters(of course exxon is not one of them  its a hated stock by democrats )using fed money that is loaned from bailed out banks with no collateral to his middemen .they all colluded including Obama's part .They sell high price stocks to 401k funds and short sellers making huge profits and getting richer than god.Senate must investigate these illegal  transactions
Are you sure you want to delete this comment?
DATA PROVIDERS
Copyright © 2014 Microsoft. All rights reserved.
Fundamental company data and historical chart data provided by Morningstar Inc. Real-time index quotes and delayed quotes supplied by Morningstar Inc. Quotes delayed by up to 15 minutes, except where indicated otherwise. Fund summary, fund performance and dividend data provided by Morningstar Inc. Analyst recommendations provided by Zacks Investment Research. StockScouter data provided by Verus Analytics. IPO data provided by Hoover's Inc. Index membership data provided by Morningstar Inc.
ABOUT
Top Stocks provides analysis about the most noteworthy stocks in the market each day, combining some of the best content from around the MSN Money site and the rest of the Web.
Contributors include professional investors and journalists affiliated with MSN Money.
Follow us on Twitter @topstocksmsn.