3 left-for-dead stocks defying the odds
Retailers that many investors had written off as hopeless are showing that they still have some life.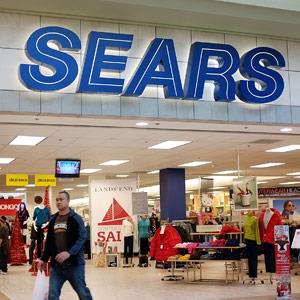 By Bruce Kennedy

The retail industry has been in dire straits for some time now. Some chains are seeing predictions of a tough 2014, while death knells have tolled for several stores that have been a part of the American consumer landscape for years, if not decades.
However, recent earnings reports appear to show that retailers many analysts left for dead might still have some life in them. Here are three examples:
J.C. Penney (JCP)
Business news reporters and bloggers have been preparing for this retail giant's demise for some time, but they can apparently put away the obituaries for a while.
Penney's shares soared by 25 percent Wednesday after the company announced better-than-expected​ results in its fourth quarter earnings report. The company reported its first quarterly sales gain since the second quarter of 2011. That number was helped in part by stronger sales on the Penney's website, up 26.3 percent for the quarter.
Those online sales plummeted under former CEO Ron Johnson -- who instead focused on remodeling Penney's brick-and-mortar stores, changing discounts and rebranding or eliminating products. The changes further hurt the struggling retailer's bottom line -- leading to steep quarterly losses.
But J.C. Penney CEO Myron "Mike" Ullman, who was chief executive before Johnson and returned to that role in April of last year, says the company is in turnaround -- after achieving what it set out to do for 2013.
"We stabilized our business, both financially and operationally, and restored our process disciplines, promotions, inventory levels and focus on the customer," he said in a press statement. "As a result, we generated positive comparable store sales in the fourth quarter and ended the year with more than $2 billion in total available liquidity."
The company is also planning to close 33 of its 1,100 stores later this year. At the same time, it expects its same-store sales to rise about 3 to 5 percent in 2014's fiscal first quarter.
Morningstar analyst Paul Swinand told The Dallas Morning News one very important step by Ullman is his efforts to restore the confidence of J.C. Penney's vendors.
"Ullman has done a lot with his leadership and putting a plan in place and carrying it out," Swinand said. "When your vendors have confidence in what you're doing, that gives a retailer a lot of breathing room."
Sears Holdings (SHLD)
Another iconic yet troubled U.S. retailer, Sears has been taking it on the chin for while. On Thursday, the company posted a fourth-quarter loss -- but those losses were narrower than expected, as Sears works to staunch the financial blood-letting. As a result, the stock rose by more than 6 percent.

According to Reuters, the company expects to generate $1 billion in cash in 2014 -- by selling off its Lands' End brand and other assets -- and to use those funds to turn around dropping sales figures while strengthening its new Shop Your Way membership and rewards program.
In a letter to shareholders, associates and members, company Chairman and CEO Edward Lampert said that while Sears' "financial results remain challenged," 2013 might be the year that justifies the company's evolution from a traditional retailer to a membership company.
"I believe the entire retail industry is headed to where we already are," Lambert added in his letter -- while noting that 2013, "especially the tough-to-terrible holiday season for Sears Holdings and for so many other retailers -- brought into stark relief just how irrevocably retail has changed."
Despite Lambert's attempt to rally the troops, some analysts remain unconvinced. Credit Suisse analysts Gary Balter and Andrew Kinder agree that 2013 was the "nadir in results" for Sears.
"However," they told Barron's, "the company's continued denial on improving their store shopping experience, which remains where the vast majority of sales happen and to allow competitors with higher service levels to chip away at Sears' market share, makes one wonder how Sears turns cash flow positive."
Best Buy (BBY)
The consumer electronics chain has also been on the endangered retailer list for some time now, as it struggles against the growing trend of "showrooming" -- that is, potential customers going to a brick-and-mortar store to examine items but then going on-line to make their purchases.
But Best Buy reported better-than-expected​ earnings on Thursday, with net earnings of $310 million for the quarter ending Feb. 1 compared with a loss of $461 million for the same quarter a year earlier. The stock initially rose Thursday before taking a dive in the afternoon and closing down nearly 1 percent.

"As we said in our holiday sales release, the fourth quarter was an environment of declining retail traffic, intense promotion, fewer holiday shopping days and severe weather," company president and CEO Hubert Joly said in a press statement. "In the face of these unusual circumstances, our strategy to be price competitive and provide an improved customer experience resulted in market share gains in a weaker-than-expected​ consumer electronics market."
Reuters also points out that Joly, who came in as president and CEO in late 2012, has made some dramatic cuts at Best Buy, when he "removed layers of management, eliminated hundreds of jobs, closed unprofitable stores and boosted cash by selling its stake in a European joint venture with Carphone Warehouse Group."
"I think that what we're going to see is continued cost-cutting," Anthony Chukumba, analyst at BB&T Capital Markets, said during an interview with CNBC. "I think they've made a lot of progress online, online sales were up 26 percent in the fourth quarter, they're becoming much more competitive with Amazon. But at the end of the day, turnarounds are bumpy, and that's what we're seeing here."
More from Benzinga

 The article should have been called "MSN Once Again Backtracks"
You have listed three companies you wrote about a week ago as being
"Junk Stocks to Stay Away From"
Why these stocks have shown any life is the reason Wall Street is in "Dire Straits"
There's nothing out there to buy so investors are grabbing at straws, and in doing so
 they're just keeping a dead horse standing..
Buy Low Sell High
In the following weeks, those who have bought into this charade, will be holding an
"Over Priced Stock" created by brokers and analysts who will then dump their stock
for a profit...

I've been trying to trade the Forex for years now and never could make money. I found a website called Traders Superstore which is having a special right now purchased all their videos got some help from the support and now I'm doing my own trading and making money. I will never go back to trading the Forex ever again!
Are you sure you want to delete this comment?
DATA PROVIDERS
Copyright © 2014 Microsoft. All rights reserved.
Fundamental company data and historical chart data provided by Morningstar Inc. Real-time index quotes and delayed quotes supplied by Morningstar Inc. Quotes delayed by up to 15 minutes, except where indicated otherwise. Fund summary, fund performance and dividend data provided by Morningstar Inc. Analyst recommendations provided by Zacks Investment Research. StockScouter data provided by Verus Analytics. IPO data provided by Hoover's Inc. Index membership data provided by Morningstar Inc.
ABOUT
Top Stocks provides analysis about the most noteworthy stocks in the market each day, combining some of the best content from around the MSN Money site and the rest of the Web.
Contributors include professional investors and journalists affiliated with MSN Money.
Follow us on Twitter @topstocksmsn.