3 stocks both Warren Buffett and Prem Watsa like
See what the 2 investment gurus say about some of the stocks they hold in common.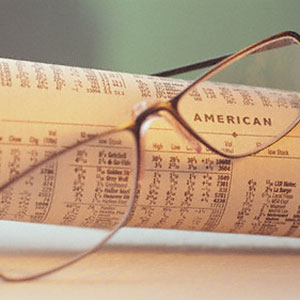 Two years ago, 
GuruFocus reviewed the stocks
 of two much-followed investors who share similar approaches to their craft: Warren Buffett and Prem Watsa. Both of them own large insurance companies -- Buffett's
Berkshire Hathaway
(
BRK.A
) in Nebraska and Watsa's Fairfax Financial Holdings in Canada. 
And both men not only buy other companies to form subsidiaries to their primary insurance holdings, but invest the float from premiums into the common stock of good companies in the open market, with unusually good returns.
In September 2011, Buffett and Watsa owned in common
Wells Fargo
(
WFC
),
Kraft
(
KFT
),
Johnson & Johnson
(
JNJ
),
Wal-Mart
(
WMT
),
U.S. Bancorp
(
USB
)
USG Corp.
 (
USG
). 
Though the two rarely vary their holdings, they have made a few changes between now and then. Their updated common holdings are Wells Fargo, IBM (
IBM
), Wal-Mart, U.S. Bancorp, USG Corp. and Johnson & Johnson. Here is a look at the top holdings they have in common. 
Wells Fargo Co.
Buffett owns 463,131,623 shares of Wells Fargo, valued at $19.1 billion. He has only been adding to the stake since 2009, bringing his total ownership to 8.7% of shares outstanding. 
Watsa owns 1,323,663 shares of Wells Fargo, valued at $54.6 million. In contrast to Buffett, he has been only trimming the stake since 2010 and holds 0.02% of its shares outstanding. He initiated his position in the fourth quarter of 2008, and has an average 125% gain on it. 
In his 2012 investor letter, Buffett said in reference to Wells Fargo and his other top holdings, "At Berkshire we much prefer owning a non-controlling but substantial portion of a wonderful business to owning 100% of a so-so business."
Watsa, in his 2011 annual letter, called Wells Fargo and his other long-term holdings, "three of the finest companies in the world," and said, "we continue to be very optimistic on the long term prospects for these companies." He did not mention the bank in his most recent 2012 letter. 
Wells Fargo is the fourth largest U.S. bank by assets, with more than 9,000 stores. The bank has a $222 billion market cap, with its stock up 19% over the past 12 months. 
In the second quarter, Wells reported record net income at $5.5 billion, or $0.98 per share, up 20% from the prior year. Revenue reached $21.4 billion, up $89 million from the prior year. 
Return on equity (ROE), a key Buffett metric for evaluating banks, also increased 116 basis points to 14.02%. Return on average assets (ROA) increased 14 basis points to 1.55%. 
Wells Fargo has a five-year per-share growth rate of 3.1% for revenue per share and 33.2% for EBITDA per share. See a history of revenue and earnings: 
IBM
IBM is a new common holding. Buffett owns 68,121,984 shares with a market value of $13 billion. He began amassing the stake in 2011, and has been buying up shares in each quarter through the first quarter of 2013. To date he has an approximate 10% gain on his average purchase price.
Watsa joined the IBM club in the second quarter of 2013, buying a mere 1,200 shares, with an average cost of $204 per share and average approximate gain of 6%. 
Though IBM missed earnings expectations in May, he told television network CNBC that he would not sells his shares because of the decrease, but would possibly buy more "from time to time." 
Though he typically avoids tech stocks, he had an epiphany about IBM after reading its annual 10-K for the 50th consecutive year. 
Buffett told CNBC how he began to see the company differently all of a sudden: "Well, just like -- just like I did with -- just like I did with the railroads. And incidentally, the company laid it out extremely well. I don't think there's any company that's -- that I can think of, big company, that's done a better job of laying out where they're going to go and then having gone there. They have laid out a road map and I should have paid more attention to it five years ago where they were going to go in five years ending in 2010. Now they've laid out another road map for 2015. They've done an incredible job."
For the second quarter, IBM reported GAAP net income of $3.2 billion, down 17% from the prior year, and EPS of $2.91 per share, down 13% from the prior year. Revenue was $24.9 billion, down 3% from the prior year. As a result of not achieving a second-half gain, the company revised down its full-year EPS expectations. 
IBM has a five-year per-share revenue growth rate of 6% and EBITDA growth rate of 9.5%. See its revenue and earnings history long term:
IBM has a $208.1 billion market cap and a stock price of $189.97, down almost 8% over 12 months. Its P/E is 13.5, close to a three-year low. Its P/B of 11.72 has almost reached a 10-year high, and its P/S ratio is 2.11. 
Wal-Mart
Buffett holds 49,247,235 shares of Wal-Mart, valued at $3.67 billion. He has owned a stake since before 2009 and has only bought shares since then, with no new buys in the second quarter. He has an average 39% gain on his average purchase price.
Watsa holds 220,000 shares of Wal-Mart, valued at $16.4 million. The stake predates 2008, and he has not made changes to his positioning since then. 
Wal-Mart, a grocery store retail chain, has a $246.6 billion market cap and trades at $75.75 per share, up 1.75% over 12 months and near a 10-year high. 
In the second quarter, Wal-Mart reported consolidated net sales below expectations in a challenging retail environment across all of its markets. Wal-Mart reported net sales of $116.2 billion, up 2.4% from the previous year, and total revenue of $116.9 billion, up 2.3% from the previous year. Net income was $4.1 billion, up 1.3%, and EPS increased 5.1% to $1.24. 
The company lowered its full-year EPS guidance to a range of $5.10 to $5.30, from $5.20 to $5.40.
Wal-Mart has a five-year annual EBITDA per share growth rate of 9.9% and revenue per share growth rate of 8.4%. See the company's revenue and earnings growth long term: 
The P/E of Wal-Mart is near a one-year low at 14.69, and P/S ratio is near a three-year high at 0.53. It has a P/B of 3.5. 
More from GuruFocus
DATA PROVIDERS
Copyright © 2014 Microsoft. All rights reserved.
Fundamental company data and historical chart data provided by Morningstar Inc. Real-time index quotes and delayed quotes supplied by Morningstar Inc. Quotes delayed by up to 15 minutes, except where indicated otherwise. Fund summary, fund performance and dividend data provided by Morningstar Inc. Analyst recommendations provided by Zacks Investment Research. StockScouter data provided by Verus Analytics. IPO data provided by Hoover's Inc. Index membership data provided by Morningstar Inc.
ABOUT
Top Stocks provides analysis about the most noteworthy stocks in the market each day, combining some of the best content from around the MSN Money site and the rest of the Web.
Contributors include professional investors and journalists affiliated with MSN Money.
Follow us on Twitter @topstocksmsn.