3 stocks to sell before the Fed tapers
It's time to dump shares that have premium valuations and underwhelming growth projections.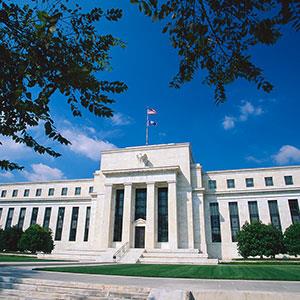 By Jamie Dlugosch
The angst over Federal Reserve policy continues. Last week market participants were caught off guard when the central bank noted that economic strength had yet to merit taking bond-buying off the table. Stocks roared higher on the news, but the gains might not last.
The end is coming, and if not in September, then soon.
It's been telegraphed -- although not very well -- that the Federal Reserve would like to end its QE Infinity program. The question is not if, but when.
Does it really matter? Not in my opinion. At the end of the day, stocks are priced based on valuations and valuations are fueled by operating performance. If a company grows its profits at a healthy rate, its share price will most likely appreciate.
In the last two years we have seen impressive valuation expansion in the market. Knowing that tapering will come at some point alters the equation for investors. As interest rates rise, fixed-income securities become all the more attractive, especially compared to pricey stocks.
It will take impressive earnings growth to offset the changing of the calculus and while growth is the likely outcome for many publicly traded stocks, I'm not sure it will be enough to offset a gradual reduction in valuation premium.
As such, the easier call to make right now is this: What stocks might investors want to part with?
Using a stock-ranking system that is based on valuation and profit growth -- something I like to call the price-to-earnings (P/E) gap -- I can find prime targets to sell. These are the stocks that have premium valuations and less-than-impressive​ profit growth expectations.
Here are three stocks  that you might consider selling before the Fed tapers:
Weight Watchers International (WTW)
The diet company needs to shed a few pounds itself. After a period of impressive growth, Weight Watchers has hit the wall. Analysts expect the company to earn $3.65 per share this year, but see earnings slipping to $3.22 per share in 2014.
When I ran my rankings of stocks at the end of the July, Weight Watchers nearly jumped out and bit me on the nose. It was that obvious that this one was going to tank. Sure enough, since the end of July shares are down more than 20%. More losses are likely.
If you think growing profits is tough now, wait for Federal Reserve tapering. While the health benefits of losing weight are obvious, spending money to do so when there is no money to spend is another matter.
I don't like to own companies that are expected to make less money year over year, as is the case here. Dump Weight Watchers if you haven't already done so.
Eli Lilly (LLY)
Large pharmaceutical companies have enjoyed a five-year run fueled by the easy money policy of the Fed. Will the profits keep coming once the binky is gone?
Wall Street doesn't think so.
At Eli Lilly the problems are obvious. Losing exclusivity on drugs without a blockbuster to replace it will dent profits in a big way. Forget about the Federal Reserve. It's all about drugs on patent.
Analysts expect Eli Lilly to earn $4.14 per share in 2013. It's a different story in 2014 as the profit number expectation is $2.77. Ouch!
The tricky thing with Eli Lilly is that the company does make a bunch of cash and it pays out that cash to investors in the form of a rich dividend.
That dividend has attracted many investors that have likely inflated share value. As other fixed-income securities become more interesting to investors, Lilly will lose this advantage. My stock rating system disliked this stock at the end of July. Since that time the stock has tracked the S&P 500. I expect sub-par performance from here, especially after the Federal Reserve tapers.
Sell this one before that happens.
Veeco Instruments (VECO)
The semiconductor industry is notoriously volatile. When times are good, these stocks tend to soar. When times are bad, they sink.
Tapering does not necessarily mean that times will be bad, but most certainly the easy money has been gotten here.
Veeco Instruments appeared as a low-rated stock at the end of July. The model got it wrong here so far as the stock is up more than 2% since that time.
I'd ignore that very short-term performance. Without Federal Reserve's hand-holding of the economy, growth is going to be more challenging. In fact in the current year the company very well may lose money. And that's when the wind was at its back.
If you are the nervous type, you might want to sell this one before a big selloff induced by the reality of tapering. The stock could drop 10%-20% in a heartbeat.
Jamie Dlugosch does not own any stocks mentioned in this column.
More from Traders Reserve

The Fed has to taper at some point and then it has to raise rates at some point. However, it could take a year of more to finishing tapering with the overnight rate still at 0%.  It could then take another 1-2 years to raise rates to 2, 3 or 4%.  So we're looking at low rates for the next 3-5 years and you're telling people what to sell? What should we buy is the more important question.
Are you sure you want to delete this comment?
DATA PROVIDERS
Copyright © 2014 Microsoft. All rights reserved.
Fundamental company data and historical chart data provided by Morningstar Inc. Real-time index quotes and delayed quotes supplied by Morningstar Inc. Quotes delayed by up to 15 minutes, except where indicated otherwise. Fund summary, fund performance and dividend data provided by Morningstar Inc. Analyst recommendations provided by Zacks Investment Research. StockScouter data provided by Verus Analytics. IPO data provided by Hoover's Inc. Index membership data provided by Morningstar Inc.
LATEST POSTS
Meet Alibaba's new billionaires
Despite its size, the IPO will create just two new members of the 10-figure club from its executive ranks. A few others could net hundreds of millions.
ABOUT
Top Stocks provides analysis about the most noteworthy stocks in the market each day, combining some of the best content from around the MSN Money site and the rest of the Web.
Contributors include professional investors and journalists affiliated with MSN Money.
Follow us on Twitter @topstocksmsn.