5 reasons to buy bonds again
Don't worry, we aren't headed for a secular bear market in these investments. Here's why you can jump in.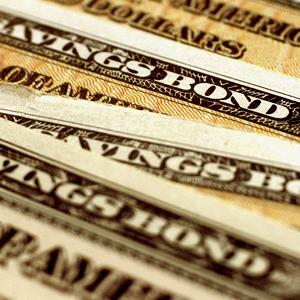 By
John S. Tobey, Forbes Contributor
Bonds in 2013 finally got their comeuppance.

After a long, pleasing ride of income plus price gains, the bond market decided the party was over. It only took four months for the 10-year U.S. Treasury note to drop the equivalent of over five years' interest. All but the shortest maturities suffered similar fates.
So why should we expect that we're safe again? Couldn't 2013's drop be the harbinger of worse to come? Like gold, mightn't we be entering a secular bear market in bonds?
Here are the five reasons why bonds can be bought now with confidence and safety:
1. What you see is what you expect
Unlike with stocks, professional bond investors are notorious for keeping an unbiased, critical eye on what's happening -- particularly what could go wrong. The reason is that bonds have a skewed return outcome -- the expected and maximum return over a bond's life are the same. Buy a bond with a 3% yield-to-maturity and hold it to maturity -- if all goes well, the return is 3%. However, let something go awry and that return is in jeopardy.
What this means is that, at any point in time, what you see is what to expect. Unlike with stocks (or gold), where previously bullish investors still hanging on could cause a further drop in price if spooked, bond investors adjust quickly to new facts and forecasts, resetting yields that fully reflect the changed environment.
2. The Fed's effect on longer yields is over and done
Yes, the Federal Reserve says its only reducing purchases slightly. However, its effect on non-short yields has always been tenuous. Past periods have shown that effectiveness, unlike with money market rates, can be close to zero.

Judging by the size of the 2013 yield adjustments, the Fed effect has mostly or completely dissipated. We can see the effect by looking at the new steepness in the yield curve. Anchored in the Fed's near-zero short-term rates, longer yields are significantly higher. In absolute terms, the new yields look appropriate to current economic/financial conditions and inflation outlook.
Want some proof? Last Tuesday, before the Fed's Wednesday release, The Wall Street Journal reported that "there is an argument to be made that it [the bond market] already has priced in the scaling back of bond purchases."
The important explanation for our use is this: "The yield on the 10-year Treasury note has risen 1.25 percentage points, to 2.877%, since taper talk began in early May. It may not go much beyond 3% for the time being." Sure enough, the Fed's Wednesday comments failed to bump yields. The stock market, happy at the bond market's steadiness, galloped ahead, in spite of the Fed's "we'll be cutting back" indication.
3. Economic measures across the board are strong
The past few weeks have been filled with significantly positive reports showing that growth has taken hold. Most importantly, this growth finally is having the natural compound effect of raising valuations, confidence and even government revenues.
For bond investors, this underlying economic health is just the thing to promote financial health and a sound bond market.
4. Bondholders now have added protection
It isn't just the new regulations and enhanced regulatory watchfulness. Nor is it the more reliable bond ratings. While those items are important, the real protection comes from Wall Street itself. Having been through such an undesirable period, business operations are both well founded and sensible. No industry-wide bubbles, over-optimism or extremism exists now. (Yes, something will happen in the future, but that's far off.)
Therefore, we can rest assured that bonds and well-managed bond funds don't have hidden risks or unrealistic expectations underlying their valuations.
5. The steeper yield curve provides added return potential

"Riding the yield curve" can be enjoyable, offering gains and protection from interest rate increases. For example, take a 10-year bond bought at a 3% yield, when 9-year bonds are at 2.9% yield. If nothing changes after a year, the bondholder has the 3% income plus the price increase that adjusts the bond to the 2.9% yield. Conversely, if rates have risen such that 9-year bonds now yield 3%, the bondholder has the 3% income without any price loss.
More on Forbes
DATA PROVIDERS
Copyright © 2014 Microsoft. All rights reserved.
Fundamental company data and historical chart data provided by Morningstar Inc. Real-time index quotes and delayed quotes supplied by Morningstar Inc. Quotes delayed by up to 15 minutes, except where indicated otherwise. Fund summary, fund performance and dividend data provided by Morningstar Inc. Analyst recommendations provided by Zacks Investment Research. StockScouter data provided by Verus Analytics. IPO data provided by Hoover's Inc. Index membership data provided by Morningstar Inc.
ABOUT
Top Stocks provides analysis about the most noteworthy stocks in the market each day, combining some of the best content from around the MSN Money site and the rest of the Web.
Contributors include professional investors and journalists affiliated with MSN Money.
Follow us on Twitter @topstocksmsn.