5 tech stock bargains screaming 'buy'
These big names, off their 52-week highs, look quite appetizing at current prices.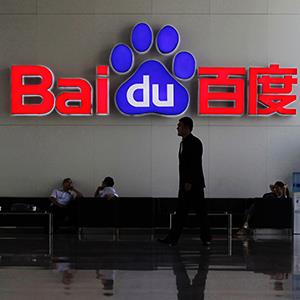 By Karen Riccio
No one knows if the market is just letting off a little steam prior to its next run or if further deflation of stock prices is in the cards.

After a run-up in many stocks seen in 2013, it's normal and healthy for investors to take money off the table and tempting for others looking for too-good-to-pass-up opportunities.
Granted, if a sell-off comes as a result of a collapsing industry, economic downturn, or a profits-altering event specific to a company, a downturn in share price should raise a red flag. But I don't see that today, especially in the technology sector where so many companies offer value, growth, stability and products and services that have become necessities in today's consumer and IT worlds.
That said, here are five tech stocks that look very appetizing at current prices. They are all well below their 52-week highs and down a decent clip in 2014. I'd hit the trigger as fast as you can on these; the sale won't last long.
Apple (AAPL) 
Current price: $512
YTD: -8 percent
Percentage below 52-week high: 12 percent
Shareholders weren't very happy when Apple reported fewer-than-expected iPhone sales in the first quarter of fiscal 2014. After all, 56 percent of Apple's revenue is attributed to smartphones and coming up 4 million short did make a dent in year-over-year growth in that segment.
However, we've seen this ebb and flow so often and for so many years, it's hard to imagine Apple stock won't bounce back with authority once another Apple gadget or cool version of the iPhone is rumored to be in development.
Over the past year, Apple has been paying out around $2.5 billion in dividends every quarter, a figure that increased 15 percent to $2.8 billion last year when Apple increased dividend payments to the holders of its 892.55 million outstanding shares. At the current stock price of $514, the dividend yield is 2.37 percent.
Baidu (BIDU)
Current price: $152
YTD: -13.4 percent
Percentage below 52-week high: 21 percent
China is the biggest Internet market in the world and Baidu controls 65.7 percent of it as the leading Chinese language Internet search provider.  Plus, China has surpassed the U.S. as the largest market for smartphones in the world. Baidu is also aggressively investing in mobile products.
Baidu recently acquired app store 91 Wireless for $1.9 billion, and revenue from Baidu's core mobile search app grew 50 percent in 2013. Analysts expect the company's revenues to jump 41 percent for the full year 2013, year over year. Baidu is expected to report earnings on Feb. 26.
Amazon.com (AMZN)
Current price: $346
YTD: -12 percent
Percentage below 52-week high: 17 percent
Weakness in Apple shares for early 2014 has been described as "unusual" for the e-commerce giant. I might take that a step further and say "outrageous."
Amazon's sales over the holidays broke all company records as the most successful online retailer of the season in one of the most rapidly growing sectors of the economy.
But I've always liked Amazon Web Services, its cloud computing business, as the main impetus of future growth. A recent report by Morgan Stanley analysts predicted that AWS could contribute $24 billion for Amazon within 10 years.
Another report by Gartner stated that "Amazon has reached a staggering level of dominance in enterprise-level computing services for big companies. It is a thought leader; it is extraordinarily innovative, exceptionally agile and very responsive to the market."
EMC Corp. (EMC)
Current price: $23.90
YTD: -6 percent
Percentage below 52-week high: 16 percent
EMC reported a strong set of fourth-quarter results recently, led by a 10 percent growth in the Information Storage division and sustained growth from EMC-owned VMware.
Pivotal Initiative, an organization that combines VMware's data center software and EMC's big data technology, is expected to bring in over $1 billion by 2017. VMWare is not EMC's only acquisition success. Since that winner 10 years ago, the company has taken over RSA Security, Data Domain, Isilon and XtremIO, all fast-growing and profit-generating businesses within EMC.
CA Technologies (CA)
Current price: $31
YTD: -6 percent
Percentage below 52-week high: 16 percent
CA Technologies is involved in a rapidly growing and necessary part of IT. It's called Data Center Infrastructure Management or DCIM. All you really need to know about it from an investors' point-of-view is its staggering market potential.

Fewer than 10 percent of mid- to large-sized data centers utilize it, and 451 Research says DCIM supplier revenue will reach $1.8 billion by 2016, representing a 44 percent compound annual growth rate. While migrating away from mainframe services, the DCIM provider is also focusing on growing its cloud market share.
Cloud is estimated to become a $148.8 billion global market in 2014, $160 billion in 2015, and $207 billion in 2016, and CA Technologies is perfectly positioned to share in the boom.
More from Traders Reserve
DATA PROVIDERS
Copyright © 2014 Microsoft. All rights reserved.
Fundamental company data and historical chart data provided by Morningstar Inc. Real-time index quotes and delayed quotes supplied by Morningstar Inc. Quotes delayed by up to 15 minutes, except where indicated otherwise. Fund summary, fund performance and dividend data provided by Morningstar Inc. Analyst recommendations provided by Zacks Investment Research. StockScouter data provided by Verus Analytics. IPO data provided by Hoover's Inc. Index membership data provided by Morningstar Inc.
ABOUT
Top Stocks provides analysis about the most noteworthy stocks in the market each day, combining some of the best content from around the MSN Money site and the rest of the Web.
Contributors include professional investors and journalists affiliated with MSN Money.
Follow us on Twitter @topstocksmsn.