6 great manufacturing stocks made in America
The nascent energy boom will help propel these core companies producing in the US.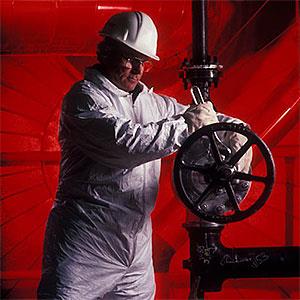 By Michael Shulman
U.S. manufacturing is rebounding because the cost differential between the U.S. and Asia will never be as wide as it was -- and the gap is now narrowing.
We're in a very early phase of this renaissance for manufacturing in America -- and it will take years for the manufacturers of finished goods to see the full benefits of this turnaround.

What companies are benefiting right now? Those companies making what I call Big Iron, even though few if any goods are made with iron any more. Stable energy prices created by the U.S. energy boom benefit those manufacturers, allowing them to lower energy costs in the U.S. to run their factories and bolstering general economic recovery underway.
There are no hidden gems here -- they are out in the open, known -- and undervalued because Wall Street still has put energy and manufacturing in the same sentence. What a surprise. And the rebound starts with the automakers. Here are six great manufacturing stocks:
Ford (F) and General Motors (GM)
The key to auto sales is not income -- sort of -- it is the relative cost of a new car payment compared to repairs and gasoline costs for an older car and the average credit score needed to get a loan. The score needed to get a loan is very low, but auto loan defaults are also below historical norms, so it is not a problem. The average age of a car on the road is more than 10 years. Trade that dog in for a car requiring no maintenance and getting much better gas mileage and the math works, creating strong demand.

What about profitability? Ford and GM both have new versions of their most profitable vehicles -- medium and heavy-duty pickup trucks out this year and margins are very high compared to other vehicles. This trend will accelerate as the economy recovers and more trucks go into service. Both companies are going to make natural-gas-powered pickups -- even more profit margin to capture -- and I see many years of solid growth.
I visited the GM pickup truck assembly plant as research for my book, "Made in America." What stood out was an emphasis on quality that puts GM trucks ahead of all others in J.D. Power rankings, and GM and Ford together beating out foreign competition in that crucial category of performance.
At present, I like Ford's stock better than GM's; it has more room to run. I like GM as a company more than Ford because of the lower production costs it is enjoying thanks to it going through bankruptcy.
Cummins (CMI)
When you talk about cars and trucks, natural gas vehicles, economic growth and more construction, you have to think about engines. That means Cummins. And it also makes natural-gas-powered generators. The company is huge -- 2012 sales were more than $17 billion, profits more than $1.6 billion -- and the company holds key positions in export markets simply due to selling better products in a market where the best product often wins. I view CMI is a core holding in any portfolio recognizing an economic rebound and an energy and manufacturing renaissance.
Boeing (BA)
Another household name, Boeing is going through a sale mini-boom that is putting the development costs of the Dreamliner behind it, replaced by cash from sales. More importantly, U.S. energy production is going to put a lid on oil prices and that stability, in turn, will lead to more passengers and more airplane purchases, especially in emerging economies. You would think Boeing cannot surprise Wall Street, but it has and will continue to do so -- I expect it to beat on earnings this quarter -- as Dreamliner production ramps up and the order book increases for all its air frames.
Whirlpool (WHR)
Wall Street has translated rising new home sales into more appliance sales and has rediscovered Whirlpool. Wrong again -- rising home prices, not new home sales, are the key to Whirlpool sales. When your home goes up in value, you spend to fix it up. As demand firms, WHR is also seeing expanding margins due to stable to falling production costs in the U.S. Costs are falling due to labor agreements, rising productivity and, you guessed it, reduced energy costs. This puts WHR in a unique position. It has survived Asian competition, its costs are falling and the cost of goods made in Asia is rising, a great combination for profit growth and earnings surprises.
Thor Industries (THO)
Thor is the largest RV company in the world, with many brands including the beautiful grandfather of the industry, the Airstream. The company is booming as the economy rebounds, credit is easier to obtain and as gasoline prices stabilize -- a key ingredient in this company's renaissance. Thor Industries will see its material costs, a big chunk of its costs, fall as the price of aluminum declines. It will also see stable-to-rising demand due to confidence about the gas prices due to the U.S. energy boom. The stock has rebounded as well as the company and it is still relatively unknown, a good thing.
Michael Shulman is the author of Made in America: Inside Stories of Success and writes several investment advisory services.
More from Traders Reserve
DATA PROVIDERS
Copyright © 2014 Microsoft. All rights reserved.
Fundamental company data and historical chart data provided by Morningstar Inc. Real-time index quotes and delayed quotes supplied by Morningstar Inc. Quotes delayed by up to 15 minutes, except where indicated otherwise. Fund summary, fund performance and dividend data provided by Morningstar Inc. Analyst recommendations provided by Zacks Investment Research. StockScouter data provided by Verus Analytics. IPO data provided by Hoover's Inc. Index membership data provided by Morningstar Inc.
ABOUT
Top Stocks provides analysis about the most noteworthy stocks in the market each day, combining some of the best content from around the MSN Money site and the rest of the Web.
Contributors include professional investors and journalists affiliated with MSN Money.
Follow us on Twitter @topstocksmsn.