8 tough questions for Citigroup's board
Bank CEOs make for easy targets. But behind them are the potentially more powerful directors that should be held to account as well.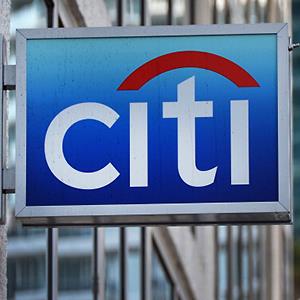 By Suzanne McGee, The Fiscal Times
Mike Mayo has some questions for the big banks -- and he's hoping that the annual meetings will produce some answers.
Unlike most of his peers, Mayo -- an analyst at brokerage group CLSA who has spent the last 25 years tracking the banking industry -- has either acquired stock in some of the banks he covers or, in other cases, acquired the right to speak on behalf of a shareholder (as a "proxy").

All so that he can ask publicly some of the questions that analysts more normally ask behind closed doors.
Of course, Mayo and his peers continue to do this every quarter, when the banks host quarterly conference calls to discuss their latest batch of earnings.

The good news for investors: The transcripts from those calls have become increasingly accessible in recent years, thanks to the Internet. The not-so-great news: You still have to be pretty knowledgeable about how a bank works and up to speed with all the jargon and terminology to make sense of it all, and figure out (a) what the analysts are asking, and (b) what the bankers are saying (and not saying) when they reply.
Of late, Mayo has taken to making public his questions, and his challenges to the banks' "business as usual" stance.
On Wednesday, it will be Citigroup's (C) turn, as the bank holds its annual shareholder meeting in New York City. In the last month or so, CEO Michael Corbat has had to deal with a painful slap from the Federal Reserve (its second failed "stress test" in three years) and reported (along with some solid earnings) a second case of fraud at Banamex, its Mexican division. So, in the grand scheme of things, some questions from Mayo may just seem like a lot of irritating pinpricks.
Except, of course, that they go directly to Corbat's ability to handle those bigger issues and manage the bank going forward.
Specifically, Mayo wants to know:
Why did Citigroup fail its stress test?
Is the failure a wake-up call for the board?
Since the board (and managers) signed off on material regulatory findings, aren't there going to be consequences of this failure for them? Shouldn't there be more management changes?
Why isn't the board encouraging the bank to simplify its structure still more, given that the company's stock price is being penalized for complexity (and that regulators may well be penalizing it, as well)?
Why isn't Citigroup considering restructuring or spinning off Banamex, considering the frauds?
Why hasn't the board reached the conclusion that Citi is simply too complex to manage efficiently?
Why isn't Citi working toward best-in-class governance, focusing on everything from the location of its annual meeting to developing a better management scorecard for investors?
All of these are reasonable questions -- and phrased in plain English. Even more significant is Mayo's emphasis on posing them not only to the CEO but to directors. This is the one time of the year when these folks make themselves publicly visible and accessible. While the CEO is the corporation's top manager, he or she is the employee of the board and of the shareholders. Ultimately, a CEO can shrug off, deflect or dance around pretty much everyone 
except 
a member of their board.
Mayo is aware of all this. Indeed, it's part of his strategy. Unlike the rest of us, the board members of banks have a right to all the information they need to understand what is going on within that institution. They have a duty to shareholders to make sense of it, and to act on anything that is amiss.
"Before the crisis, we put too much reliance on the markets to police themselves," Mayo argues. Since then, he says, the pendulum has swung the other way. "We now rely unduly on regulators to be the enforcers." The middle ground is to rely on boards, and the directors who are in the position to ask tough questions -- not just once a year, but on an ongoing basis.
Let's hope that Mayo and other bank shareholders who stand up and ask questions at this year's annual meetings decide to direct their fire not just at the CEOs.
The Corbats, Dimons and Brian Moynihans of Wall Street make for easy targets. Behind them stand the potentially more powerful -- if more anonymous -- directors of these banks. Each of them can emerge as tough stewards and advocates for bank investors and for the banking system as a whole, if we make it clear that we expect them to do so. That starts with the questions that we ask.
More from The Fiscal Times
DATA PROVIDERS
Copyright © 2014 Microsoft. All rights reserved.
Fundamental company data and historical chart data provided by Morningstar Inc. Real-time index quotes and delayed quotes supplied by Morningstar Inc. Quotes delayed by up to 15 minutes, except where indicated otherwise. Fund summary, fund performance and dividend data provided by Morningstar Inc. Analyst recommendations provided by Zacks Investment Research. StockScouter data provided by Verus Analytics. IPO data provided by Hoover's Inc. Index membership data provided by Morningstar Inc.
ABOUT
Top Stocks provides analysis about the most noteworthy stocks in the market each day, combining some of the best content from around the MSN Money site and the rest of the Web.
Contributors include professional investors and journalists affiliated with MSN Money.
Follow us on Twitter @topstocksmsn.